Help provide the unrestricted, long-term support the climate justice movement needs to win!
Become a Major Donor
Our major donor group is for donors who commit to giving at least $10,000 per year for three years or more. It is a space for wealthy individuals and families to find community, learn together, and challenge each other and themselves to show up in even bigger and bolder ways for the frontlines of climate justice. In this space you will:
Learn directly from grassroots climate justice leaders about how to best show up for this work
Connect with other donors who are committed to using their wealth to address economic and climate injustice
Work with CJA to leverage our presence within the broader movement to increase support for frontline members
Partner with our team and members to build truly regenerative economic models
From years of working to Move the Money to the frontlines of climate justice, we know that our members need all of the resources possible to stop the harmful systems they face. We also know that many of our amazing supporters, and their families, profit from or have wealth that was derived from the exploitation of people, theft of land, and degradation of the environment. To create the regenerative economies that we all need, we need to work together, in a powerful alliance that returns wealth, power, and land to the people and places they have been taken from. If we can do this, we all win. 
Join us as we build this cross-class mobilization for climate justice together.
To learn more, or confirm your commitment to becoming a major donor contact:
Mark Chavez
Donor Relations Associate
mark@climatejusticealliance.org, ((406) 310-9410
Become a Recurring Donor
We are currently working to develop a program to work with our donors who commit to giving on a monthly basis. 
If you become a recurring donor now, we will keep you informed about our work, and once we have the capacity to engage deeper with this group of folks you'll be the first to know!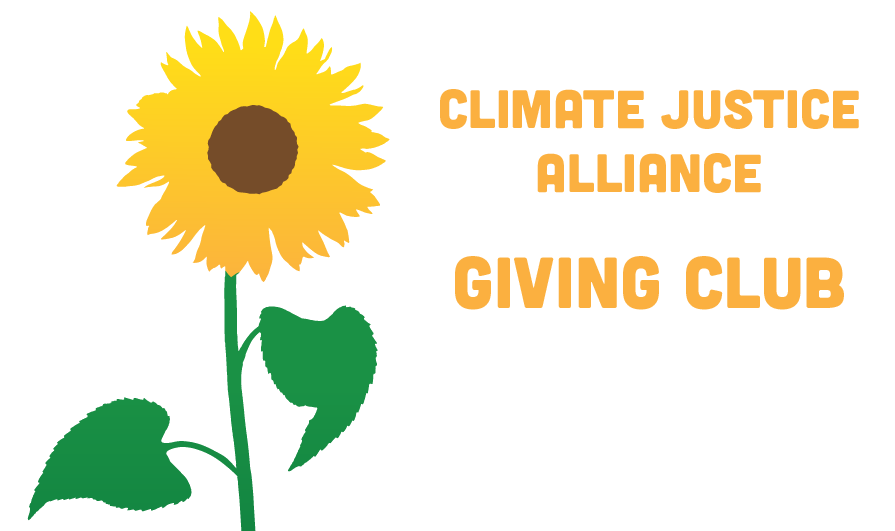 How to become a Donor Leader
Donate online now, or by check, DAF, or stock
Call or email Mark (info above) to let them know about your commitment
Be ready to show up
Go to our donation page
Choose how much you would like to donate 
Check the box to contribute that amount monthly
We'll let you know as soon as we have more opportunities for you to engage with our work!
Support the Alliance
Help us direct money and resources
to frontline communities
Grow With Us
Be part of the community by signing
up to our mailing list