Our Board of Directors
The Board of Directors provides political leadership and assures that the alliance stays on strategic course toward climate justice.
Elizabeth Yeampierre
Steering Committee Co-Chair
Elizabeth C. Yeampierre is a nationally recognized Puerto Rican attorney and environmental justice leader of African and Indigenous ancestry born and raised in New York City. She is Executive Director of UPROSE, Brooklyn's oldest Latino community-based organization. Her award winning vision for an inter-generational, multi-cultural and community-led organization is the driving force behind UPROSE. She is a long-time advocate and trailblazer for community organizing around just, sustainable development, environmental justice and community-led climate adaptation and community resiliency in Sunset Park. Prior to assuming the Executive Director position at UPROSE, Ms. Yeampierre was the Director of Legal Education and Training at the Puerto Rican Legal Defense Fund, Director of Legal Services for the American Indian Law Alliance and Dean of Puerto Rican Student Affairs at Yale University.  She holds a BA from Fordham University and a law degree from Northeastern University. Elizabeth is the first Latina Chair of the US EPA National Environmental Justice Advisory Council.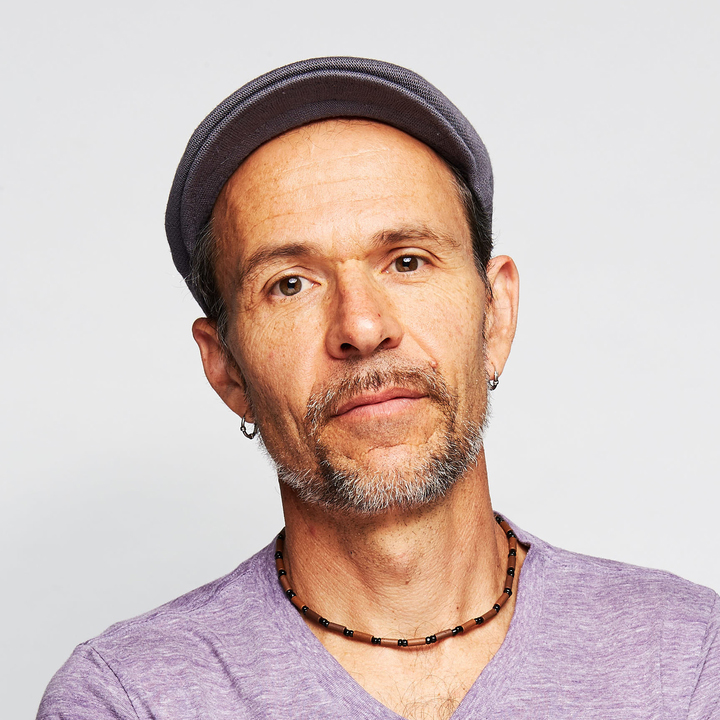 Mateo Nube
Steering Committee Co-Chair
Mateo was born and grew up in La Paz, Bolivia. Since moving to the San Francisco Bay Area, he has worked in the labor, environmental justice and international solidarity movements. He has spent the last decade integrating concepts of popular education into his movement work. Mateo is one of the co-founders of the Movement Generation Justice & Ecology Project. Prior to joining MG, Mateo designed and facilitated political education trainings and conducted staff development workshops for grassroots and community organizations interested in growing their organizing, advocacy, and leadership capacities. Mateo is the son of Barbara, and fortunate father of Maya and Nilo. He is also a member of the Latin rock band Los Nadies.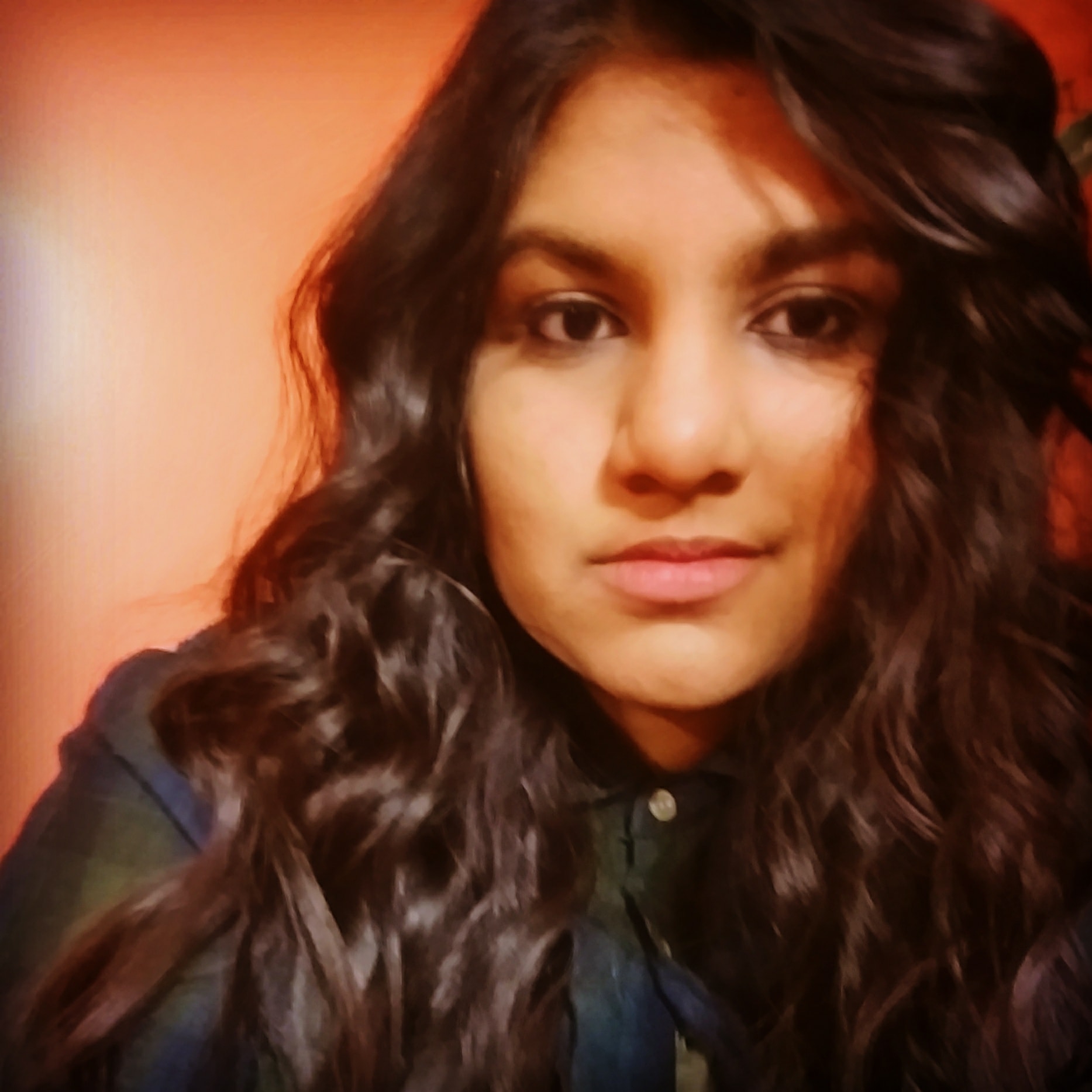 Aghilah Nadaraj
Kheprw Institute
Aghilah is an Equity Fellow and grant writer with the Kheprw Institute. As a graduate of Indiana University in International Studies, she is passionate about social justice and equity, especially within the global context. Working with Kheprw, she has facilitated community discussions, written grants to support the organization's work, and now is working with other youth within the Climate Justice Alliance to establish a Youth Collective that brings in the perspective of youth within the broader climate justice movement.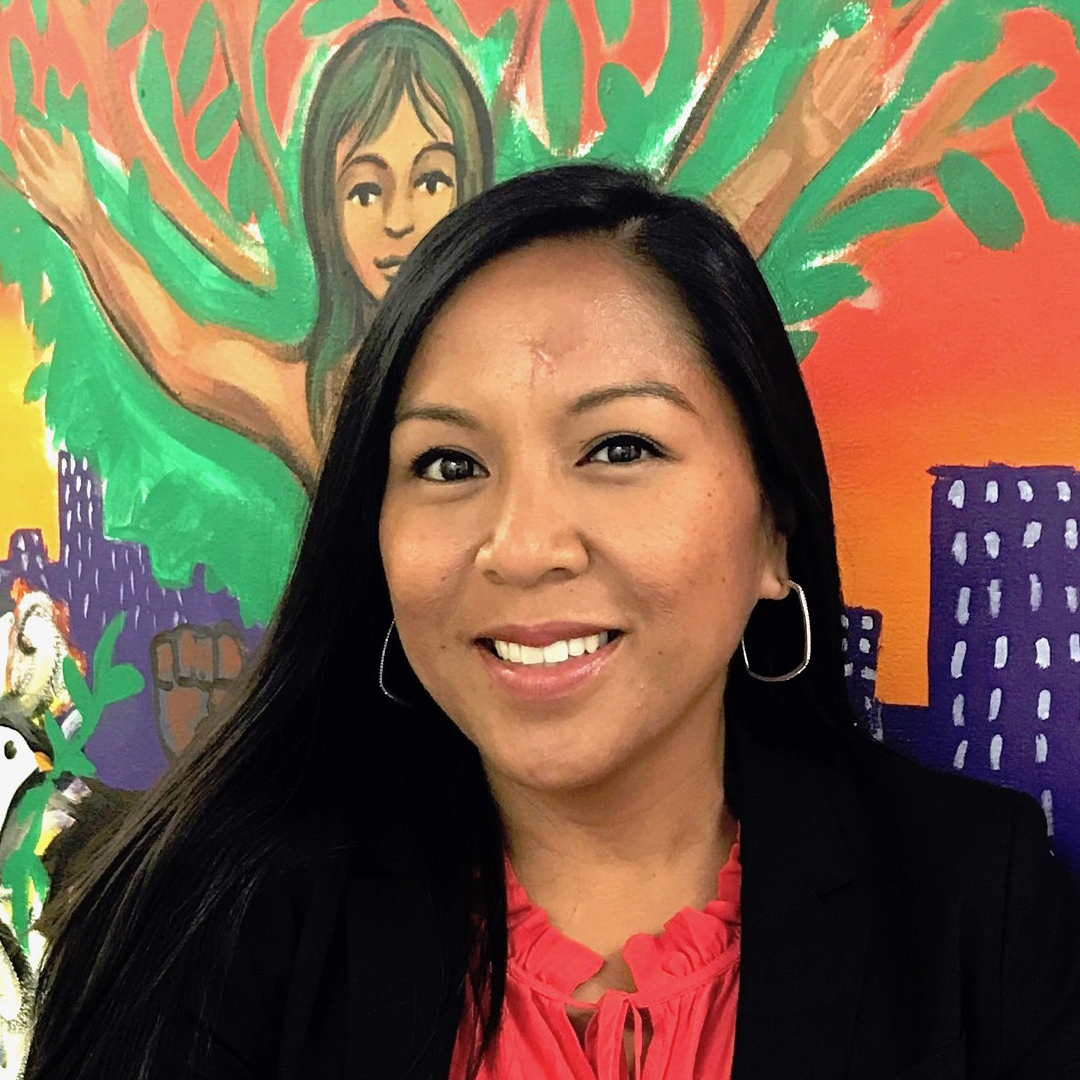 Darryl Molina Sarmiento
Communities for a Better Environment
Darryl Molina Sarmiento is the Executive Director for Communities for a Better Environment, a 40-year-old environmental justice organization that builds local power through community organizing, research, and legal support in Wilmington, South East Los Angeles, East Oakland, and Richmond, California.  Darryl embodies CBE's leadership ladder, having first encountered CBE at the age of 18, when she took a CBE Toxic Tour. In 2005, she formally joined CBE as the Youth Program Coordinator where she organized youth to defeat the Vernon Power Plant. In 2011, Darryl transitioned into the role of CBE's Southern California Program Director and was at the helm of successful community-based campaigns against the fossil fuel industry and toxic polluters. Darryl was instrumental in leading the passage of Clean Up Green Up, a City of Los Angeles ordinance that is one of the first Environmental Justice Green Zone Policies in the nation. She has worked on the passage of statewide energy and climate policy and has worked to advance local clean energy and transportation goals. Darryl graduated from UCLA and has done labor organizing with AFSCME Local 3299 and community organizing with the Pilipino Workers Center of Los Angeles. She previously served on the boards of Southern Californians for Youth, The California Fund for Youth Organizing and the Southwest Network for Environmental and Economic Justice.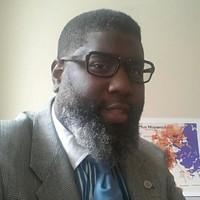 Dwaign Tyndal
Alternatives for Community and Environment
Dwaign has over twenty-eight years of professional experience in economic development, community and neighborhood development, youth development and workforce development. Throughout his professional experience, Dwaign has effectively led capable and diverse teams and has also been able to communicate complex public policies to various stakeholders to show how community-based partnerships can build stronger communities and empower residents and businesses to take active roles in their neighborhoods.
Alternatives for Community and Environment (ACE) builds the power of communities of color and low-income communities in Massachusetts to eradicate environmental racism and classism, create healthy, sustainable communities, and achieve environmental justice. ACE is a membership organization anchored in Roxbury, and from these strong roots, organizes residents and builds coalitions using an environmental justice framework to win significant concrete victories in Greater Boston and Massachusetts.
​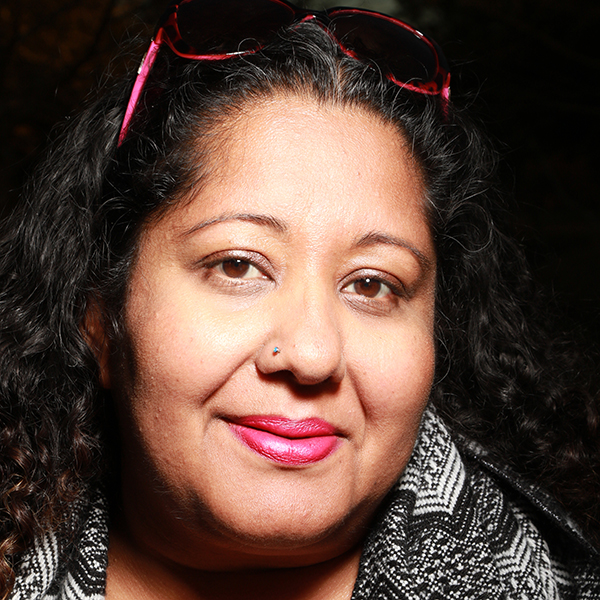 Jayeesha Dutta
Another Gulf Is Possible Collaborative
Jayeesha Dutta is a tri-coastal, tri-lingual Bengali-USA-n interdisciplinary artist, healing justice practitioner and pop-ed facilitator. She is a co-founding member of Another Gulf Is Possible Collaborative, galvanizing voices and experiences from across the Gulf South to the Global South working towards a "just transition" for our people and the planet. She is also the founder and Chief Excellence Officer of Mar Bari, a start up regenerative economic enterprise creating a 'social justice spa'. She serves as a member of the board of directors for Eyewitness Palestine as well as South Asian Americans Leading Together, and is a voting member of Alternate Roots. Jayeesha is an avid traveler, home chef, live music lover, and adores being near (or in) any body of water. She was born in Mobile, raised in New York, aged in Oakland and is deeply grateful to call New Orleans home.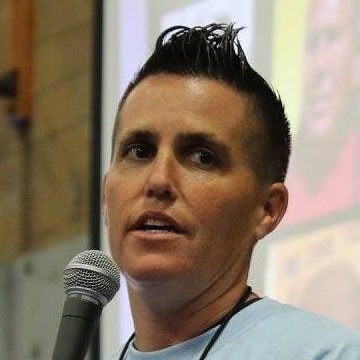 Jaron Browne
Grassroots Global Justice Alliance
Jaron Browne is the Grassroots Global Justice Alliance (GGJ) National Organizer for Global Well Being programs, building out GGJ's Just Transition, climate justice and anti-militarism campaigns, including support for CJA's Our Power Campaign, and other national and international climate justice and new economy campaigns.  Jaron coordinated the It Takes Roots delegations to the UNFCCC COP21 in Paris, COP22 in Marrakesh, COP24 in Katowice, and was a co-author of the report We Are Mother Earth's Red Line, analyzing the impact of Paris Climate Agreement.  In 2016, Jaron worked with GGJ member organizations to coordinate a series of Just Transition Assemblies in Detroit, Vermont, Seattle and Rhode Island.  Before joining GGJ, Jaron was an organizer with POWER and Causa Justa::Just Cause for nearly 13 years, building the power of working class Black and Latino families in the Bay Area.   Jaron was trained as an organizer with the Bus Riders Union in Los Angeles at the Labor/Community Strategy Center in 2001.   Jaron has also been active in the movement to end mass incarceration, as well as LGBT social movements in the US.  Jaron is located in Oakland, CA.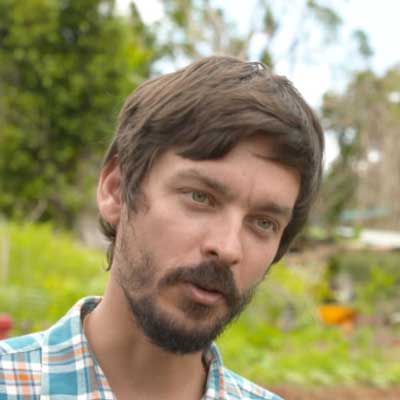 Jesús Vázquez
Organización Boricuá
Jesús Vázquez is an activist, organizer and lawyer who is part of the Sustainable Agriculture and Agroecology Movement of Puerto Rico. Jesús works with public policy and advocacy around environmental justice and food sovereignty issues. He also coordinates different activities to support the network of local sustainable farms in the different regions of Puerto Rico. Jesús gives priority to organizing tasks to strengthen the local movement for food justice. He is a member of the National Coordination Team of Organización Boricuá de Agricultura Ecológica de Puerto Rico.
Kirtrina Baxter
Black Dirt Farm Collective
Kirtrina M. Baxter, M.A. is a dedicated mother, spiritual drummer, returning-generation farmer, food & land justice activist, community strategist and afroecologist. Kirtrina has spent the last twelve years facilitating growth and development of diverse individuals, groups, and organizations. As a systems thinker, her work largely focuses on supporting collective and group development of Black and Brown organizations and farmers to nurture the sustainable ecosystems that organically grow out of agrarian communities. In Philadelphia she co-organizes Soil Generation (SG) which is a women-led Black and Brown coalition of food justice activists that work within a racial and economic justice framework to help inform policy, provide community education and support growers in the city. She is a founding principle at 4DaSoil/AP3, a business support hub for Black and Brown folks in land and food and a member, educator and trainer of afroecology with Black Dirt Farm Collective in the Mid-Atlantic, she loves getting her hands dirty and meeting kindred spirits. Kirtrina is a board member of the Climate Justice Alliance, a mentor and friend to Black women in the EJ movement and land workers internationally. In 2008, she received her M.A. in Cultural Studies.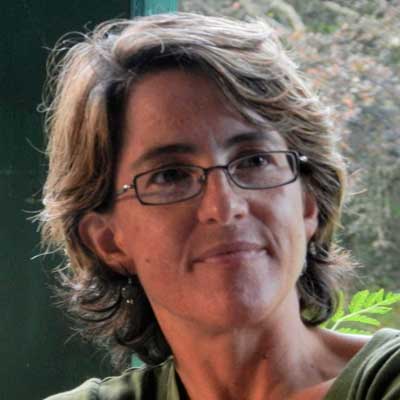 Lisa Abbott
Kentuckians for the Commonwealth
Lisa Abbott is a member of KFTC's organizing team, and serves as Deputy Organizing Director for Just Transition. She joined KFTC's staff in 1992 and served as organizing director from 2002 to 2015. In her current role she coordinates KFTC's work on Just Transition, sustainable energy, and climate change. She also serves on the board of the New World Foundation and is a Philanthropic Trustee of the Solutions Project. She was instrumental in the formation of the Student Environmental Action Coalition in the late 1980's. She holds a Masters in Public Policy from the University of Maryland at College Park and a BS in Biology from the University of North Carolina – Chapel Hill.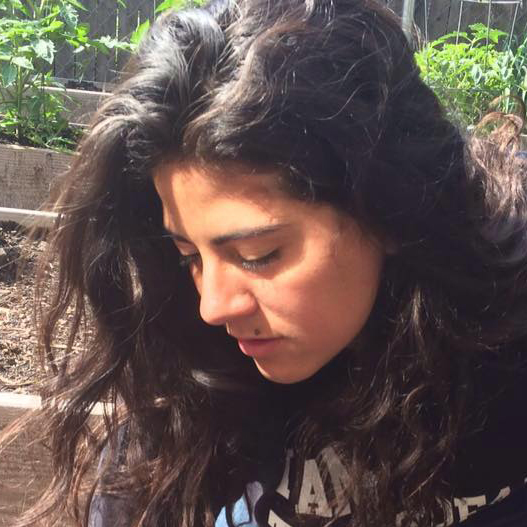 Maria Lopez-Nuñez
Ironbound Community Corporation
Maria is the Leadership Developer for Ironbound Community Corporation in the Environmental Justice and Community Development Department. Maria has over 10 years of experience as a facilitator, specializing in conflict resolution, racial and gender justice, and community building. She is a founding member of the Roots Project, Inc., an organization that leads trainings in social justice, building connections and healing communities.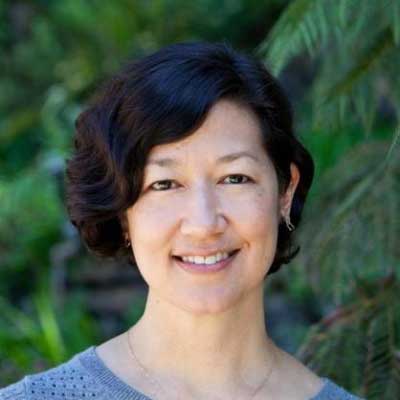 Miya Yoshitani
Asian Pacific Environmental Network
After 9 years as the Executive Director of the Asian Pacific Environmental Network, Miya Yoshitani recently moved into the position of Senior Strategist. Starting at APEN as a youth organizer in the 1990's, Miya has an extensive background in community organizing, and a long history of working in the environmental justice movement. She was a participant in the First National People of Color Environmental Leadership Summit in 1991, and was on the drafting committee of the Principles of Environmental Justice, a defining document for the environmental justice movement. APEN has been fighting – and winning – environmental justice struggles for the past 28 years and remains one of the most unique organizations in the country explicitly developing the leadership and power of poor and working class Asian American immigrant and refugee communities at the intersection of racism, poverty and pollution. Through many years of leadership, Miya has supported APEN's growth and expansion from a powerful local organization in the Bay Area, to having a statewide impact through an integrated voter engagement strategy and winning transformational state policy for equitable climate solutions for all Californians. A movement leader in many key local, state, and national alliances, APEN is helping to shift the center of gravity of what is possible when the health and economic well being of working families, immigrant and communities of color are put at the center of solutions to the economic and climate crises.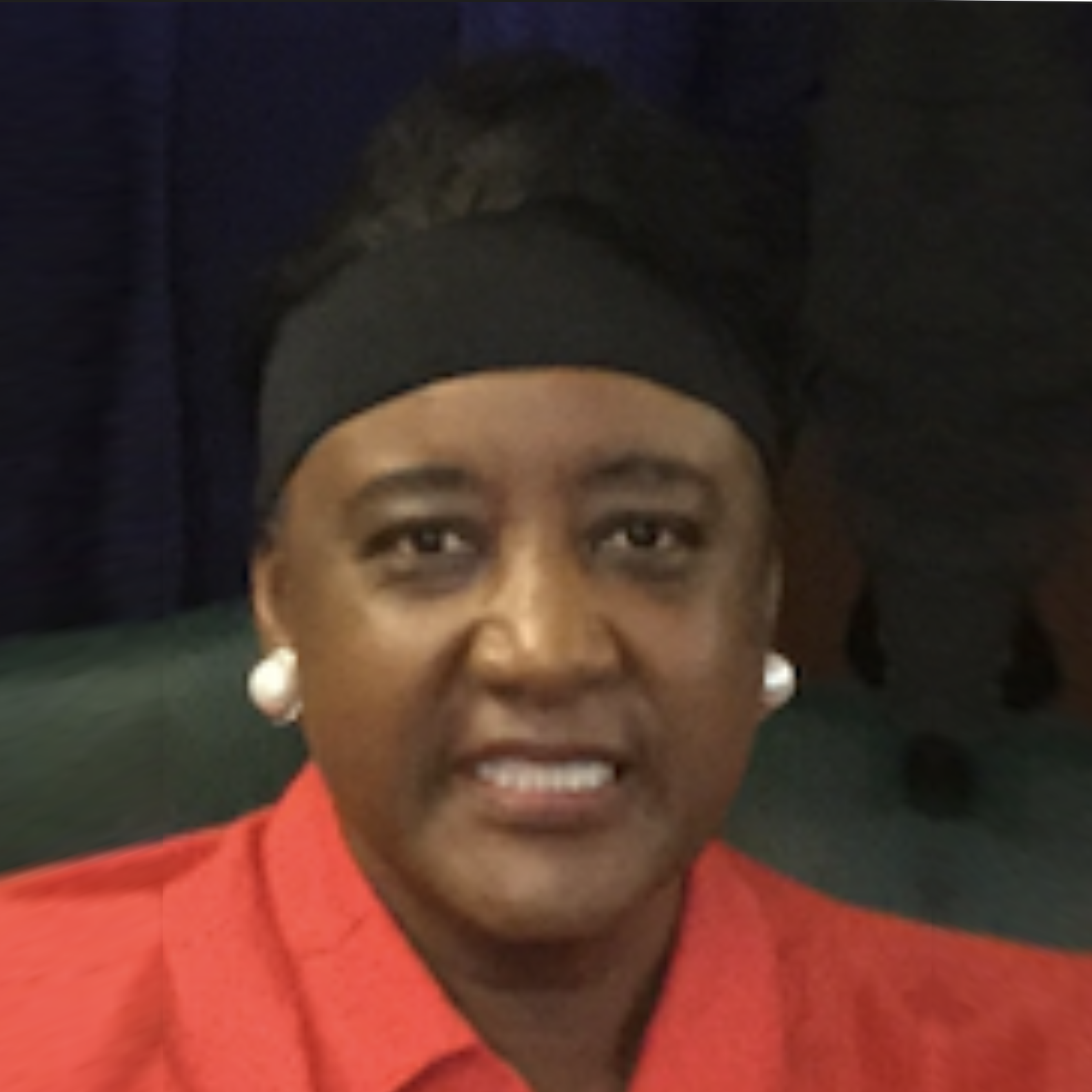 Sharon Lewis
Connecticut Coalition for Environmental Justice
Sharon E. Lewis is the Executive Director of the CT Coalition for Environmental Justice which promotes environmental justice through community advocacy and engagement. She was exposed to advocacy at an early age. Sharon worked for corporate America in the reinsurance and insurance industry for seventeen years where she traveled extensively, representing the insurance interests with regard to major catastrophes such as hurricanes, tornados and other natural disasters. It was her dealings with the Love Canal situation that gave rise to her feelings for the lack of environmental justice in low income and communities of color. Currently, she serves on the Board of the Rivers Alliance, as well as several environmental and health committees convened by the State of Connecticut.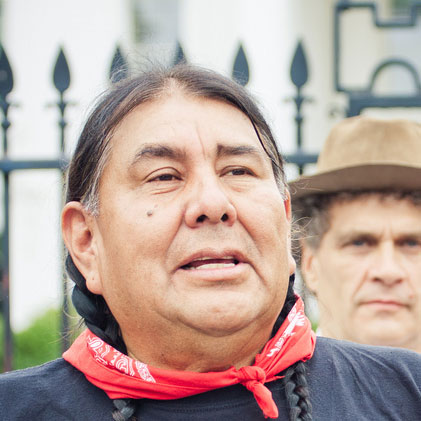 Tom Goldtooth
Indigenous Environmental Network
Tom is Diné and Dakota and lives in Minnesota. Since the late 1980's, Tom has been involved with environmental related issues and programs working within tribal governments in developing Indigenous-based environmental protection infrastructures. Tom works with Indigenous peoples worldwide. Tom is known as one of the environmental justice movement grassroots leaders in North America addressing toxics and health, mining, energy, climate, water, globalization, sustainable development and Indigenous rights issues. Tom is one of the founders of the Durban Group for Climate Justice; co-founder of Climate Justice NOW!; co-founder of the U.S. based Environmental Justice Climate Change Initiative and a member of the International Indigenous Peoples Forum on Climate Change that operates as the Indigenous caucus within the United Nations Framework Convention on Climate Change. Tom is a policy adviser to Indigenous communities on environmental protection and more recently on climate policy focusing on mitigation, adaptation and concerns of false solutions.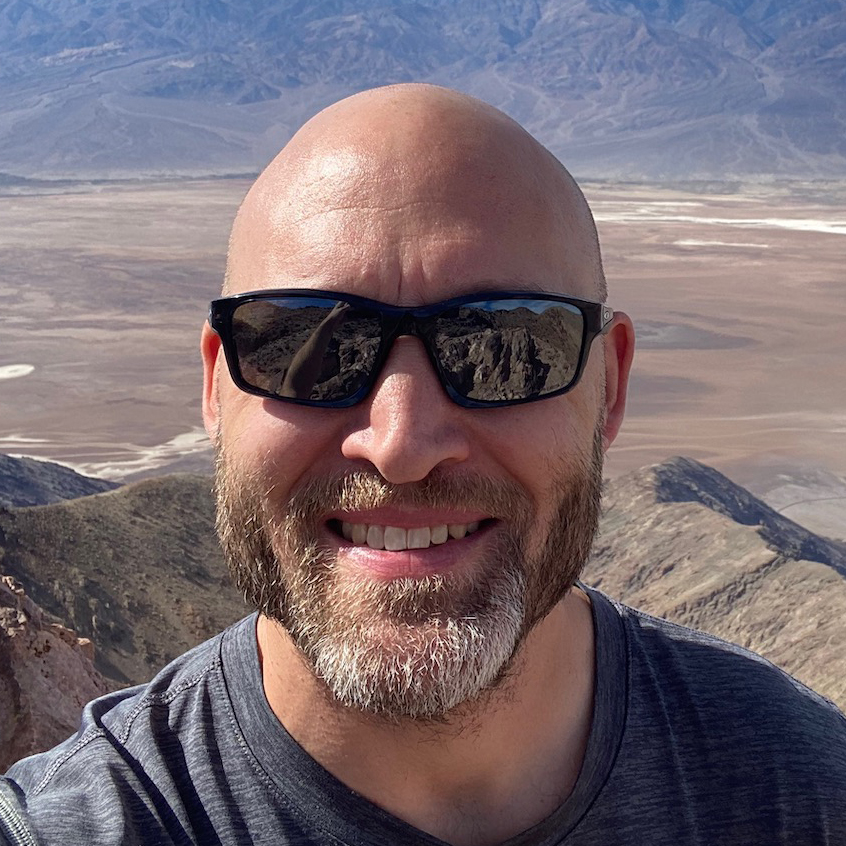 Andrew Hughes
Finance Manager
Andy is the Finance manager at CJA. He manages all things related to the finances and provides support to the program directors and other CJA staff in setting and executing on their respective operating budgets. He is passionate about the role Finance plays in supporting CJA's mission of transitioning the world from an extractive to a regenerative economy. He has a BA in Accounting from Arizona State and is pursuing a Masters in Environmental Science and Policy from John's Hopkins. Andy enjoys all things outdoors in his spare time around unceded Me-wuk land near Lodi, CA. He spends that outside time farming, hiking, walking his dog Rumi, playing basketball and snowboarding.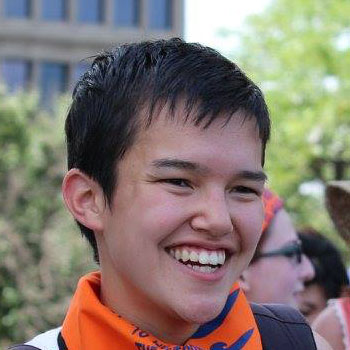 Chloe Henson
Regional Organizing Manager
Oklahoma  City, OK
Chloe is formerly CJA's membership engagement coordinator, graduated from the University of New Mexico in Albuquerque with a degree in economics, and is currently based in Oklahoma City. She became involved in climate justice organizing during a one-year exchange to the University of Massachusetts Amherst, where she joined the fossil fuel divestment campaign. Chloe started working with CJA in the summer of 2015 as a Fossil Free Fellow and has since stayed on staff. Chloe enjoys reading, cooking, and walking her dog Hiro.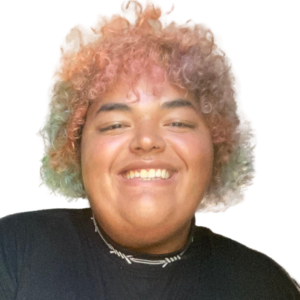 Chris Caraballo
Executive Assistant
Chris Caraballo (they/them or he/him) is one of the Executive Assistants at the Climate Justice Alliance. Chris is a born and raised Bronxite who has had a passion for environmentalism and community organizing since their high school years.
After receiving a B.A. in Sociology with concentrations in Environmental Studies and Racial/Ethnic Studies from the University of Vermont Chris returned to the Bronx to invest time in local organizing, specifically around restoration of the only freshwater River in the Bronx. They are now providing logistical support to the Co-Executive Directors at  CJA.
Beyond supporting environmental movements and other forms of activism Chris enjoys engaging with their community, the MCU, traveling, and spending time with their dog Cornelius.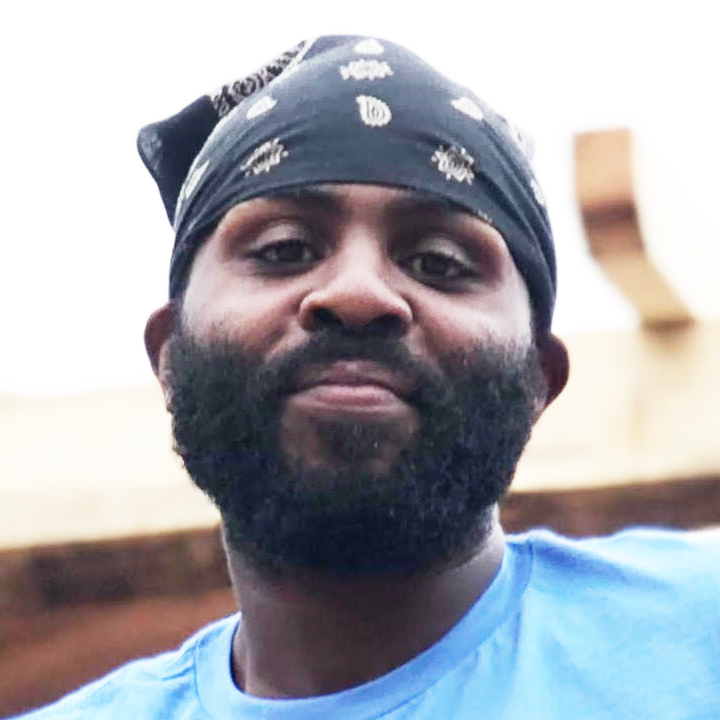 Dominic Hosack
Part-time Project Steward
Dom is a father, builder and worker-owner for Earth-Bound Building, a construction cooperative based in Maryland. When not covered in sawdust, he supports the cooperative's administrative and financial responsibilities.
As a part-time Project Steward with CJA, Dom provides technical assistance and loan coaching to cooperatives within the Our Power Communities. He is passionate about supporting local, small-scale enterprises that are rooted in community and ecology.
Outside of work, Dom spends the majority of his free time in nature with his energetic daughter. He holds a BA in English and is a lifelong bookworm.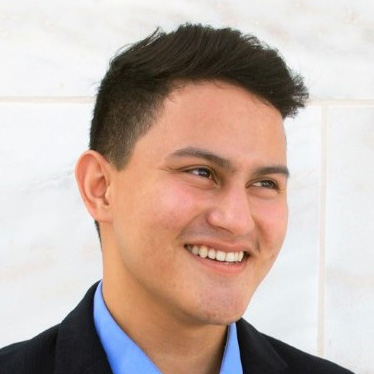 Esteban Arenas-Pino
Policy Associate
Esteban is a climate policy advocate hailing from Medellin, Colombia. After living in NYC and then Vermont, he moved to DC to become a policy fellow for the National Sustainable Agriculture Coalition.  He holds a BA from Middlebury College in Environmental Studies and Policy and is very passionate about the intersections between policy and climate mitigation and adaptation. He enjoys hiking, geeking out about policy, ginkgo trees, capoeira, and has a growing obsession for food history documentaries.
Haleigh Diaz
Executive Assistant
Haleigh (she/her) provides logistical and technical support to CJA's Co-Executive Directors. Raised and currently resides in Upstate New York in the Adirondack Mountains. In 2016, she joined AmeriCorps NCCC and found a passion for grassroots organizing and providing support to organizations determined to protect and enrich their communities and natural environments. Haleigh has a BA in International Studies and Political Science. Besides supporting EJ activists and leaders, she enjoys rock climbing, yoga, reading, and listening to podcasts at her local cafe.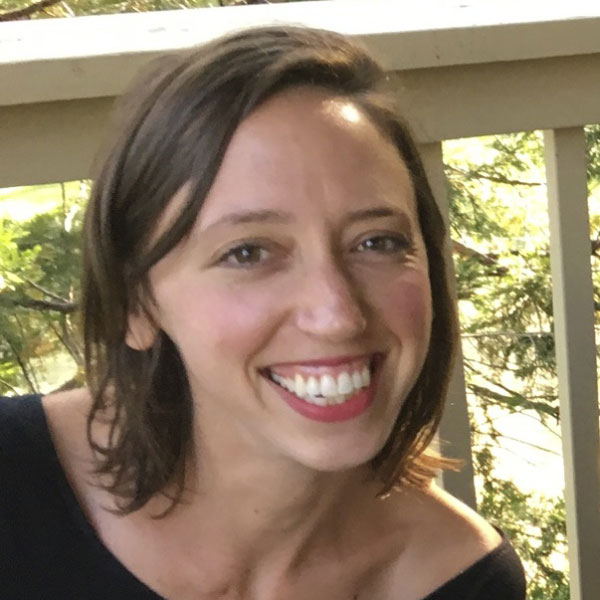 Heather Thiry
Interim Director of Operations and Finance
Heather is the Radical Operations Manager at CJA. She manages CJA's internal administrative and human resource systems, and provides support and coordination within database and IT systems. She is passionate about the role operations can play in supporting social movements, and strives to center values of community care and continuous learning in her approach to administrative work. Heather has a BFA in Acting from NYU, and until joining CJA full-time, split her time as a movement operations consultant and performing artist. Heather loves drawing, seeing plays, and spending time outside with her dog Stella.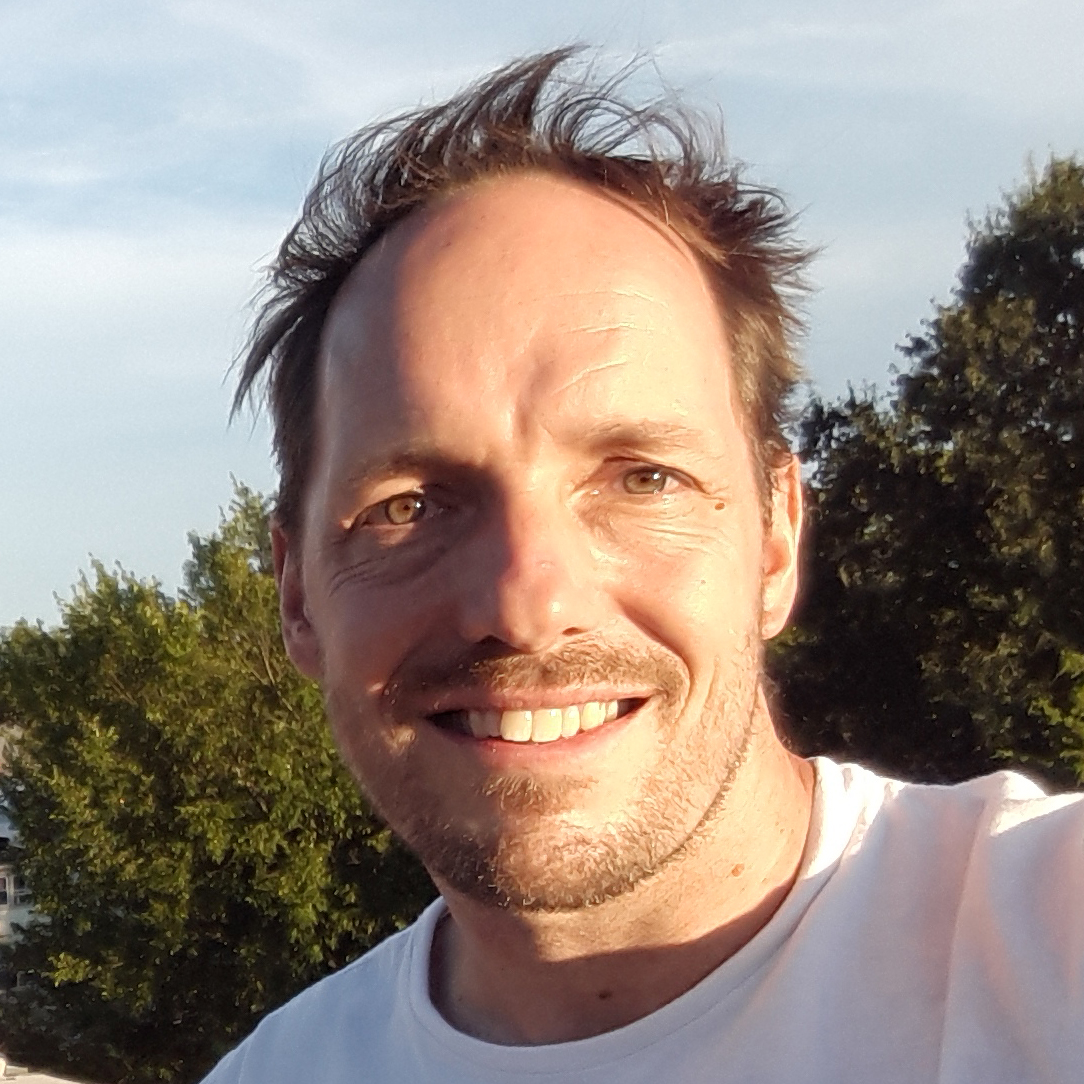 Hendrik Voss
Digital Media Coordinator
Hendrik is part of CJA's communications team and coordinates the digital media work. Born in Germany, Hendrik started his political activism as part of the anti-fascist movement against the resurgence of nationalism and racist violence following the reunification of Germany in 1990. To avoid the military draft in his home country, he moved to the United States and started to work in the Latin America solidarity and Global Justice movements and became the National Organizer for School of the Americas Watch. Hendrik started to freelance with the Climate Justice Alliance during the It Takes Roots Ruckus Direct Action and Resiliency Camp in the summer of 2018. In February 2019, he joined CJA as a member of the staff.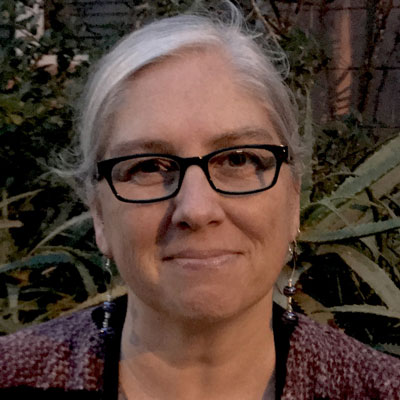 Holly Baker
Resource Mobilization Co-Director
Weogufka, AL
Holly is the liaison between funders and the Climate Justice Alliance, with lead responsibility on elevating Just Transition solutions led by frontline communities, via relationship-building with philanthropy. She supports CJA member groups' funder relations, and engages in dialogue and action with grassroots organizations, movement support networks, and philanthropy to shift resources to the grassroots organizing sector. Holly has 25+ years' experience working for grassroots organizations and other non-profits. For 19 years, she worked as the Grants Coordinator of the Farmworker Association of Florida, and for 6+ years, provided program support to the farmworker-led agroecology and cooperative development work there. She has provided leadership within the Southern Region of the US Food Sovereignty Alliance; Domestic Fair Trade Association; La Via Campesina North America; Southern Reparations Loan Fund; and Alabama Sustainable Agriculture Network.
Prior to her long service in farmworker communities, she worked for the Florida Coalition for Peace and Justice and co-led the Walk for the Earth, from the Everglades to Tallahassee. She also worked in development for Enzian Theater, an independent arthouse cinema. Currently, she volunteers with an emerging Indigenous-led ecovillage and has supported many Indigenous rights campaigns. A native Floridian, Holly has recently transitioned with her two children, Nick & Evie, and their dog, Ziggy, to rural Central Alabama.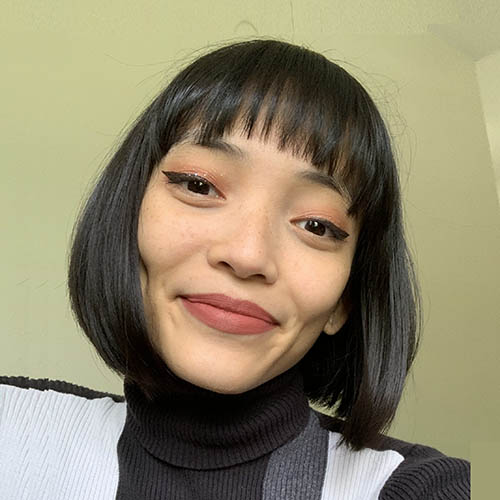 Jolene Mafnas
Reinvest Campaign Organizer
Virginia
Prior to joining CJA, Jolene led state campaigns to stop fracked gas projects and commit Virginia to a just transition to a 100% clean renewable energy grid by 2035. During her time as a state organizer, she allied with frontline communities to stop two high pressure fracked gas pipelines, and a power plant. She also helped grassroots groups advocate for the Green New Deal Act in the Virginia State Assembly.
She holds a Bachelor of Science in Public Health and Environmental Science & Policy. When she's not organizing, Jolene loves to sing, write, hike, and act in her local community theater!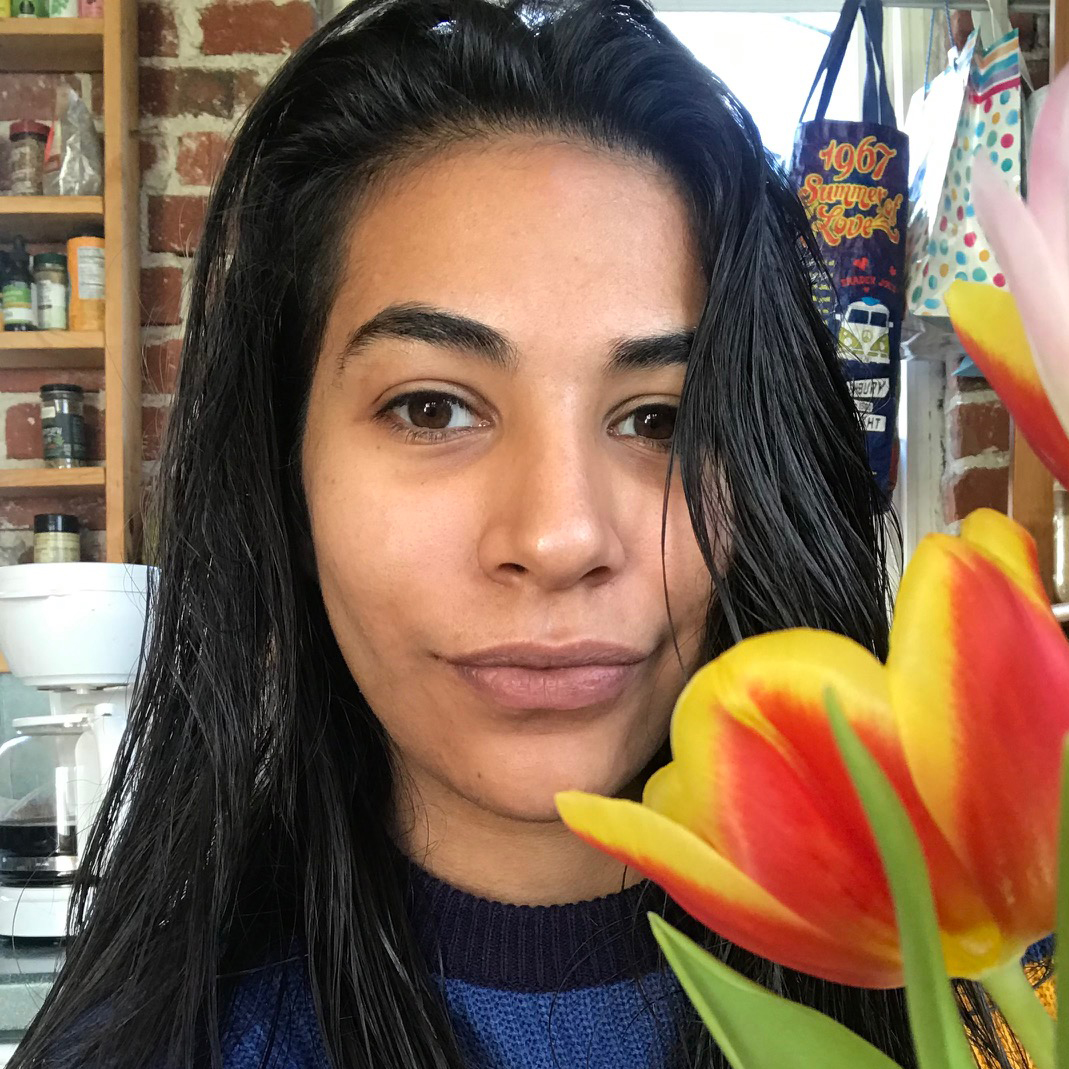 Karina Gonzalez
Radical Operations Associate
Berkley, CA
Karina Gonzalez is a Purepecha woman raised in LA's San Fernando Valley. She found her passion for environmental justice experiencing the first-hand effects of environmental racism in Los Angeles and her family's hometown in Michoacan, Mexico. She studied Environmental Studies at the University of Arizona and Forestry at Northern Arizona University. Karina has worked for Greenpeace USA, Black Mesa Water Coalition, SustainUS, and Friends of the Earth. She was a recipient of the 2016 Brower Youth Award, the leading national environmental award for youth. Additionally, her work has been featured in the New York Times, the Washington Post, PBS, and other news sources.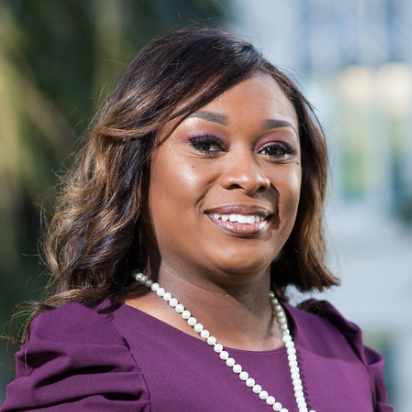 LaTisha Harris
Campaigns Director
Being a Southwest Fresno Native, LaTisha Harris has seen the good, the bad and ugly while actively working to improve her community. After receiving a Bachelor's Degree in Social Work, with an emphasis in Child Welfare from California State University, Fresno; she realized that she had a great passion for advocating for the under-served.
LaTisha has served at various non-profits in the California- empowering and advocating for people of color in disadvantaged communities. From contract negotiations and enforcement for fair wages and benefits to organizing campaigns to fight for Environmental Justice, in communities of color that are oftentimes adversely impacted the most. LaTisha has seen first hand,  the disparities that communities of color face; but she refuses to give up the fight  and will continue to be the voice for those that are often forgotten about.
 It is her focus to build a sustainable community, energy democracy, job creation and affordable housing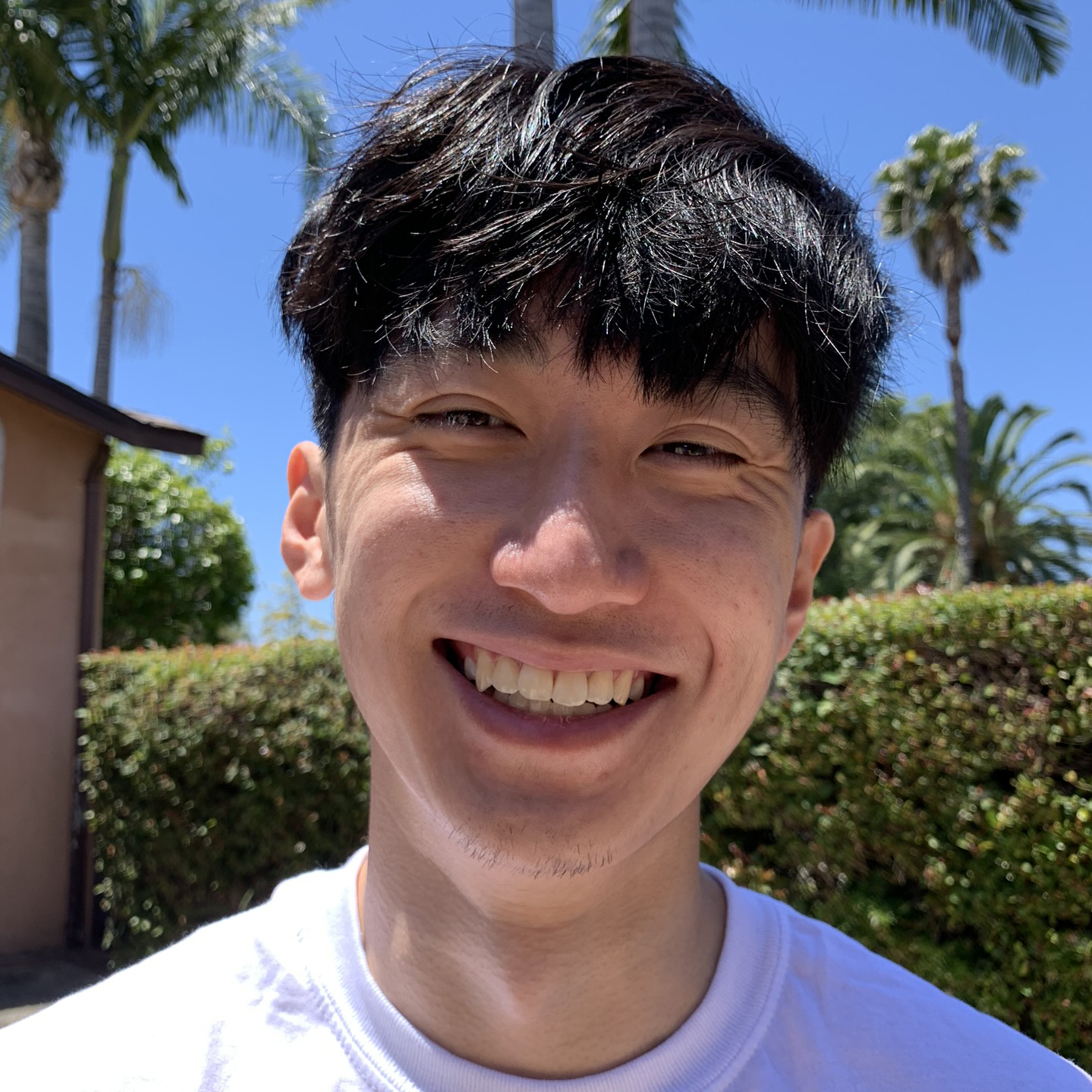 Liren Ma
Executive Assistant
Liren provides logistical and technical support for the executive team at CJA. He recently graduated with a joint degree in Sociology and Statistics from Harvard College, where he was involved in campus advocacy efforts for Ethnic Studies and direct service programs throughout the greater Boston area. He enjoys playing basketball, watching anime, and making podcasts.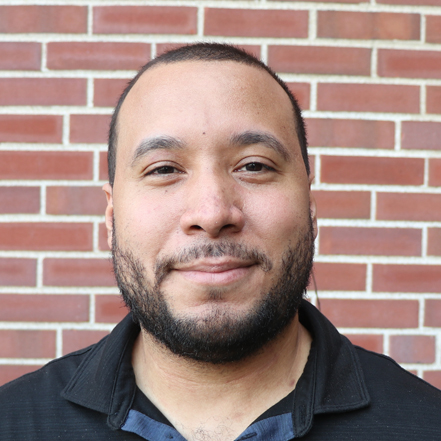 Luis Gonzalez
Funder Relations Associate
Luis is the Funder Relations Associate at Climate Justice Alliance. Prior to joining CJA he worked as the Development Manager for ALIGN: The Alliance for a Greater NY where he spearheaded the organization's foundation, individual, and event fundraising efforts. Luis spent the crux of his life living in an environmental justice community, experiencing first-hand the negative impact of hazardous pollution and systematic neglect. The institutional racism within his community originally led him towards a career in education where he could support students of color in an effort to raise their retention and graduation rates at the collegiate level. After leaving higher education Luis became linked to the environmental justice community through his work with ALIGN. He now supports fundraising efforts at CJA via relationship building, proposals, and reports to foundations. 
Luis is a native of Newark, NJ, where he earned his Bachelor's Degree in History from New Jersey Institute of Technology (NJIT). He later received his Master's Degree in Public Policy from the University of Maryland, College Park (UMD). Outside of work Luis is an avid supporter of Chelsea FC based out in London. He's an active member of their US supporters' group and can be found in stadiums cheering on Chelsea.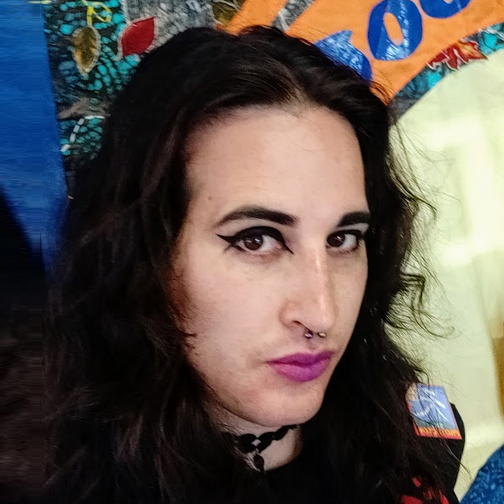 Lupe Romero
Just Transition Project Steward
Los Angeles, CA

Guadalupe "Lupe" Romero Elicea is the Project Steward for CJA's Just Transition Revolving Loan Fund & Incubator. Originally born in Mexico City and raised in Michoacan, Lupe migrated to the United States South-Bay Area at the age of 17.
Lupe became politically active after their enrollment in De Anza community college thanks to the group, Students for Justice. Additionally Lupe joined the Chincanx student organization, MEChA, where they were the Northern California National representative. These two groups led to opportunities to become involved with international solidarity movements, LGBTQ activism, immigrant rights struggles, and union organizing.
Lupe also has a background in Cooperativism as a Silk Screen printer. They were a worker-owner of Spectrum Apparel printing,  and co-founder of its Political arm Printers United which dedicated to user silk screen printing for art, revolutionary propaganda and social movement support.
In their free time, Lupe enjoys spending time with their family, playing with their cat named Rascal, and listening to Metal in all its variations.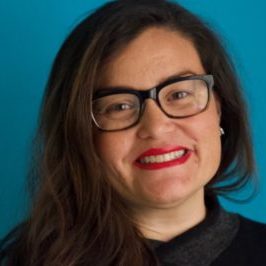 Marion Gee
Co-Executive Director
Marion Gee grew up in Southern California, watching her aunt stand with striking workers as a labor attorney and acting as a bridge between sets of grandparents who came from very different cultures, world views, and upbringings – from small villages alongside rice paddies in Southern China to the rural farms surrounding Bridgeton, New Jersey. As the Managing Director at Climate Justice Alliance since 2015, she supported the Executive Director and Board in expanding staff from seven to twenty-one, increasing the budget from $1 to $5 million, and developing the systems and staffing to implement an ambitious Four Year Strategy. Prior to joining CJA, she served as a fundraising, events, and communications consultant for social and environmental justice organizations, the Development & Communications Director at Rose Foundation, and Interim Climate Program Director at Sierra Nevada Alliance. She holds a Masters in Environmental History and Policy from the University of St. Andrews in Scotland. In her spare time, she likes to read fantasy novels, collect too many indoor plants, and play with her niece and nephew.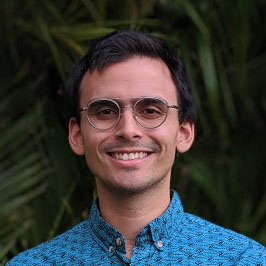 Mark Chavez
Resource Mobilization Co-Director
Washington
Mark Chavez is the Donor Relations Associate for CJA. For the last decade Mark has been involved in community organizing and non-profit work ranging from front-lines direct action to education and outreach. Throughout this time they have been turned to as a storyteller within their communities, a skill often sought in response to inquiries from donors. Born and raised on occupied Suquamish land, Mark grew up exploring the surrounding land and waters with their two older siblings and parents. They were activated after joining a cross-country zero-waste campaign in 2010, which opened their eyes to the devastating impacts of the extractive economy first-hand: from physical refuse strewn across the country's roadways to the pollution of waterways, mountain top removal coal mining, fracking, and petro-chemical fertilization. This propelled years of traveling across the country lending support to various indigenous and settler-led struggles and causes. Mark brings a philanthropic philosophy rooted in reciprocity, integrity, and respect to CJA's work to Move the Money towards a regenerative economy where the people have the power.
When he isn't contributing his skills to this work, he can be found writing fiction, reading, or spending time with his family connecting with the land and waters around them.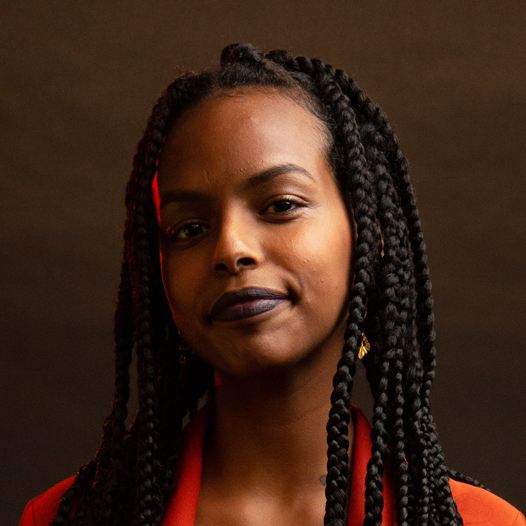 Meron Tebeje
Frontline Communications Coordinator
Meron is a communications strategist and multimedia storyteller dedicated to shifting narratives and building toward liberation and solidarity. As an organizer, she utilized photography and videography as an outlet to capturing direct actions, Black joy, and resistance. She has facilitated popular education workshops and communications training, passionate about creating solidarity economies and healing our relationship to the land. She is part of GrooveVsn a Black led branding and design cooperative. Catch her growing food and medicine, making buna, and jamming to old school Éthiopiques.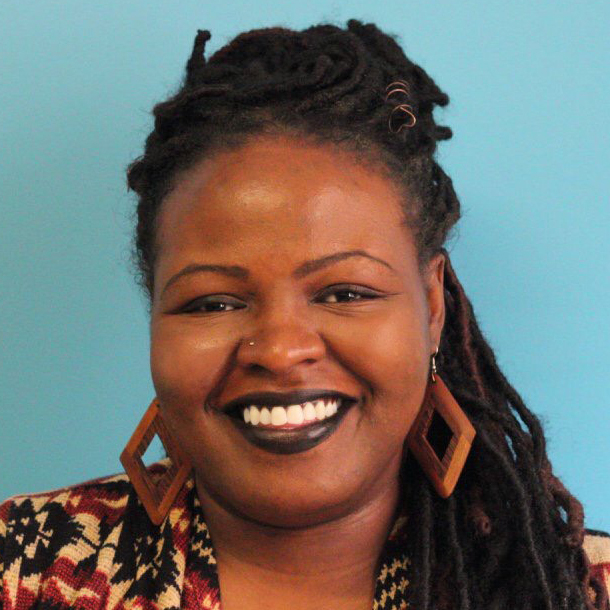 Monica Atkins
Co-Executive Director
Monica Atkins began her journey with CJA as our Southeast Regional Organizer in 2017 through Cooperation Jackson. She then moved on to become CJA's National Organizer and Co-Coordinator until finally in 2020 she became the Organizing Director & part of the organizations' interim leadership structure. With the support of members, Monica has supported the Our Power Communities expansion from 7 to 34 active communities working toward a Just Transition and building regenerative economies through translocal organizing. She has also been critical to the success and operation of CJA's Black Caucus organizing. Before joining CJA she was and continues to be an active member of Cooperation Jackson in Jackson, Mississippi and organized social and cultural events and actions including Art, Poetry, and Justice Slam; Freedom Summer March; and March on Mississippi For Workers' Rights with artists and activists such as Common and Danny Glover. Monica also worked for several labor organizations including the United Auto Workers, American Federation of Teachers, and Communication Workers of America. She is a Chicago native and graduate of Jackson State University where she completed a Bachelor's degree in English with an emphasis in Journalism. A poet and activist at heart, Monica's passion for the arts has led her to organizing workers and communities through cultural organizing and base-building for more than 10 years.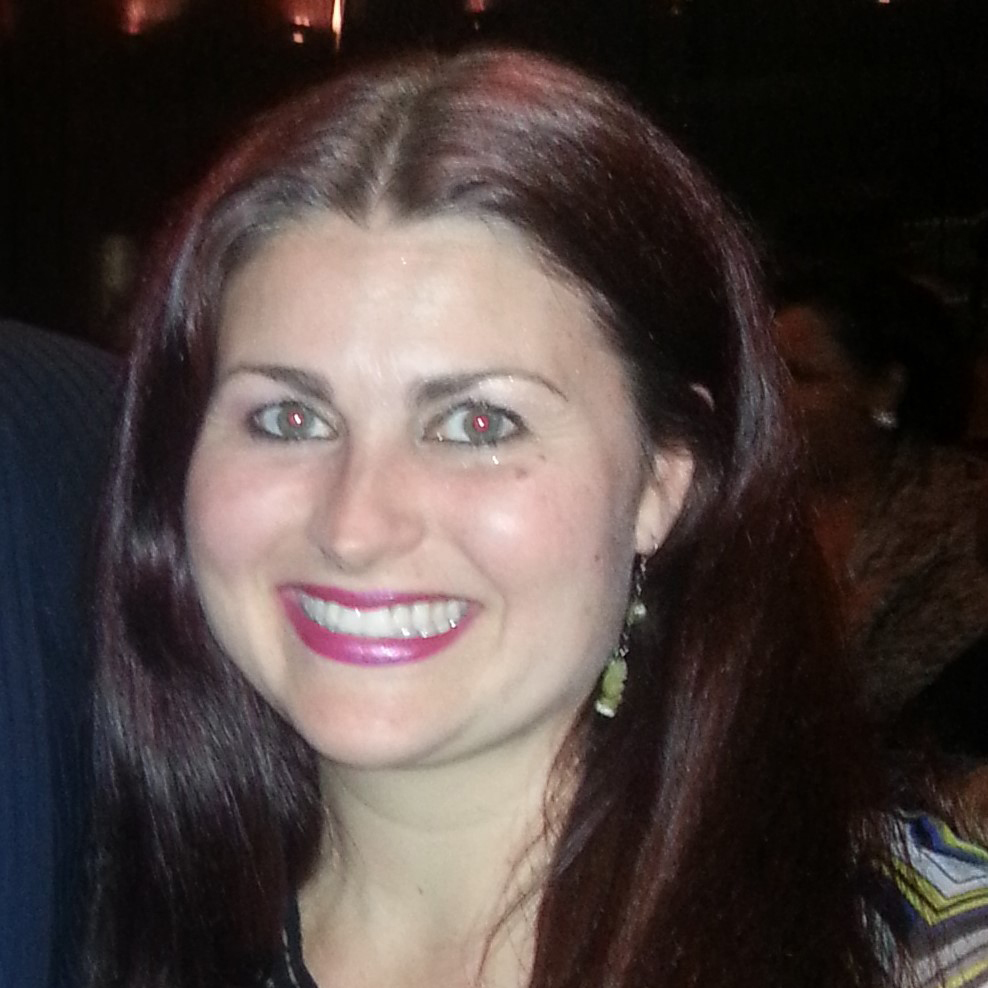 Olivia Burlingame
Communications Director
Olivia is the Communications Director for the Climate Justice Alliance.  She became involved with the global climate justice movement while assisting in the organization of the World People's Conference on Climate Change and the Rights of Mother Earth in Bolivia in 2010. For the past two decades, she has worked in advocacy and communications to support progressive social movements and causes within the United States and abroad. Before joining CJA in 2018, she served as Director of Advocacy for the National Head Start Association. Prior to that, she led the Venezuela Information Office in Washington, D.C. and later served as an advisor to the Bolivarian Republic of Venezuela for almost a decade.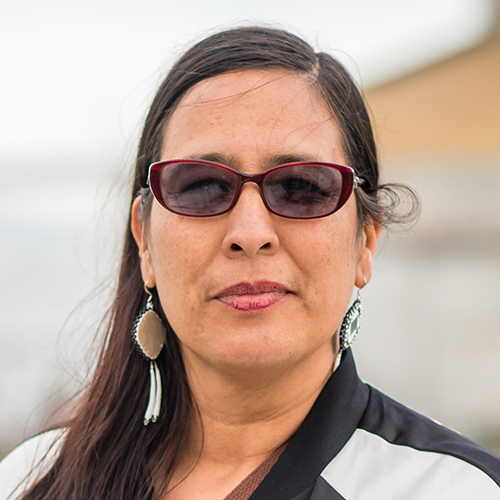 Ozawa Bineshi Albert
Co-Executive Director
Bineshi Albert grew up in the movement and remembers her family organizing for community and Indigenous Rights throughout her upbringing. Her work over the last 30 years has primarily focused on environmental justice and Native/Indigenous rights. She has also been part of many pivotal movement building and multicultural spaces throughout her career. She joins CJA from one of our founding member organizations, the Indigenous Environmental Network (IEN). In fact, she was a founding board member of IEN, served on their three person Leadership Team alongside the Executive Director and was their Movement Building Coordinator and Co-Coordinator for Indigenous Feminisms. She is proud to have contributed to the work of It Takes Roots, the Rising Majority and international movement spaces. While at IEN, Bineshi supported the creation and development of both an Indigenous Feminist Organizing School and an International Feminist Organizing School. Before that, she held many positions including the Interim Co-Director at SAGE Council, one of the founders of the Native American Voters Alliance; Regional Director (West) for the Center for Community Change, Co-Director of the SouthWest Organizing Project (SWOP), and she served as a lobbyist for a number of initiatives including Strong Families in New Mexico. Bineshi began her organizing work with the Coalition for the Rights of Indigenous Peoples and Native Lands' Toxics Campaign at Greenpeace. She holds a degree in Indigenous Liberal Studies from the Institute of American Indian Art with minors in Performing Arts and Creative Writing. She is the proud mother of three: a daughter and two sons, and recently became a grandmother. She makes her home in relocated Yuchi & Muscogee territory in Oklahoma, also known as Tulsa.
Shantell Bingham
Organizing Director
Shantell comes to the Climate Justice Alliance from local organizing and movement building in Charlottesville,Va where she led the Cultivate Charlottesville's Food Justice Network, a coalition of 30 organizations and hundreds of youth and residents working across race and class differences to transform their local food system. On the local level, she's fought and won advocacy campaigns to reallocate funds and center decision-making power in the hands of working-class people to redevelop affordable housing, protect urban agriculture, transform school meal programs, fund free transportation, and provide tenants with legal counsel in eviction cases.
Beyond policy, Shantell led her grassroot's coalition in establishing mutual aid infrastructure to support hard-hit communities of color during the pandemic by providing wrap-around services (food, rent support, masks, medications etc.) to migrant farmworkers and low-income community members recovering from COVID19. On the regional level, Shantell worked with a diverse coalition of agriculture and environmental leaders to build the Blueprint for Community Ownership, Empowerment, and Prosperity in the Chesapeake. She's also researched and studied internationally in post-apartheid South Africa, where she won research fellowships to understand systems of oppression, social liberation, and health outcomes in Khayelitsha, Cape Town. Her work in the post-apartheid freedom struggle taught her that health, land, and labor are deeply political.
In 2015, she was awarded the Dalai Lama Fellowship for her work advancing residents' rights to water and growing food in public housing. She is a current Castanea Fellow, joining a national cohort of leaders pushing for racial, economic, and environmental justice throughout the food system. A great-granddaughter to NC tobacco sharecroppers, she believes every person is endowed with the right to self-determination in our food system and the secrete to everlasting abundance on pachamama is caring for the soil. Shantell holds a B.A. in Global Development Studies and a Master in Public Health from the University of Virginia.  In her free time, she's an artist and gardener.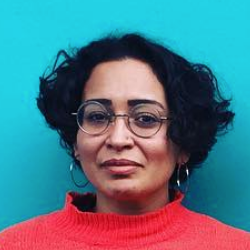 Veronica Moreno
Tech and Database Coordinator
Veronica Moreno (She/ her) is CJA's Tech and Database Coordinator. She holds a B.A. in Spanish, French and film studies and was awarded a Fulbright Scholarship to Argentina. Passionate about information technology, Veronica strives to make new systems accessible and hassle-free for everyone. Her past position as the Communications Manager at Thousand Currents allowed her to deepen her commitment to movements and grassroots groups fighting for food, land and climate justice across the world. When possible, Veronica dreams of growing her own food, enjoys cooking for friends, learns about urban food systems, attends live music shows (pre- COVID, of course), drinks pulque and plays with her cat and dog.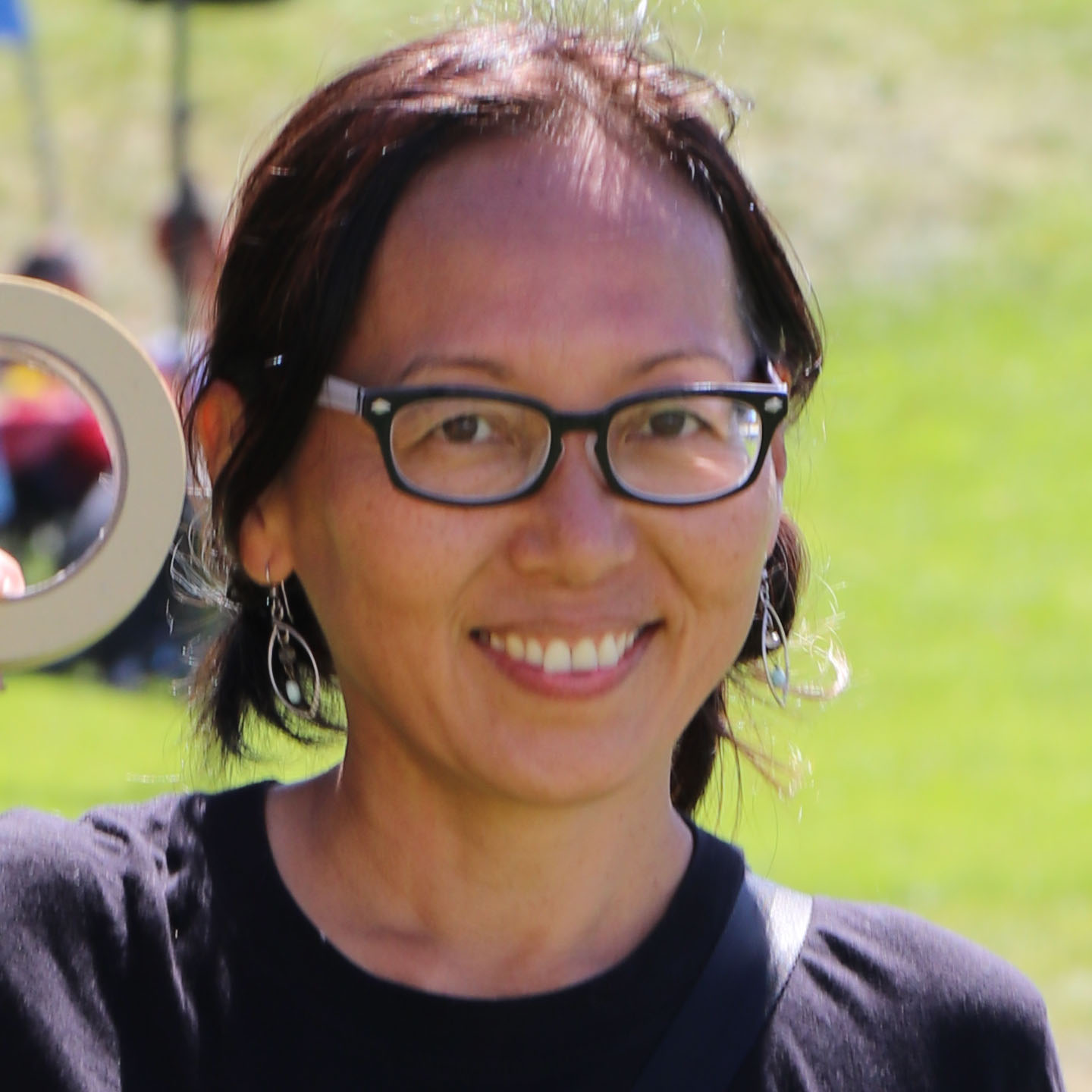 Yuki Kidokoro
Reinvest Project Director
Los Angeles, CA
Yuki Kidokoro is CJA's Reinvest Project Director. After graduate studies in Urban Planning at UCLA, Yuki spent 15 years at Communities for a Better Environment as a Youth Organizer, Lead Organizer and Southern California Program Director. At CBE, Yuki developed their youth program and was active in many successful grassroots campaigns. Some of these victories include stopping two fossil fuel power plant projects in Southeast LA, delaying the expansion of the I-710 diesel truck corridor to allow for public process, and winning health protective policies at the city, regional and state levels. Raised in Southern California, Yuki helped create a 45 unit affordable housing cooperative at the Los Angeles Eco-Village in Koreatown where she lives with her partner and 2 cats. She currently serves on the Boards of the Beverly-Vermont Community Land Trust and the USTU Housing Cooperative, and is a collective member of the LA Coop Lab. Trained in conflict mediation and group facilitation, Yuki enjoys biking, gardening, board games and thinking about community governance structures.