Ways to Support
Climate Justice Alliance and our members are leading the shift from an extractive economy to a regenerative economy by:

You can support Climate Justice Alliance:                            
1) Contribute financial or in-kind resources
Do you have financial or in-kind resources (legal expertise, healing experience, or facilitation skills for example) to help grow the movement and build power? Your support ensures that we are building a base that is sustainable and strengthens our ability to continue putting frontline communities first. Contact Ginge Hintz at ginger@climatejusticealliance.org
2) Host a Party or dinner to support CJA
Nothing changes hearts, minds, and practices more than word of mouth and friends. We encourage CJA supporters to hold brown bag lunches, dinners, and house/dorm or office parties to raise climate justice consciousness and support for a Just Transition. Contact Ginger Hintz at ginger@climatejusticealliance.org
3) Contribute your time
Do you have time to volunteer, intern, or commit to a 1-year fellowship with the Climate Justice Alliance? We are in the process of setting up some exciting opportunities like this at CJA. Please check our Open Positions here or send your general interest to Marion Gee at marion@climatejusticealliance.org
4) Meaningful work with CJA
CJA is in a growth phase. The work to curb climate change is a big lift. We encourage you to apply to open positions here.
5) Amplify CJA's End-of-Year Fundraising
Please support the work of the Climate Justice Alliance by amplifying the social media campaign for our end-of-year fundraising. For images and sample messages that you can post, visit climatejusticealliance.org/fundraising
Upcoming Events To Attend
Heads of state and international leaders will meet in Poland from December 3-14, 2018, for COP24, the next round of U.N. climate-change talks.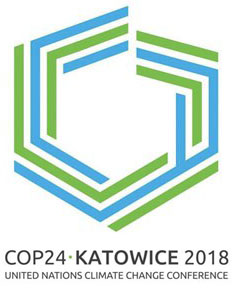 It Takes Roots is coordinating a delegation to Poland, to build and organize together with our international allies, in the face of increasing racism, white nationalism and corporate control.
Click here for more information about the COP24 delegation.
Past Events
January – February 2018 – #OurPowerPR Solidarity Brigades, Puerto Rico
June 1-5, 2018 – Direct Action and Resiliency Camp, Wildseed Farm, New York
September 8-14, 2018 – Solidarity to Solutions Week, San Francisco Bay Area
November 8-12, 2018 – Black 2 Just Transition, Detroit, Michigan
November 15, 2018 – March for Clean Air, Newark, New Jersey
Support the Alliance
Help us direct money and resources
to frontline communities
Grow With Us
Be part of the community by signing
up to our mailing list