Leveraging Resources and Relationships for Climate Justice
Longstanding and emerging frontline leadership, alliances (representing hundreds of under-resourced grassroots communities), and movement support organizations have formed a growing climate justice movement ecosystem that is shutting down the "dig, burn, dump" fossil fuel economy responsible for accelerating the climate crisis. Simultaneously, they are building local living economies that integrate community solutions and catalyze a Just Transition with equity at its core. Our funder and donor partners are responding to the urgency of this moment. They are advancing Just Transition through their partnership with and investment in frontline communities and their climate solutions. Imagine what we could accomplish with equitable resourcing to scale out local power that shifts cultures of practice to mitigate climate change now.
Opportunities and Context
Our members have shut down incinerators, prevented the expansion of fossil fuel infrastructure, built model renewable energy job training programs, and passed local Just Transitions plans and policies—YET, the Grassroots Organizing Sector receives less than 2% of overall environmental funding. Grassroots organizations have been building relationships and power at the local level for generations and are best suited to hold industries, institutions, and elected officials accountable to advance climate justice. Frontline-led climate solutions are replicable, scalable, in motion, and ready for investment now. Look to the Four Pathways Framework to learn more about how to move money to the grassroots.
To learn more, reach out to Mark Chavez at mark@climatejusticealliance.org.
Four Pathways
to move money to the grassroots

Grassroots environmental justice organizations are rooted in the communities most impacted by pollution, where they fight the bad to protect their bodies, families and communities from toxic industries — and build the new through Just Transitions to local, living, regenerative economies. Despite chronic disinvestment in their work, grassroots environmental justice organizations are innovating, winning and leading some of the boldest climate solutions in the country.
Philanthropy is shifting its attention to climate equity and environmental justice with an urgent drive to scale its investments in these existing, proven climate justice solutions. Foundations give a tiny fraction — just 1.3% — of their U.S. climate dollars to support environmental justice organizations.1 These organizations, led by Indigenous Peoples and Black, Latinx, Asian Pacific Islander, and poor white communities, share legacies of social justice organizing and power-building at the intersection of racial justice and climate justice.
Innovative grassroots climate solutions are abundant and ready for investment now. While we celebrate the major increase in commitments and interest from funders in climate equity and environmental justice, there is an implementation gap that must be closed quickly. There are four primary pathways to move capital and other resources with speed and trust to the grassroots organizing sector.
Grassroots Organizations
Unrestricted, multi-year, general operating funding directly to authentic grassroots and base-building organizations 2 that are of, by, for, and directly accountable to the most impacted communities is always preferred.
Grassroots-Led Alliances and Networks
Alliances and networks created by grassroots organizations build in resource-sharing and accountability processes for collective impact.
Community-Controlled Capital Infrastructure
Non-extractive loan funds, community land trusts, and worker-owner cooperatives are examples of community-controlled infrastructure that supports grassroots governance of capital and redistribution of wealth at the community level.
Grassroots-Centric Funder Intermediaries
Intermediary funders that center grassroots communities are a critical part of movement infrastructure. They not only fund grassroots organizations with flexible core support, but are also directly accountable to frontlines and engage grassroots leaders in their decision-making processes.
Become a Donor Leader
Whether it's $1 per month or $100,000 per year for ten years, making a personally significant commitment to sustaining CJA's work over time is an important way you can show up for the climate justice movement right now. Recurring donations and multi-year pledges provide our alliance with much needed financial stability and gives us the opportunity to organize alongside our donors for a more robust movement that supports the frontlines in fighting the bad and building the new.
We acknowledge that that nearly all money and wealth accumulated within the current economic system can be traced to injustice, exploitation, environmental degradation, slavery, and genocide. This money has been systematically extracted from communities in many ways that have caused immeasurable harm to people and place. For that reason, we are committed to working with our donors to actively dismantle the extractive systems it was derived from, while building new regenerative economic models to replace them that encourage reciprocal and democratically-led reinvestment. 
Find out more about becoming a donor leader contact Mark@climatejusticealliance.org
Join Our Funders Circle
CJA invites you to join our Funders Circle to expand the Grassroots Organizing Sector as a whole by shifting money to support grassroots and frontline leadership, solutions, and vision around Just Transition. As a member of the Circle, you can engage in a number of ways:
Work as thought partners with CJA as well as aligned philanthropic and grassroots influencers and funders. Help identify other national foundations or organizations that can and want to move resources and capital to the grassroots sector.
Provide funding directly to the grassroots sector.
Develop and implement a coordinated strategy with CJA to hold funder briefings, engage in funder tables, events, affinity groups, and multi-sector efforts to promote more grassroots funding.
Develop a mapping and power analysis of the current climate funding landscape.
Reinforce and publicize the narrative of frontline communities, the Grassroots Organizing Sector, our climate justice framework, and Just Transition among philanthropy, the environmental movement, and labor.

Draft position papers, articles, and op-eds in philanthropic journals to support the shift.
To learn more about our Funders Circle and to get your foundation involved in making the shift, contact Holly Baker at holly@climatejusticealliance.org
Climate Justice Dialogue Series

In 2022, we invited Climate Philantrophy to join us in a Climate Justice Crash Course — a learning and action journey centered on Climate Justice, to go deep on understanding the frontline-developed frameworks and principles behind Environmental Justice, Climate Justice, and Just Transition – for the sake of communities, the planet, and the effectiveness of grant and investment dollars.
Part 1
Intro to Just Transition: Community-centered, Community-led Climate Solutions — History & landscape of Environmental Justice and Climate Justice movements + Just Transition 101.
Part 2
Organizing New Economies on the Ground — Just Transition in frontline communities, community-controlled capital infrastructure + Reinvest in Our Power campaign.
Part 3
Just Transition & Climate Action Strategy — Climate Justice in climate policy + People's Orientation to a Regenerative Economy.
Resources
Here are a few key climate justice movement-generated and/or -centered resources:
The Roots of Climate Justice – Stories from Home: Moving the Just Transition podcast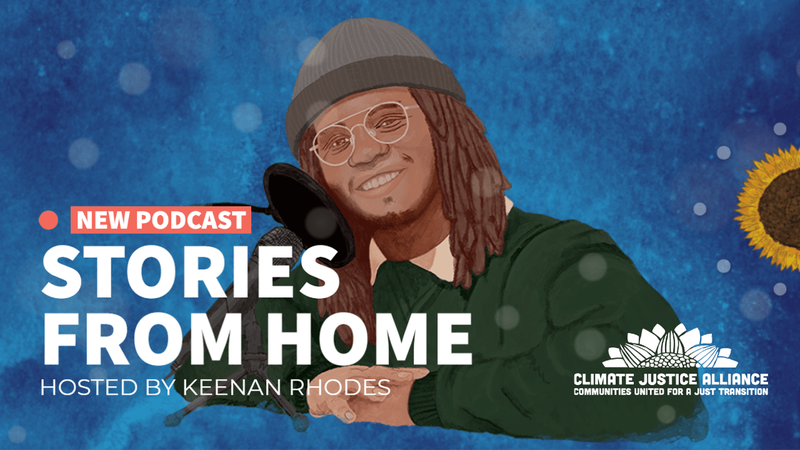 Just Transition Framework – resource that outlines the sectoral shifts that lead us away from the extractive economy and toward regenerative economies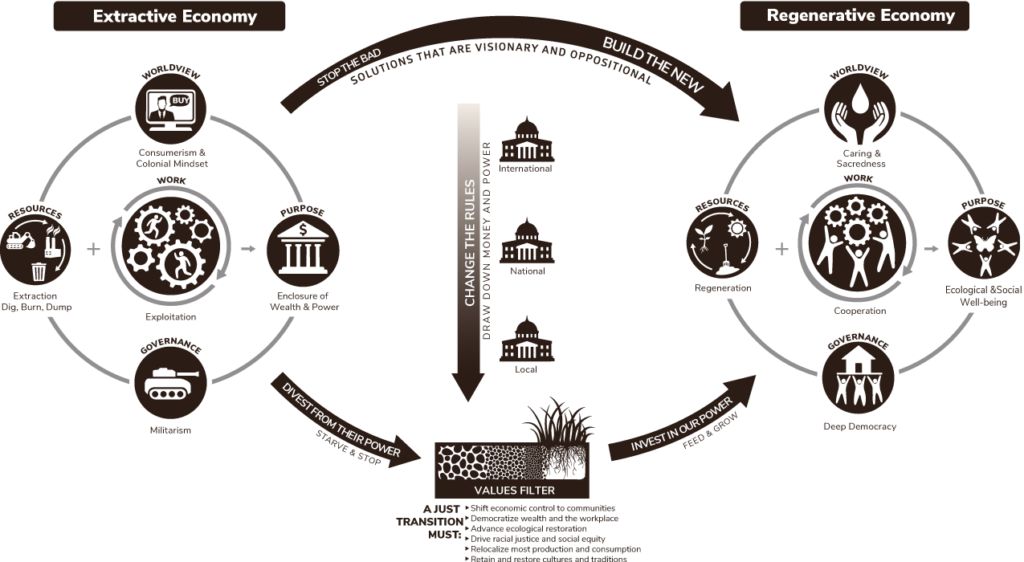 Transition is Inevitable. Justice is Not. – video on Just Transition finance and regenerative economies

People's Solutions Lens – tool to discern climate solutions that work for people and planet, from false solutions that perpetuate harm and inequity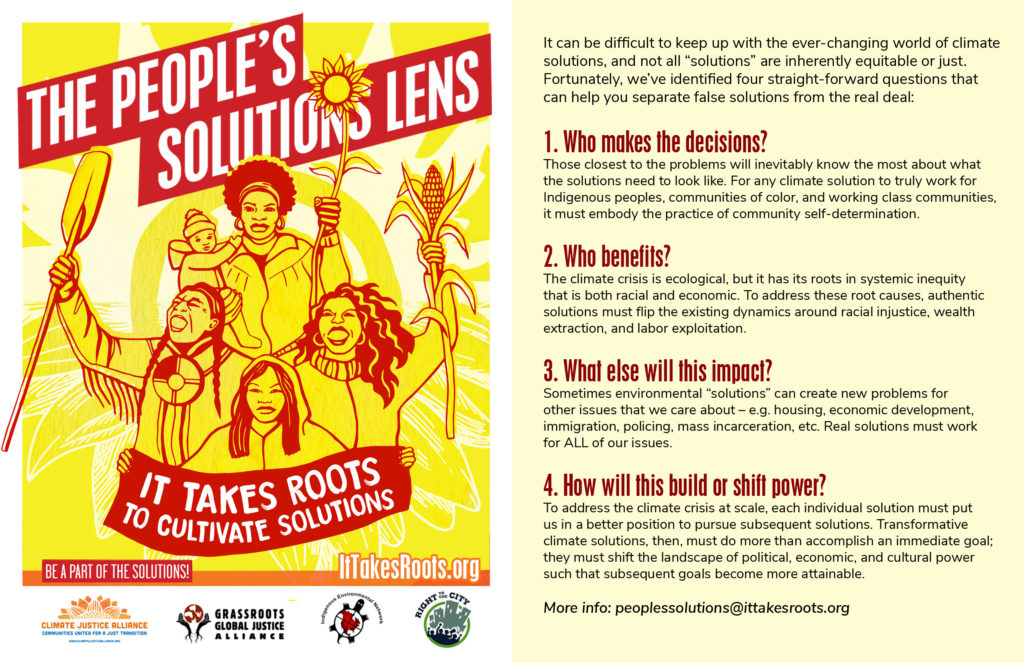 Soil to Sky: Climate Solutions that Work – report on international grassroots climate solutions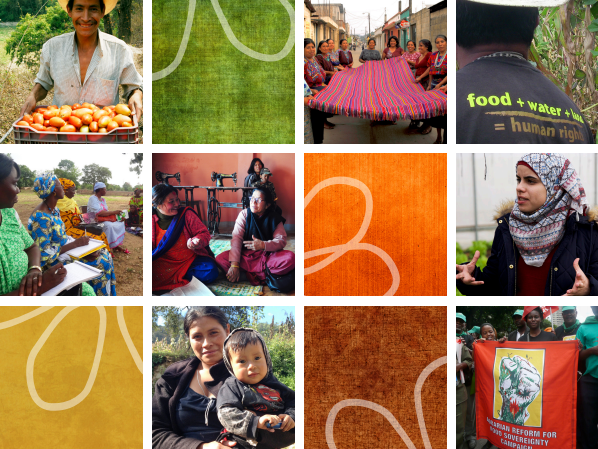 Hoodwinked in the Hothouse – movement-created resource on false solutions and their impact on people and the planet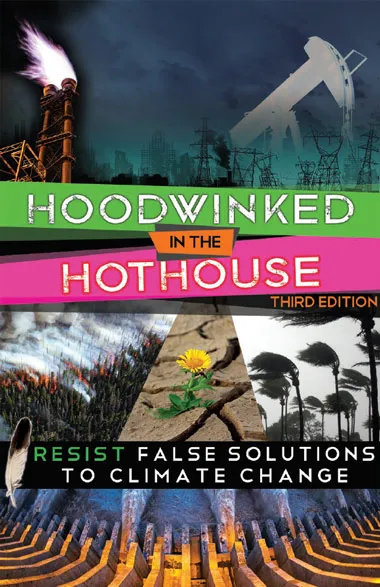 4 Pathways to Move Money to the Grassroots, including Grassroots-centric Intermediaries 
Climate Funders Justice Pledge (organized by Donors of Color Network)
Visit the Regenerative Economies Organizing Collaborative: Funders & Frontlines Together for other essential resources.
Support the Alliance
Help us direct money and resources
to frontline communities
Grow With Us
Be part of the community by signing
up to our mailing list