Youth Organizing for Climate Justice
Young People on the Frontlines of Climate Change
Frontline youth have always been on the forefront of movements for justice and social change (from the Black Panthers, the Young Lords, American Indian Movement, to the Puerto Rico Independence Movement, to Black Lives Matter and Standing Rock), and that's also the case in the intergenerational Climate Justice movement.
Frontline Youth Instagram Takeover
Check out the frontline youth IG takeovers that were carried out by 3 youth from CJA member orgs!
Highlights available on our IG page here!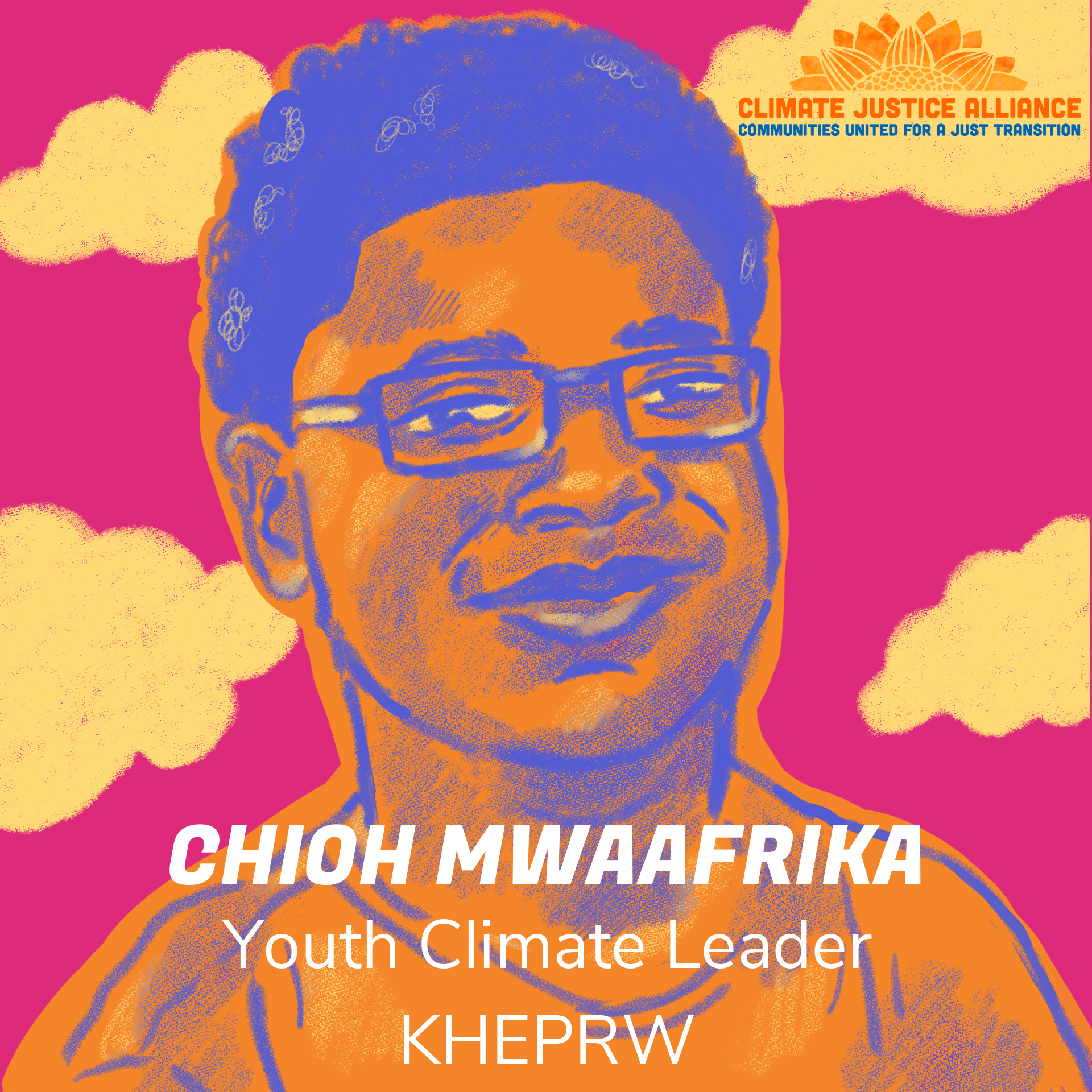 Meet Chioh Mwaafrika, who has been involved in media work with CJA member group KHEPRW in Indiana for the past 7 years! He took over our IG account recently which you can check out on our IG page!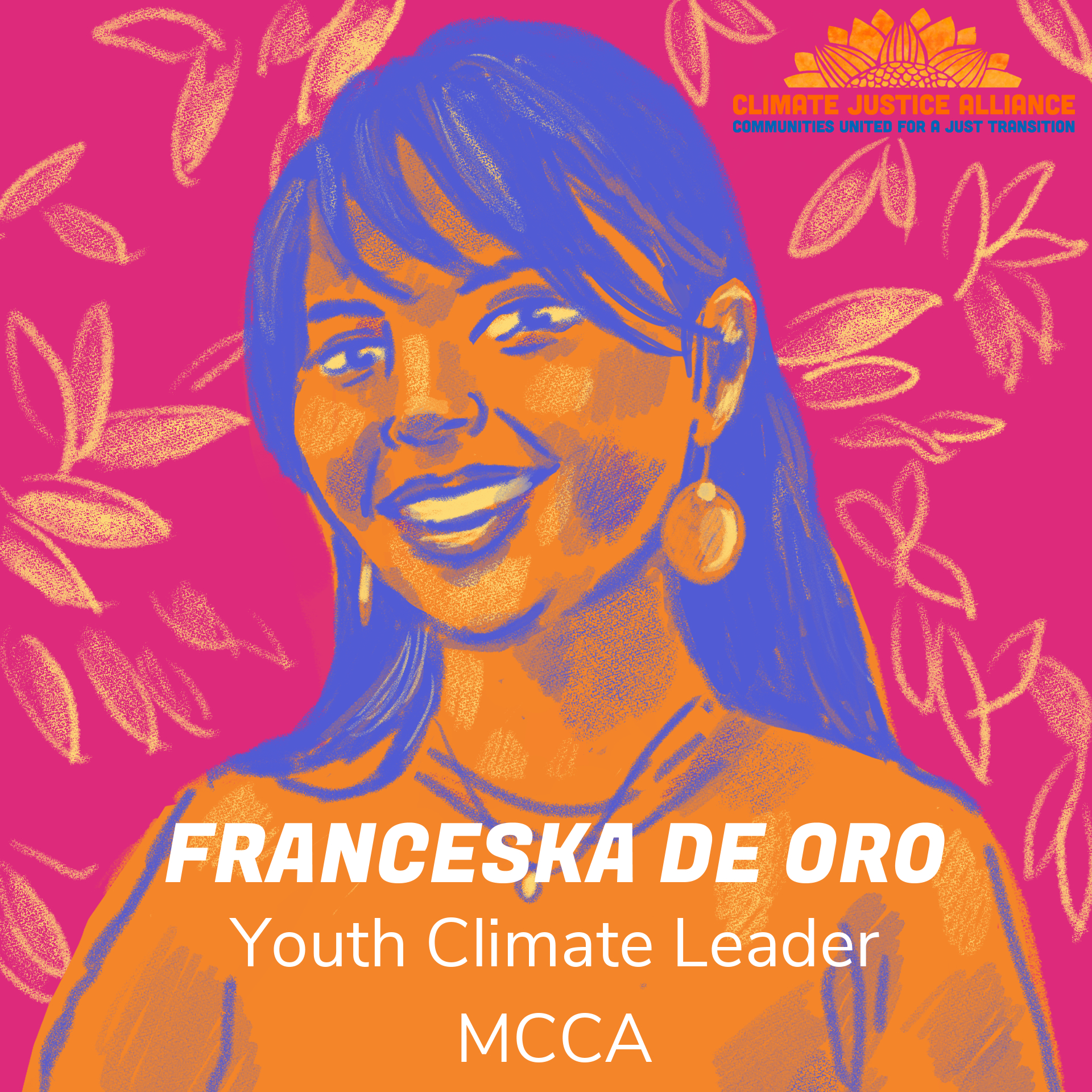 Chamoru/Taotao Tåno youth climate activist, yoga instructor, entrepreneur, and indigenous land and water protector Franceska De Oro from the Micronesia Climate Change Alliance took over IG account recently which you can check out on our IG page!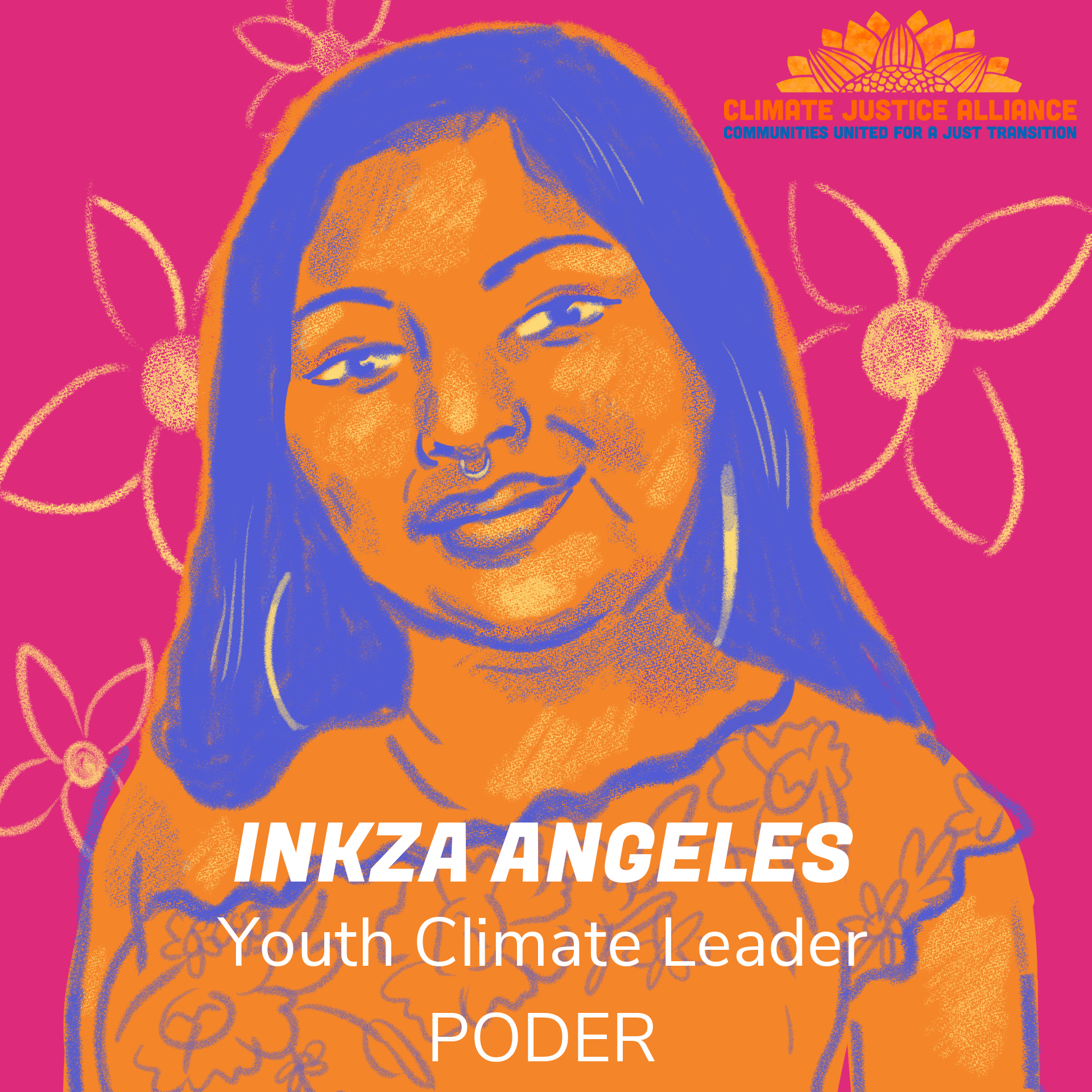 Inkza Angeles Bautista, indigenous youth organizer, frontline land and life defender, and artist, who is part of the Youth organizing program of PODER in San Francisco. She took over IG account recently which you can check out on our IG page!
Get the word out

Please share the info about the takeover on social media:

Back in 2014, youth activist Chioh Mwaafrika of the CJA member group @KHEPRW brought you the WORD OF THE DAY!

Next week, Chioh will be taking over the CJA Instagram account as one of three youth who are part of the CJA #FrontlineYouth IG TKVR. Stay tuned! https://t.co/g3ZjNPNyiS

— Climate Justice Alliance (CJA) (@CJAOurPower) October 19, 2020
Hey everybody, I'm Chioh Mwaafrika, a frontline youth from the Kheprw Institute in Indianapolis, IN. At Kheprw, I train other young people on coding as part of Kheprw's data team as well as telling community stories through video and podcasting. pic.twitter.com/2TdcV6LCkd

— Climate Justice Alliance (CJA) (@CJAOurPower) October 29, 2020
CJA's 7 minute video Frontline Youth: Fighting for Climate Justice showcases the beauty and joy of young people who come from a long legacy of intergenerational leadership, grounded in community. Not only are they forging reliable solutions to the climate crisis but they're also taking a stand against the economic, cultural and democratic devastation that goes hand in hand with our toxic, extractive economy. They are fighting against the culprits of climate change and climate destruction in their own communities, and winning! Our solutions are grounded in our communities' cultural practices and we are reclaiming the traditions of our ancestors. In the Frontline Youth video, and in the accompanying Youth Spotlight interviews, you'll learn more about what climate justice means to Frontline Youth and get a glimpse into our lives and struggle for a better world.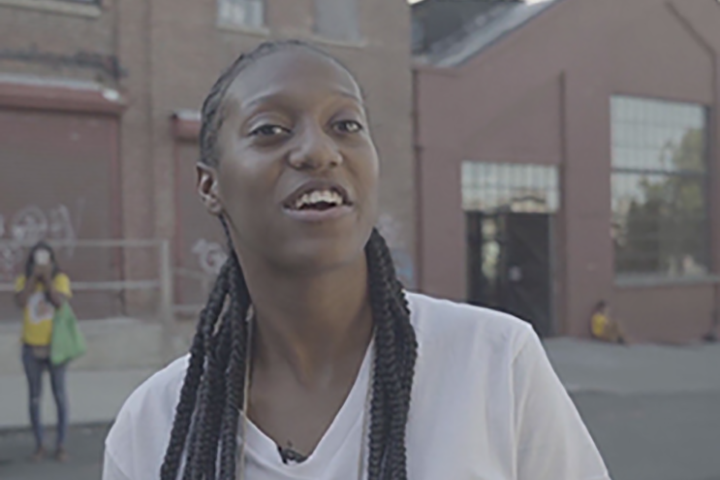 "I think the most important thing for young people to know about environmental activism is why you're doing it…It keeps you motivated and gives you a reason to not give up."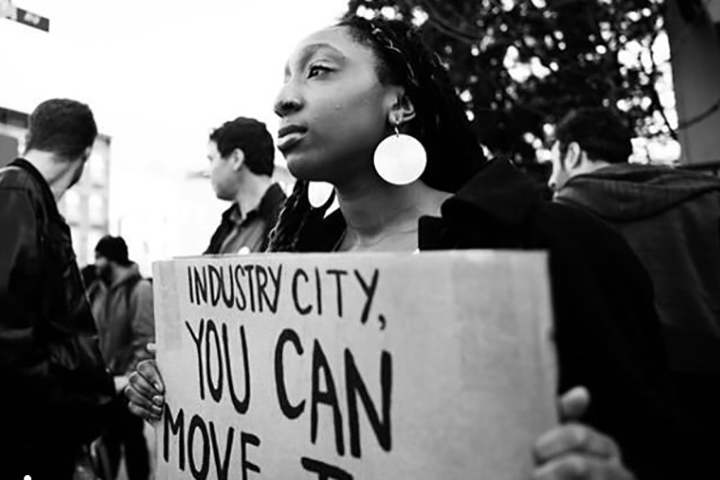 "The most important thing to know about getting involved in Climate Justice is that the movement is rooted in inclusion." – Chelsea Turner, UPROSE
Hery Zayas, IDEBAJO
"When we fight and denounce injustices it's not just for the future of those of us out in the streets giving it our all, it's also a fight on behalf of those that can't come out, and when those folks don't have a voice, we have to speak out for them."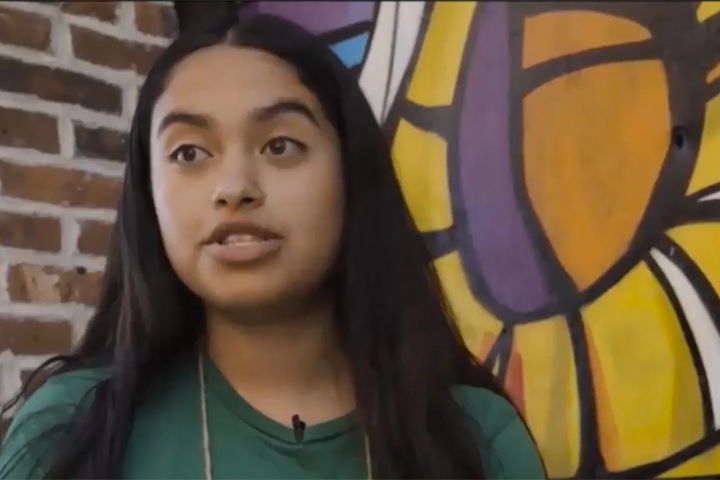 It's normal to feel sad, stressed, confused, scared or angry during a crisis. Talking to people you trust can help.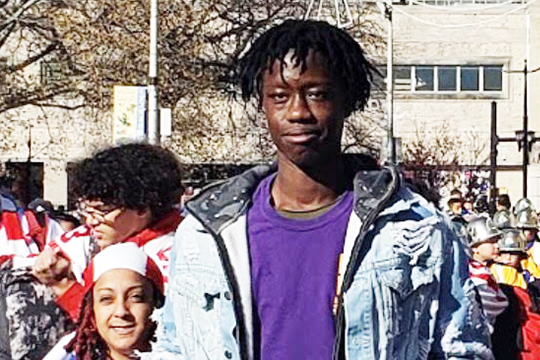 Read the Youth Spotlight
interview with Nyheim Carter of
CJA member group Ironbound Community Corporation (ICC) in New Jersey.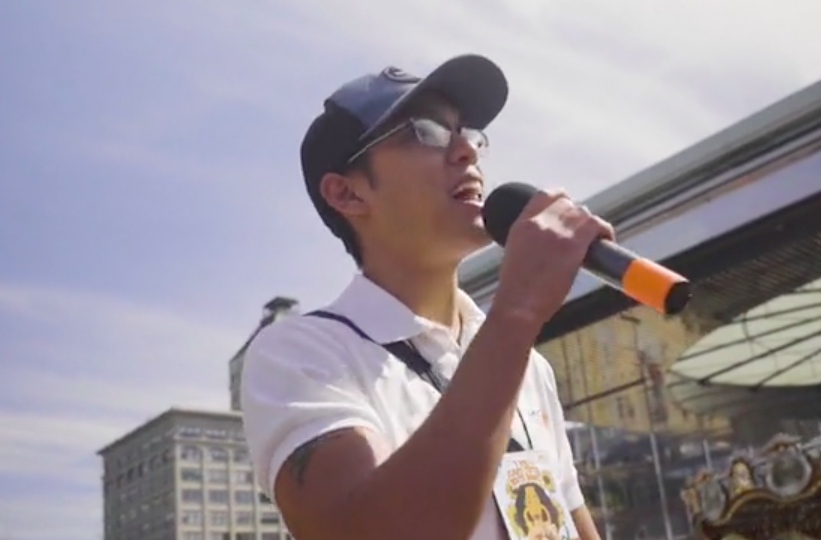 "The most important thing for you to know about environmental activism is that if you don't fight today, you may not have the tomorrow that you dreamed about."
Featured Frontline Youth
These youth are a force in the Climate Justice movement, moving a Just Transition to a Regenerative Economy. All the while fighting against the culprits of climate destruction in their communities, and winning. Join us!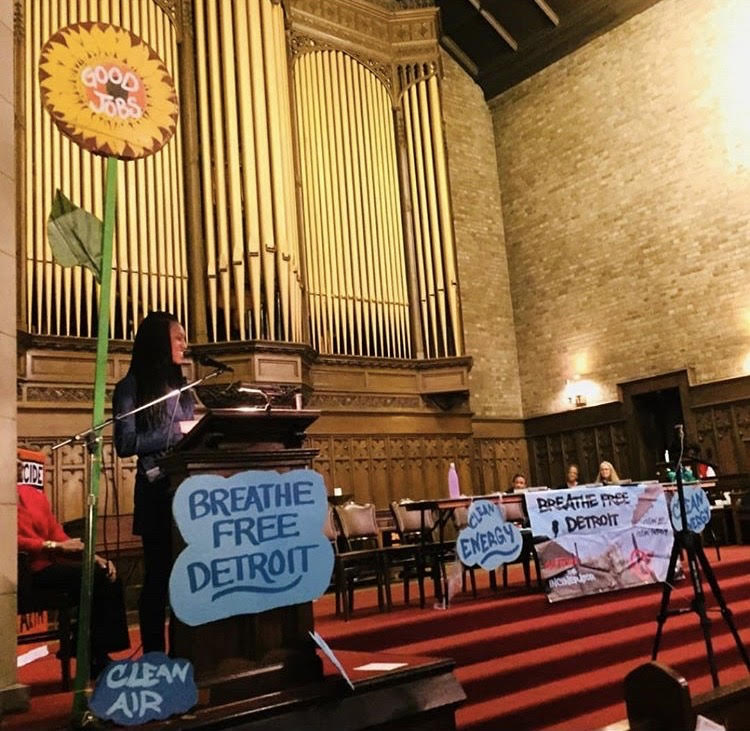 Aqelah Amani Amatullah Miyzaan
EMEAC, Detroit, Michigan
My name is Aqelah Miyzaan. I am 18. I am the oldest if 8 children. I was born and raised in detroit but I believe it is my duty to change the world. I also believe it is my duty to be a positive Influence on society. I didn't Always have a voice so I fought for it. Now that I have it , I will never stop using it for what's right.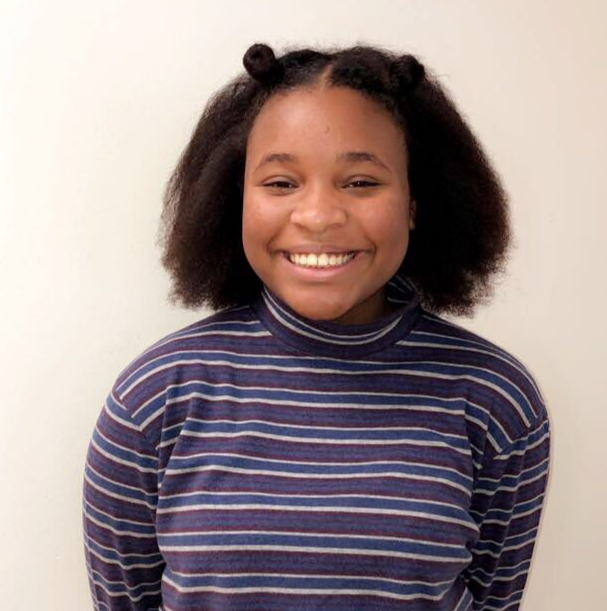 Asli Maat Mwaafrika
Kheprw Institute, Indianapolis, Indiana
Asli Mwaafrika is a senior at Shortridge High School and one of interns at the Kheprw Institute. The Kheprw Institute is a non-for profit, youth ran, community organization that focuses on community empowerment through self mastery. Kheprw is made up of many different initiatives. Asli works in the Marketing department of the center. She contributes to a monthly youth newsletter, and is one of the youth involved in the collaborative work of the CJA (Climate Justice Alliance) along with facilitating community forums. For over 6 years, Asli, enjoys the work she does. She believes that making change in her community will lead to the change in communities on a global scale. 
Chelsea Turner
UPROSE, Brooklyn, New York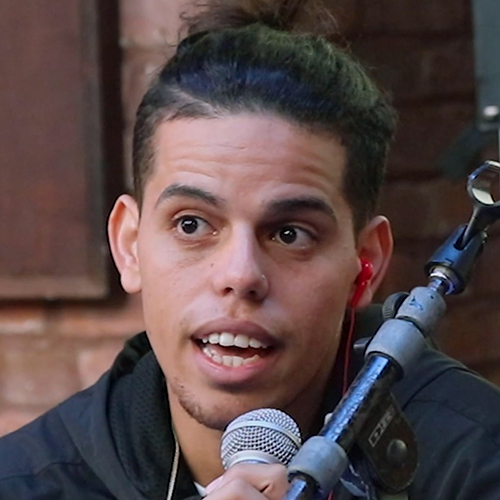 Hery Zayas
IDEBAJO, Salinas, Puerto Rico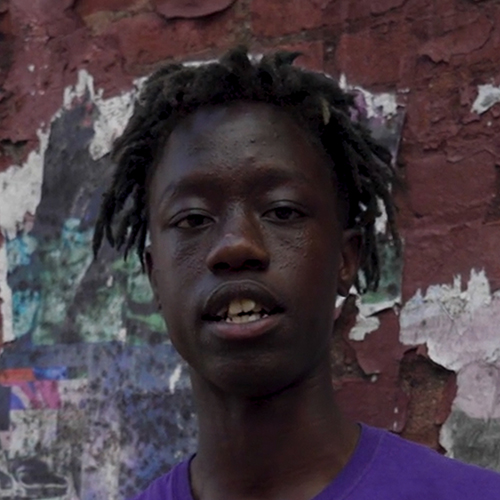 Nyheim Carter
Ironbound Community Corporation, Newark, New Jersey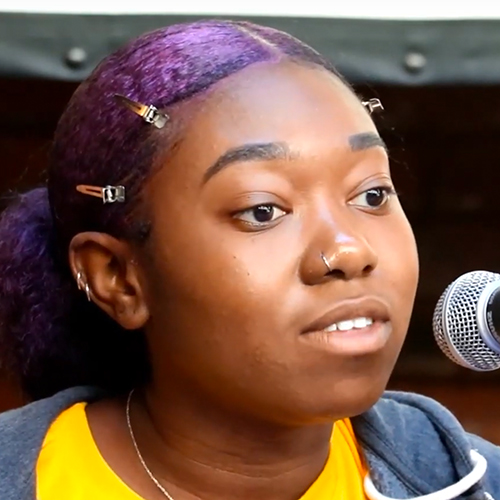 Nyeisha Mallett
UPROSE, Brooklyn, New York
Nyiesha Mallett is an artist and Climate Justice Youth leader. Nyiesha was born and raised in Brooklyn, New York and grew up in a Caribbean household. Her mother was born on the island of Grenada, so she understands the massive effects that climate change has on Caribbean countries of color like Puerto Rico and Grenada who contribute the least to climate change but experience the brunt of the crisis. Nyiesha joined UPROSE in 2015 at the age of 14 not knowing much about climate change but rose to leadership. In 2017, she spoke at the People's Climate March Rally. In 2019 Nyisha was a co-organizer of the Climate Justice Youth Summit.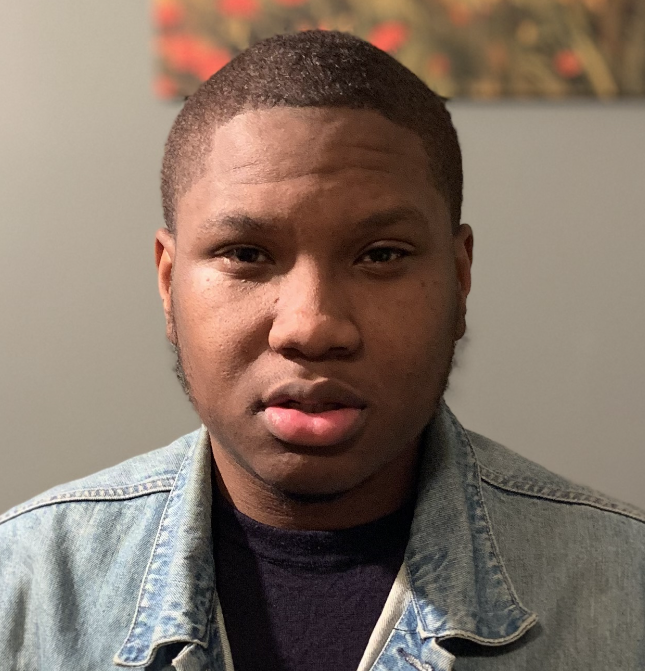 Nyseem Smith
Soil Generation, Philadelphia, Pennsylvania
Nyseem Smith is a community organizer based out of north-central Philadelphia, Pennsylvania, but the reach of his work spans the city and encompasses the world and its issues.  Passionate about youth development around black and brown young people, his works have been focused on community supporting one another from within their communities. Having begun organizing in 2008, Nyseem has gained firsthand knowledge and experience around organizing and advocacy through projects and travels that have taken him far while maintaining his focus on youth. He acknowledges that is the greatest role yet is that of an older brother and son. While he can take the best of skills passed down by his parents and grandparents, he can apply them not just to his work but is able to give back to his family and be impactful and caring at the same time.  Being an animal lover and a doggy dad to a rescue pet named North, also allows him to see the transformations possible through love and caring which enhances his role as organizer and advocate.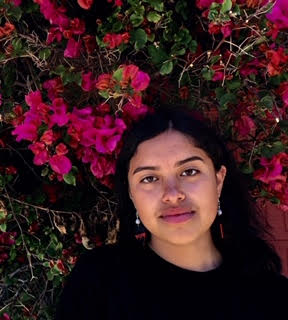 Mariana Rodriguez
PODER, San Francisco, California
I'm Mariana Rodriguez, I am a senior in high school and I've been with PODER working for environmental justice and economic justice with addressing things like gentrification and finding climate solutions to help the low income community of San Francisco.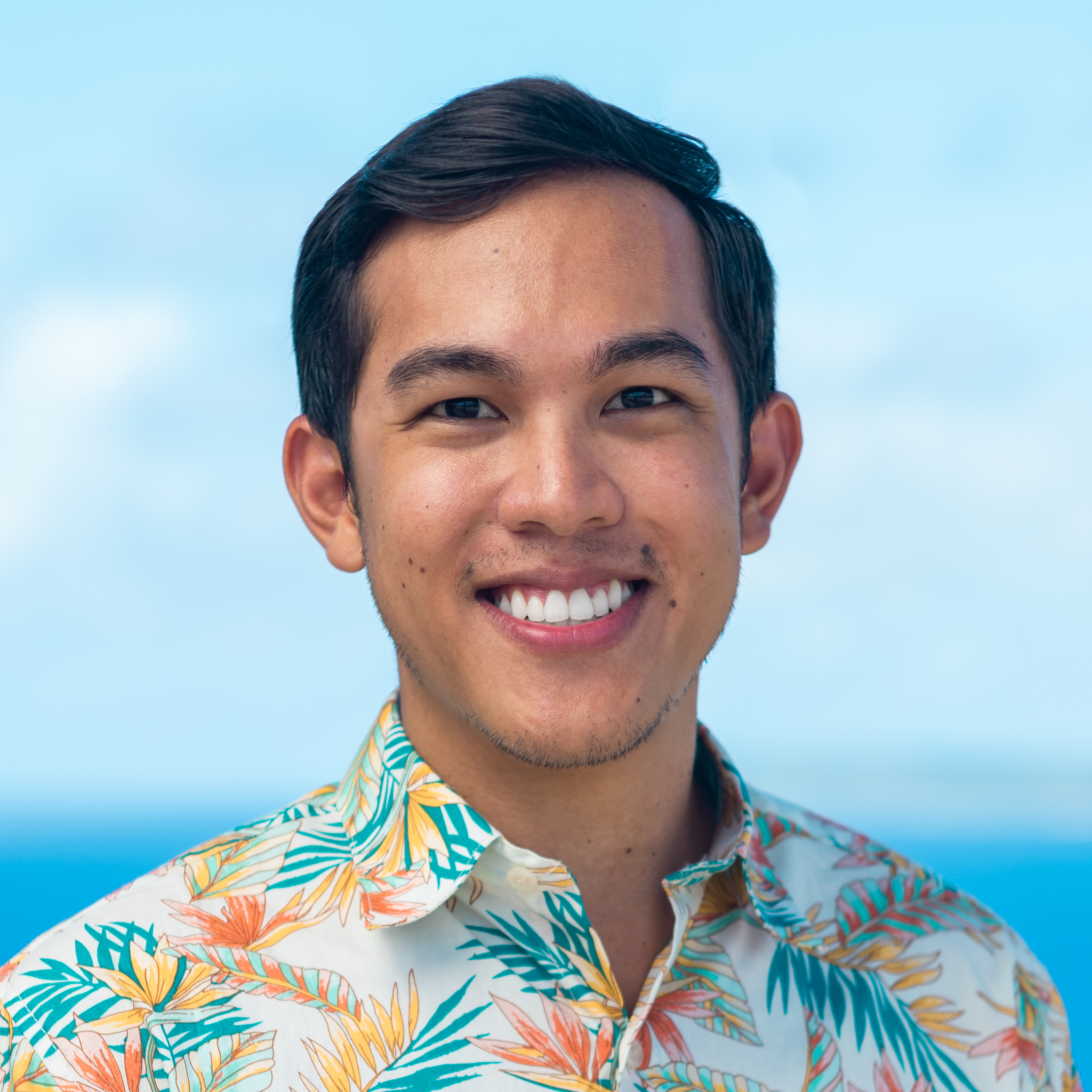 Phillip Cruz
Micronesia Climate Change Alliance, Tamuning, Guam
Phillip Cruz is a 29-year-old member of the Micronesia Climate Change Alliance on the island of Guam. Since he graduated with his Bachelor's in Business Administration in 2012, he has been the Sustainability Coordinator for the University of Guam Center for Island Sustainability providing outreach and education to various audiences on topics such as energy literacy, waste management, and coral reef conservation. His passion for advancing the sustainability of the environment motivates him to continue advocating for climate justice and environmental stewardship in Guam. His favorite memory of 2019 was representing his island home at the Climate Justice Youth Summit in Brooklyn, NY in September. Phillip believes that if communities come together and fight for what is right for themselves and for future generations, then change could happen.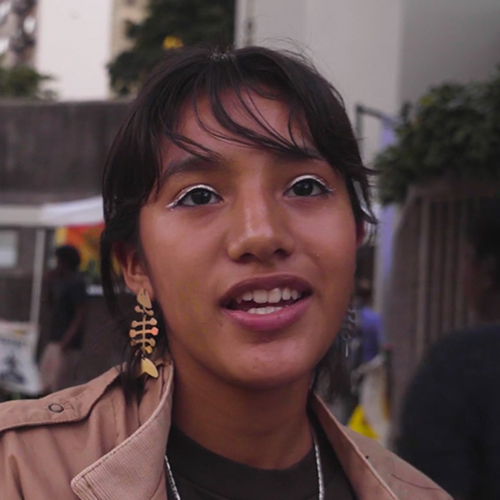 Selene Garcia
Southwest Workers Union, San Antonio, Texas
Selene Garcia is part of the CJA member group Southwest Workers Union (SWU) in San Antonio, Texas. As an organization of low-income, working class families and youth, SWU unites in one collective struggle for self-governance based on dignity, respect, justice and liberation. SWU organizes its grassroots members through de-colonization, emancipatory education, leadership development and direct action for worker rights, environmental justice, and systemic change.
The Southwest Workers Union envisions all inclusive sustainable healthy communities rooted in dignity, justice and respect for self-determination, social-economic well-being autonomy and pachamama.
Participating CJA Members
Support the Alliance
Help us direct money and resources
to frontline communities
Grow With Us
Be part of the community by signing
up to our mailing list