Transformative Voices on the Ground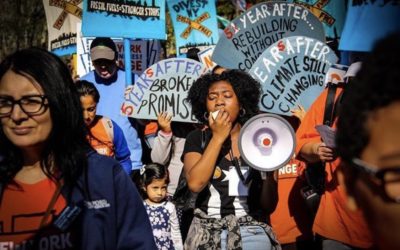 "We are seeing that no one else is going to fight for youth of color like youth of color. We don't need people to speak on behalf of us when we can speak for ourselves". Meet Nyiesha Mallet, a youth activist at UPROSE in Brooklyn, NY, Brooklyn's oldest Latinx led...
read more
The CJA blog is open to all alliance members with a story to share.
Contact us directly at Media@ClimateJusticeAlliance.org to contribute to the CJA blog!

Support the Alliance
Help us direct money and resources
to frontline communities
Grow With Us
Be part of the community by signing
up to our mailing list