at Climate Justice Alliance
Work with Climate Justice Alliance
Our translocal organizing strategy and mobilizing capacity is building a Just Transition away from extractive systems of production, consumption and political oppression, and towards resilient, regenerative and equitable economies.
In order to create solutions and continue the work we do, we need a talented and diverse staff. Review our current job opportunities below and apply to work with an alliance that brings together urban and rural frontline communities, organizations and supporting networks in the climate justice movement.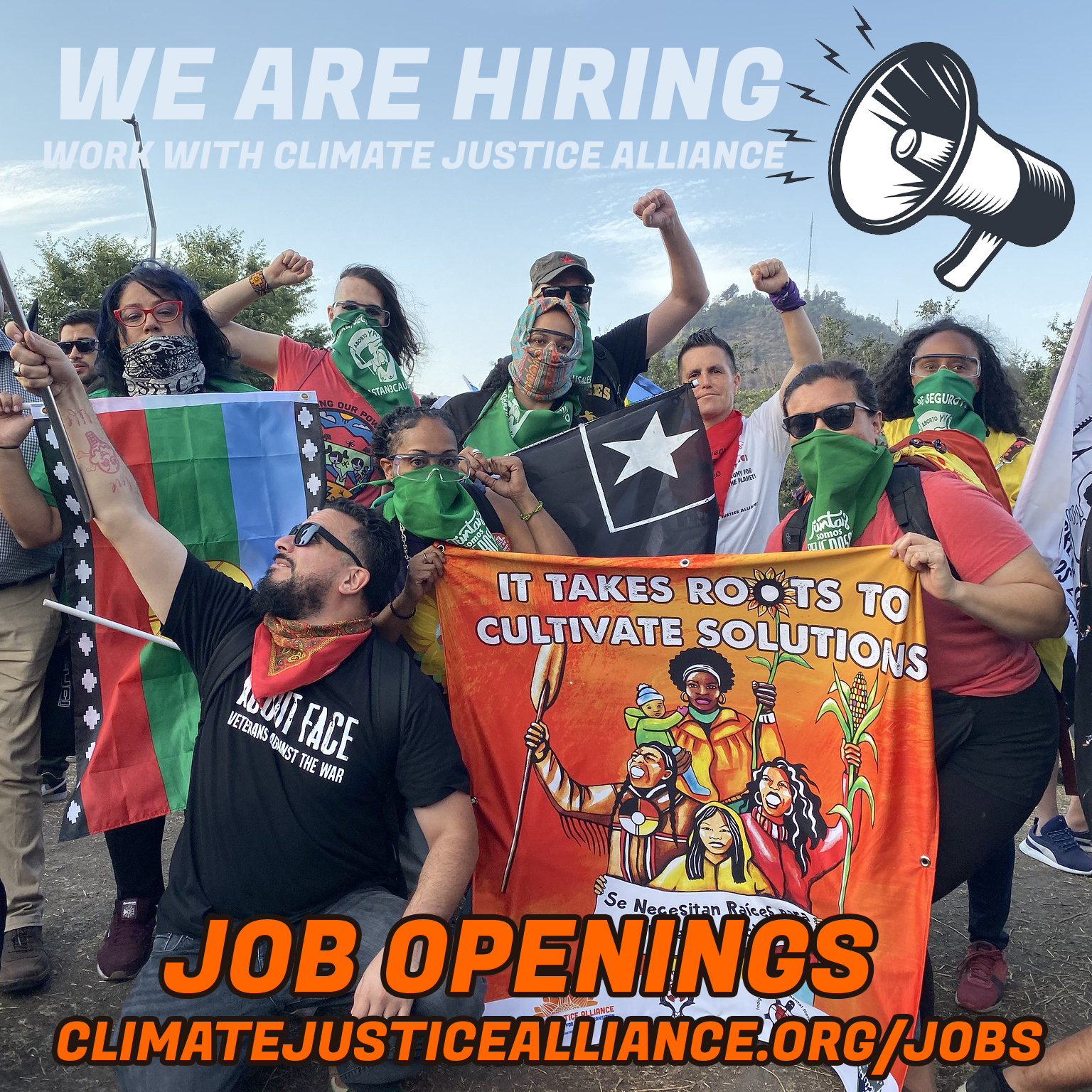 The Black Membership Organizer is responsible for supporting and expanding the capacity of the Climate Justice Alliance Black Caucus by working in collaboration with CJA's Black membership and Black Caucus leadership to manage priorities and develop a long term strategy for organizing. The Black Caucus Organizer will work as part of the CJA Eco-Political team, and will report to the Organizing Director.