Building our Power by Changing the Rules
Centering Frontline Solutions
CJA's policy work is guided by our more than 70 climate justice, frontline and supporting organizations engaged in local, state and national work on a wide range of issues from Racial Justice, Energy Democracy, Food Sovereignty, Zero Waste, the THRIVE Agenda, Just Recovery Work and more. Our 6 meta strategies guide our vision for a Just Transition to a Regenerative Economy.
When it comes to policy work, those closest to the problems have the most innovative solutions, and are the experts on the issues affecting their lives. We are changing the way governance works by building Our Power and pathways to solutions that work for frontline communities and workers, while pushing back against false solutions to climate change.
Policy Highlights
Every month CJA members engage in policy advocacy via a wide number of channels. Whether through sign-on letters, press releases, bill endorsements, or direct congressional engagement, we strive to fight the false solutions in policy and advocate for a Just Transition.
April 2021
Bills/Resolutions Endorsed:
Sign-On Letters
Press Releases
March 2021
Bills/Resolutions Endorsed:
THRIVE Act

– a transformational economic recovery package that puts over 15 million people to work in family-sustaining, union jobs across the economy — from clean energy to care work to manufacturing — to cut climate pollution in half by2030 and advance gender, environmental, Indigenous, economic, and racial justice, with particular attention to Black and Indigenous people.
Rep. Jamaal Bowman (NY)

–

H.Res.180 Care Economy Resolution

– The resolution calls for far-reaching public investments to build that missing, holistic infrastructure, to guarantee the care people need at all stages of life, and to treat caregivers and care workers with the dignity they deserve.
Sign-On Letters:
National Domestic Workers Alliance + Service Employees International Union –

Letter to President Biden

in support of the Care Economy and plan to create over one million high quality jobs by investing $450 billion in Medicaid home and community based services (HCBS).
Press Releases
February 2021
Rep. Earl Blumenauer (OR), Rep. Alexandria Ocasio-Cortez (NY), and Sen. Bernie Sanders (VT) –

 

H.R.794/ S.938 Climate Emergency Act

– directs the president of the United States to declare a national climate emergency and mobilize every resource at the country's disposal to halt, reverse, mitigate, and prepare for the consequences of this climate crisis.
January 2021
Rep. Cori Bush (MO) and Sen. Ed Markey (MA) –

H.R. 516/S.101 Environmental Justice Mapping and Data Collection Act

– An interagency environmental justice mapping committee, led by the Environmental Protection Agency, will be formed to identify criteria, find data gaps, create a data repository, and work with communities to create an interactive mapping tool based on cumulative impacts to locate environmental justice communities.
Fact Sheets, Model Policies & Other Resources
Use these tools to educate yourself and your community, and to advance your local, state, federal and tribal efforts toward a Regenerative Economy.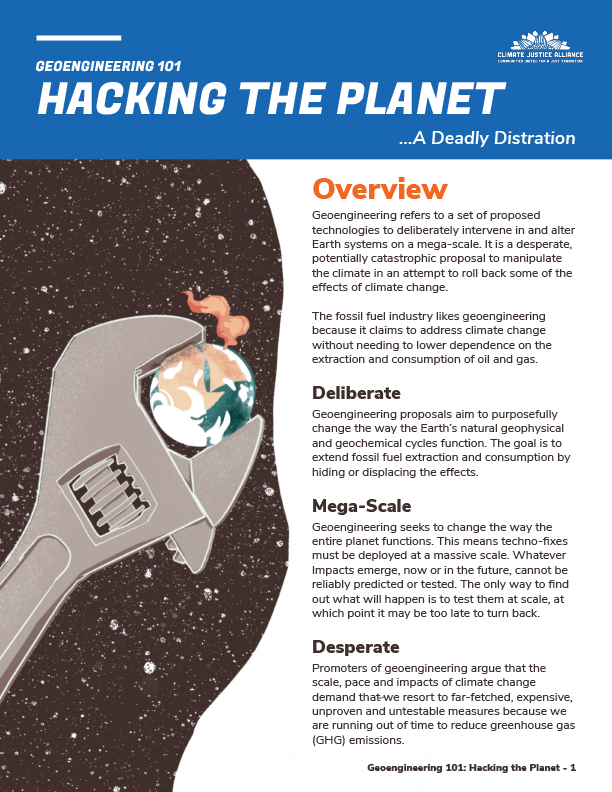 Support the Alliance
Help us direct money and resources
to frontline communities
Grow With Us
Be part of the community by signing
up to our mailing list