Building Towards Black Liberation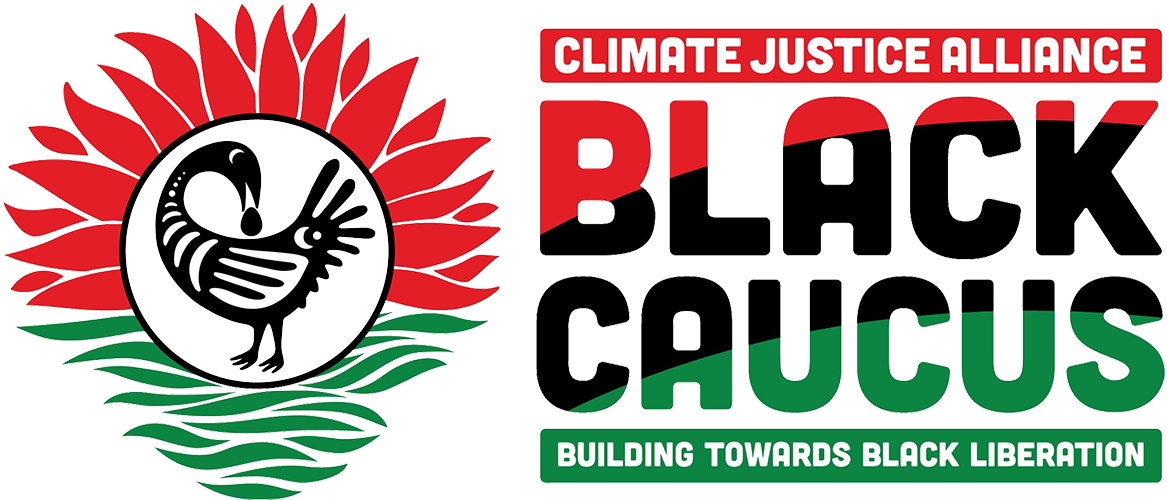 Black communities have been at the forefront of the movements for environmental and climate justice since their inception. This is no surprise given we have been impacted by extractive economies and polluting industries for centuries through land grabs, displacement, climate disasters, contaminated water, soil, air, and more. Through it all, Black people have always created pathways towards freedom and liberation for themselves and their communities. The formation of CJA's Black Caucus arose out of a need to authentically engage frontline Black communities and hold spaces for and center Black leadership within the climate justice movement. Black and Afro Diasporic members within the Climate Justice Alliance created the Black Caucus as a vehicle through which to develop a long-term plan to build power, heal and strengthen movement relationships in a collaborative way, and organize for Black liberation and Black self-determination – this includes addressing environmental racism in all its forms.
For the past 19months, CJA's Black Caucus worked on a film to tell the stories of Black frontline communities fighting against polluters, cultivating food sovereignty & leading on solutions.

"Grasping at the Roots" premiered @ the historic MadameWalker Theater in Indianapolis.🧵 pic.twitter.com/kbKIVINgjR

— Climate Justice Alliance (CJA) 🌻 (@CJAOurPower) September 14, 2023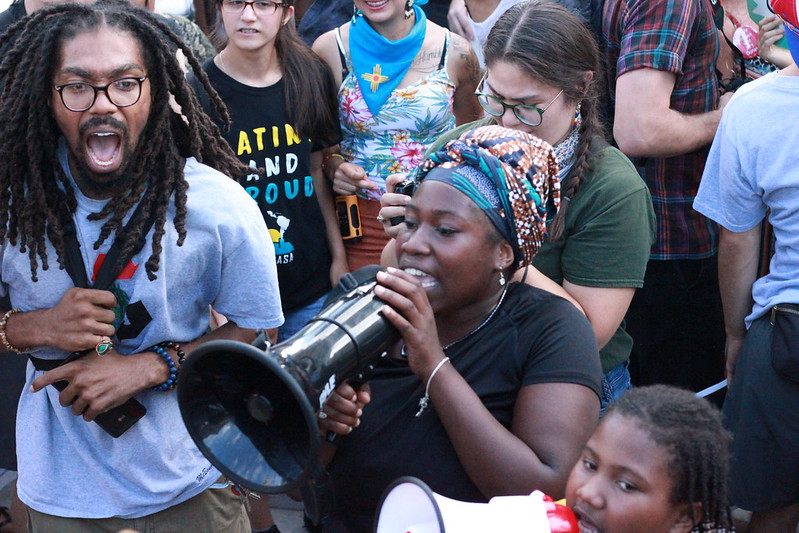 Narrative Power
The story of Black people in the environmental justice movement is rooted in the civil rights movement and the fight for racial justice. The Black environmental justice movement helped birth the climate justice movement of today.The Black Caucus is working to archive and tell these stories. Building narrative power through the collection of written, oral, song, and visual historical preservation centering our collective memory.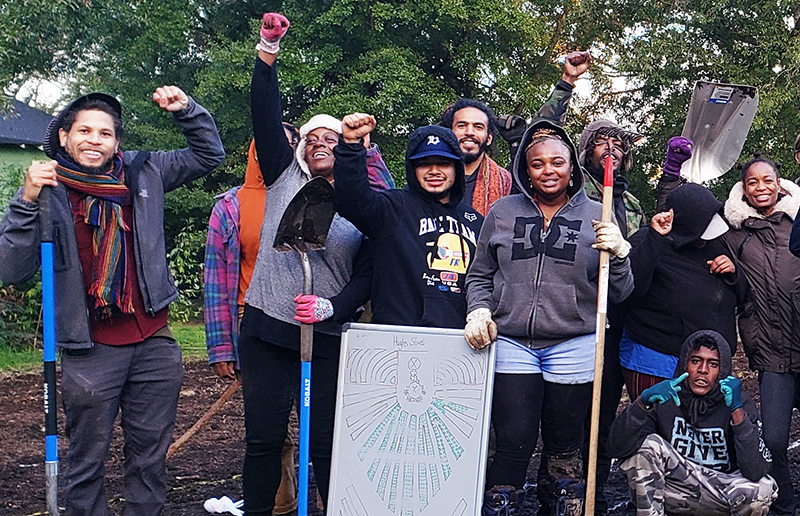 Translocal Organizing
A majority of Black Caucus members engage in local grassroots organizing efforts. Shifting the landscape in regional areas that have been historically harmed by environmental and climate injustice is central to our work. The Black Caucus is a hub for regional network building and engages in national CJA working groups on areas such as

just recovery

,

food sovereignty

,

energy democracy

, federal

policy

and more.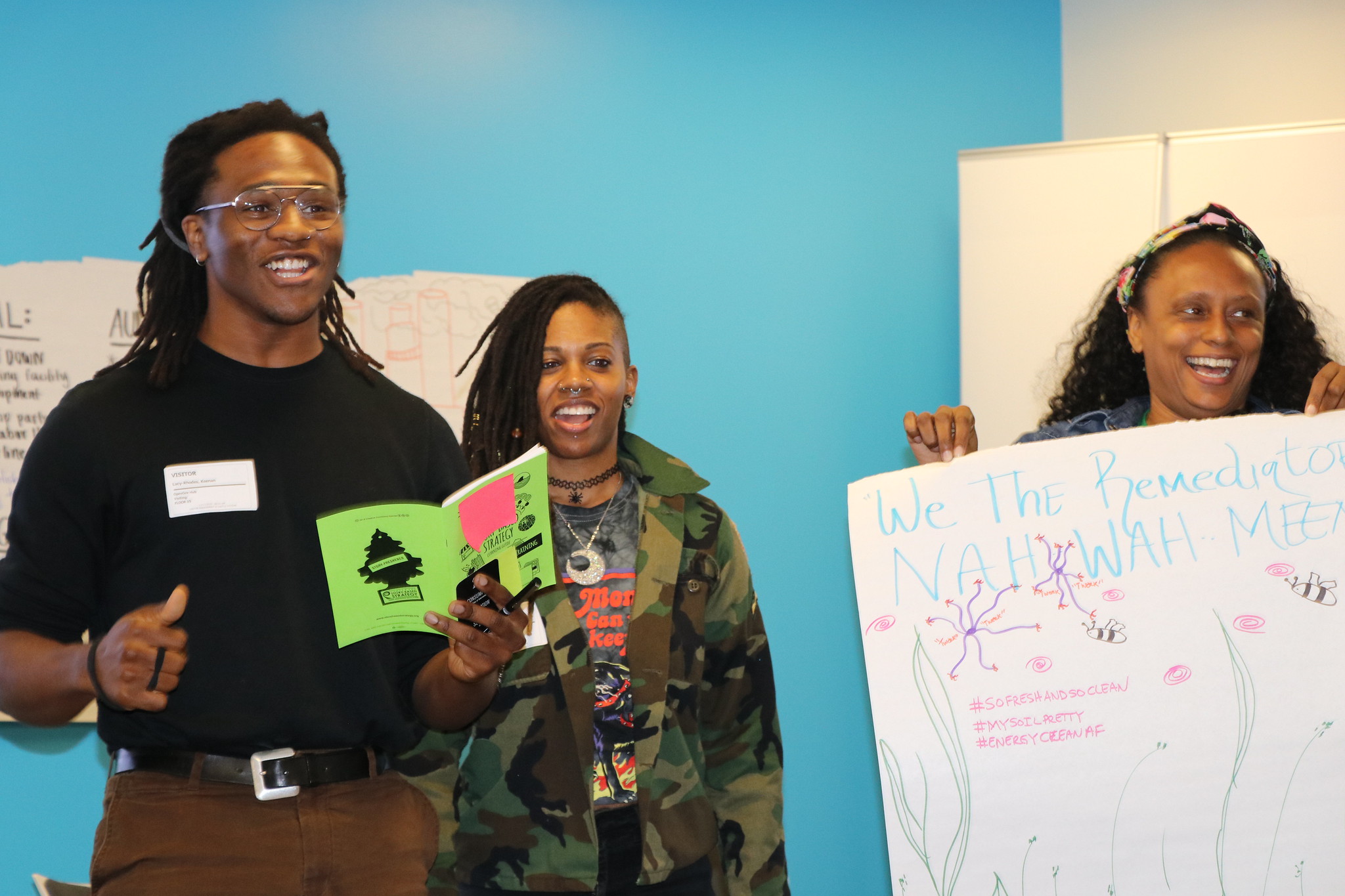 A Peoples' Teach-In
The Black Caucus is a people oriented movement body seeking to deepen and expand capacity among frontline communities within the African diaspora. No matter the circumstances of any individual we are all impacted by climate change and the current climate crisis. In this light, the Black Caucus is working to develop a Climate Justice Peoples' Teach-In geared towards Black communities and designed to spark the next generation of Black climate and environmental justice leaders.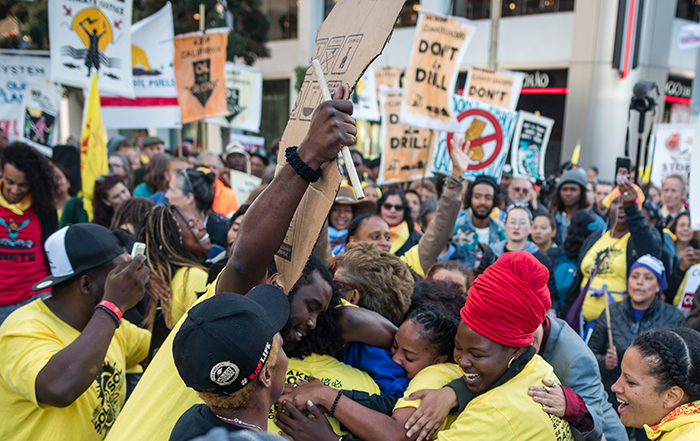 Building the Bigger We
Monthly Black Caucus convenings allow opportunities to develop deeper relationships and trust among our member organizations, individuals, and other environmental justice formations such as the

Red, Black, and Green New Deal

and It Takes Roots Black Caucus. In collaboration with partners, CJA's Black Caucus strategizes within the movement space to foster collective agency across grassroot communities for policy change, narrative shifts, and real solutions to the climate crisis that leave no one behind.
Ten Prong Vision for Black Communities in Environmental Justice Movement
Black communities will have sovereign decision-making and self-determination in our lives, health and environmental outcomes. 
Black communities will center healing, patience, and care on personal and interpersonal levels.
Black communities will clearly define and fight for liberation.
Black communities will control our narrative and center joy. 
Black communities will radically transform to meet our needs. 
Black communities will value and center our sacred and ancestral connection with the earth, fire, air, and water.
Black communities will deepen our trust, security, and relationships to bolster our collective strength.
Black communities will center our values of love, empathy, curiosity, and courage. 
Black communities will create and sustain businesses that serve and protect the environment.
Black communities will respect everyone and how they identify, bringing our whole selves into spaces.
Our Climate Justice Black Caucus: A History
We as Black people in the diaspora assert that there is no such thing as climate justice without environmental justice, for it is the cruel and exploitative treatment of our communities' land, air, water, soil, and people that has given rise to the climate crisis and we are the ones who bear the brunt of the burden.

The Memphis, Tennessee Sanitation Workers fight was one of the first documented incidents where African-Americans led a national and broad coalition for safe working conditions and equitable wages for African American workers.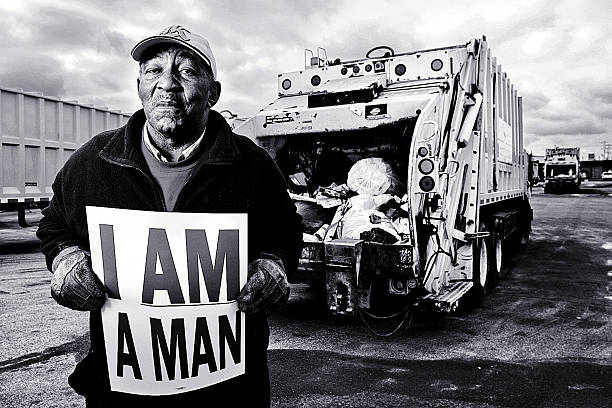 Residents of the predominantly Black Warren County, North Carolina began protesting the construction of a chemical-waste landfill near Afton where the state planned to bury 400,000 cubic yards of PCB tainted soil. PCB stands for polychlorinated biphenyls which are highly toxic industrial compounds.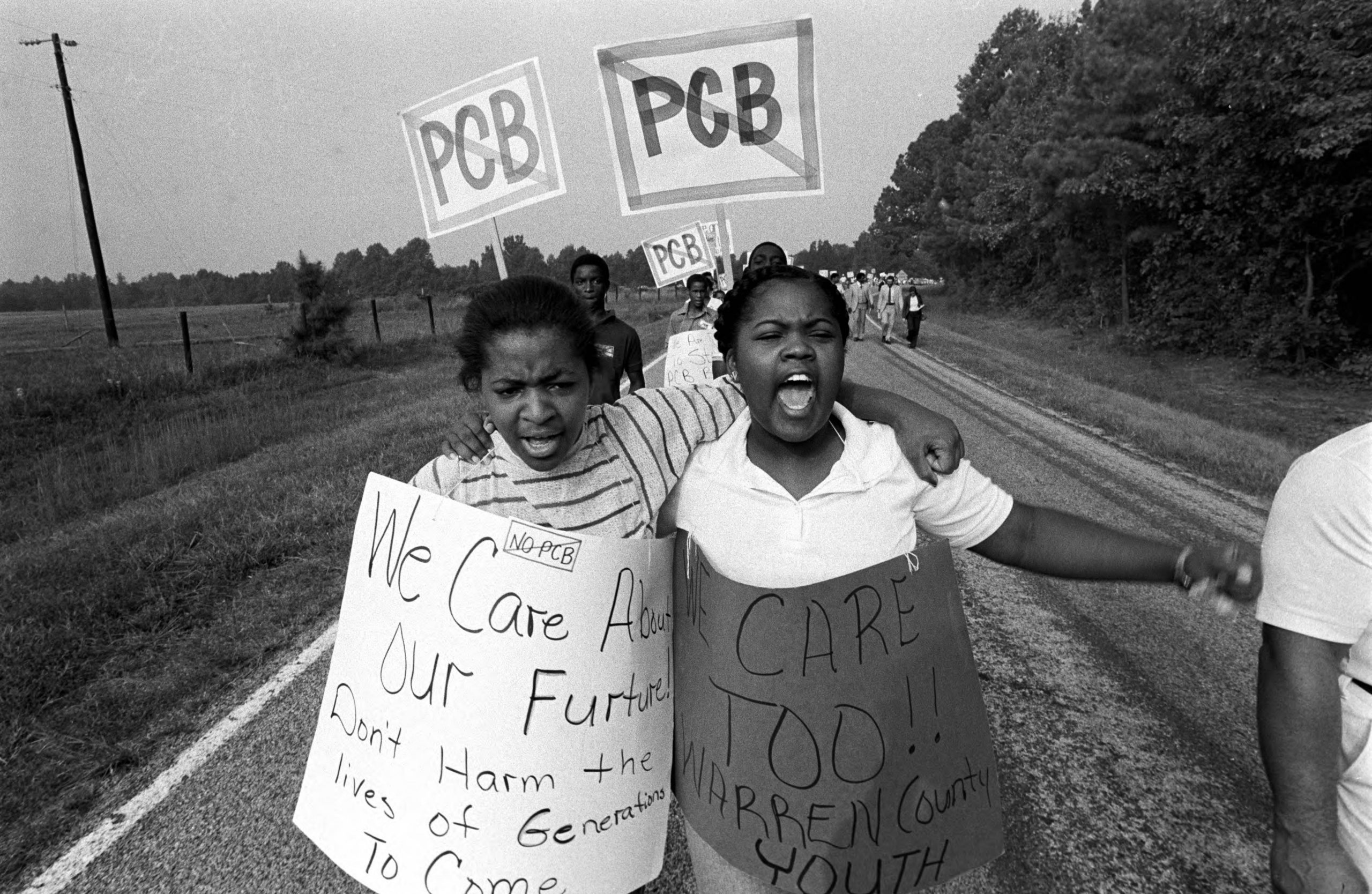 McCastle v. Rollins Environmental Services' lawsuit ruled that individuals living in communities enduring environmental harm could sue corporations as a class. The area where the lawsuit was focused was in St. Gabriel, Louisiana commonly referred to as "cancer-alley" where Jacobs Drive was home to fifteen cancer victims in a two-block stretch. Half a mile away, there were seven cancer victims living on one block. In fact, the eighty-five-mile stretch of the Mississippi River running from Baton Rouge to New Orleans is known as the Petrochemical Corridor and harbors 135 plants near predominantly Black neighborhoods.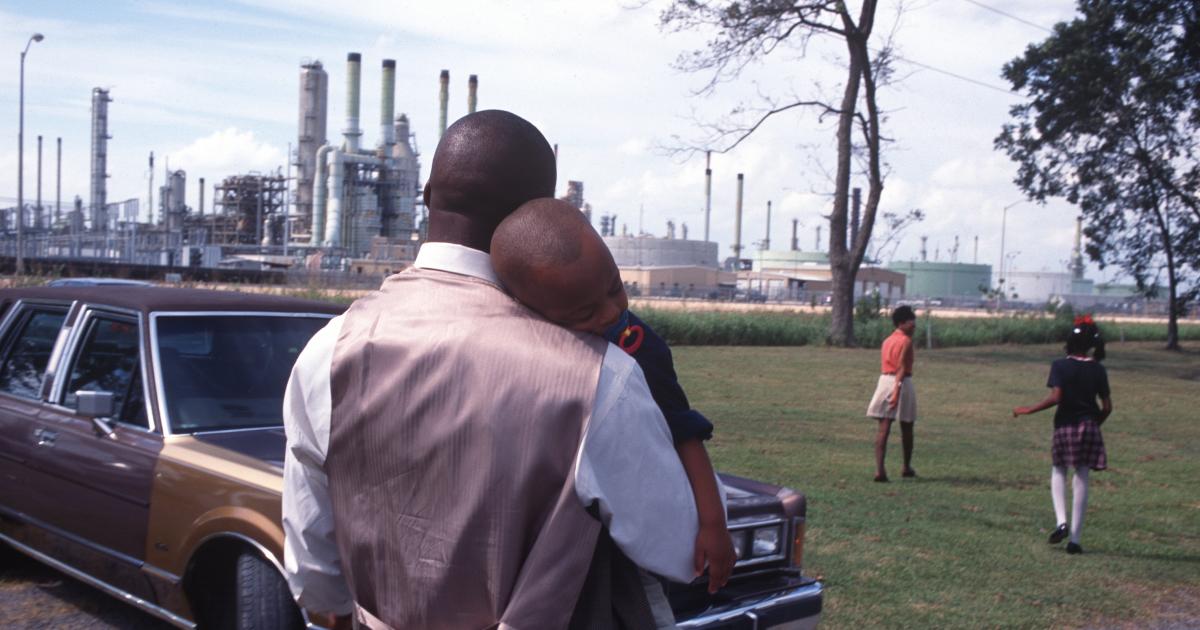 The People of Color Environmental Leadership Summit brings together 1,100+ Black, Indigenous, LatinX, Asian Pacific Islander, and other People of Color to declare Principles of Environmental Justice and expand the mainstream concept of the environment to mean more than the natural landscape but where people live, work, play, and pray.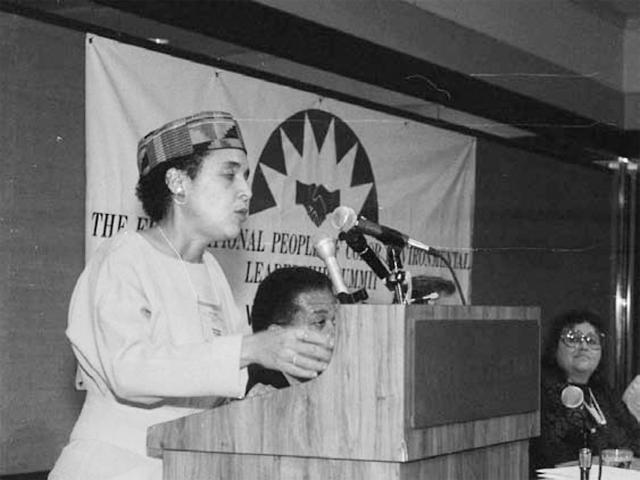 Decades of air pollution contributes to hotter weather, sea-level rise, and powerful hurricanes such as Hurricane Katrina that ripped through the southern United States. Systemic neglect of the levies leads to massive flooding of homes, playgrounds, and businesses in the predominantly Black city, New Orleans.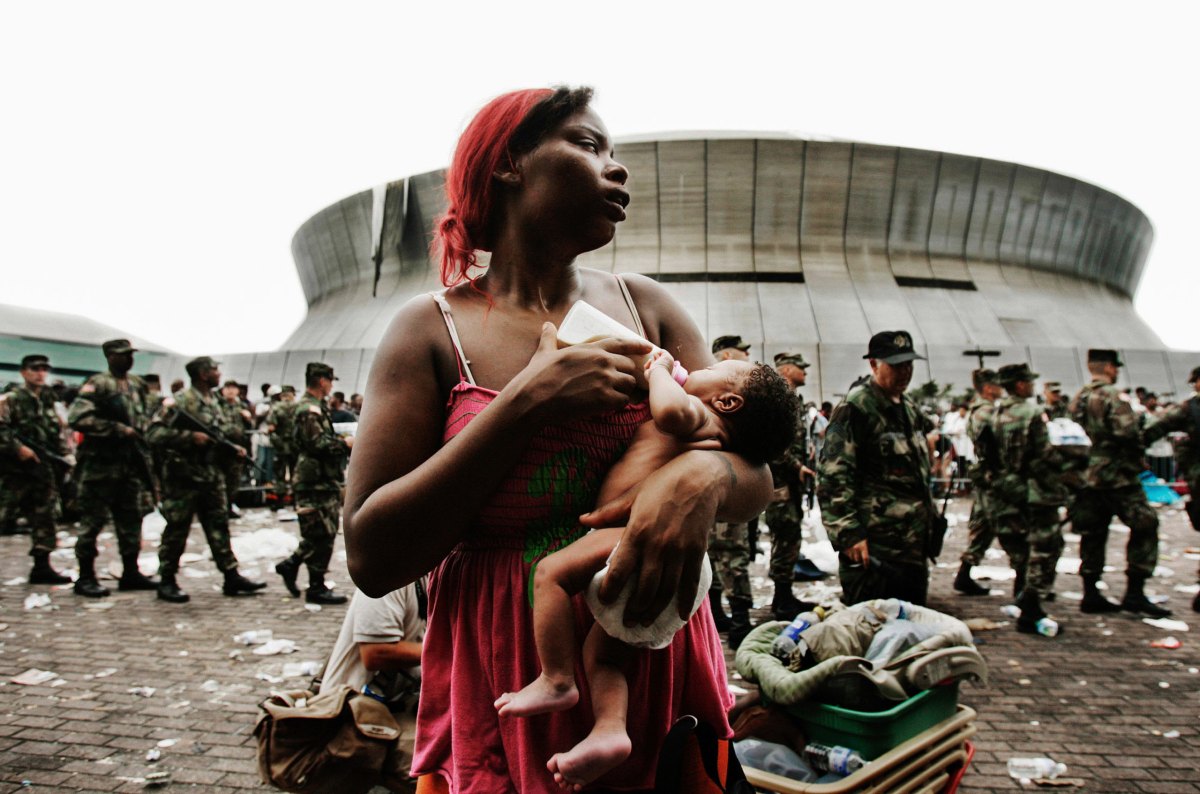 During the Our Power National Convening, co-hosted by the Our Power Richmond Coalition and Climate Justice Alliance, the idea for the formation of a Black Caucus arises in order to engage Black communities and center Black leadership within the climate justice movement.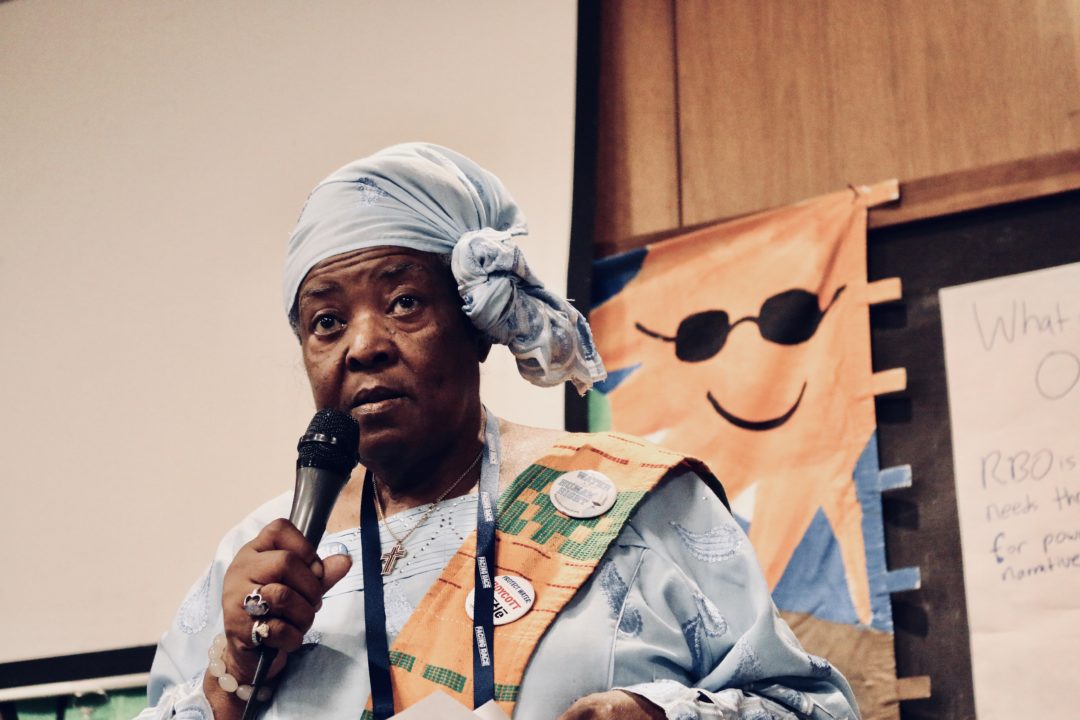 Black Caucus National Convening is held and Denise Abdul-Rahman of the NAACP and Eric Harrison from Gulf Coast Center for Law and Policy are elected to serve as Black Caucus representatives on the CJA steering committee, solidifying formal leadership positions within CJA.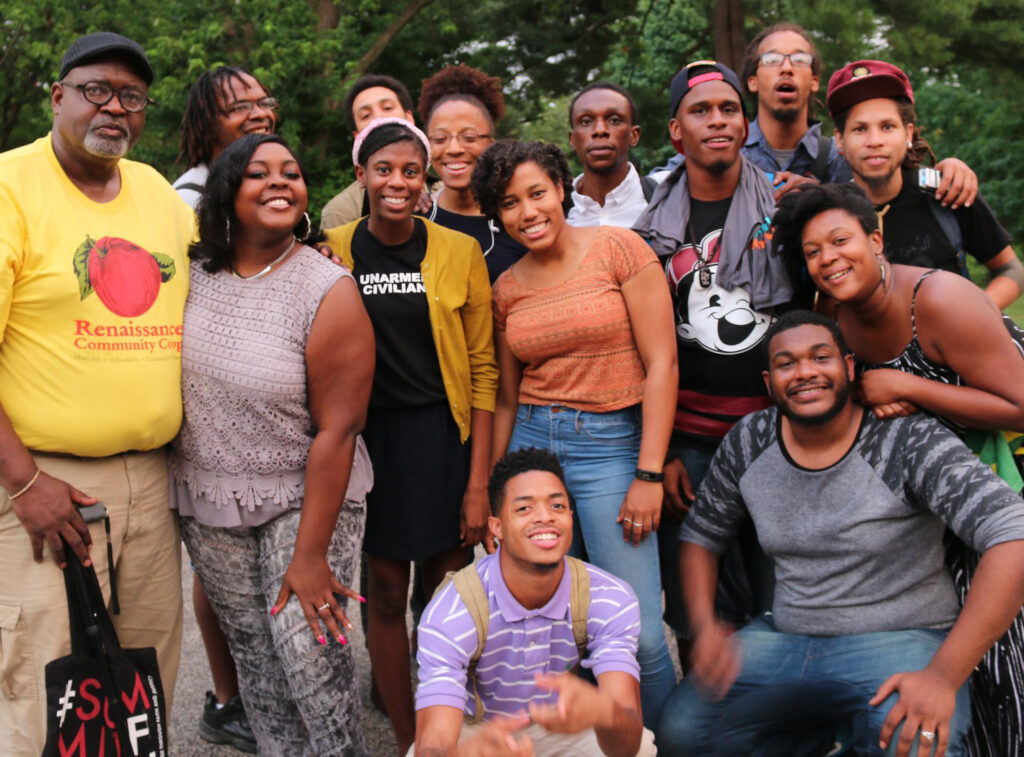 Black 2 Just Transition Convening is co-hosted by East Michigan Environmental Action Coalition (EMEAC) and CJA to bring together 80 members of CJA's Black Caucus and Black members of the It Takes Roots Alliances as a vehicle through which to develop a long-term plan to build power, respond to political shifts, heal and strengthen movement relations across multiple frontline communities of color. From the convening the vision and goals of the Black Caucus solidify.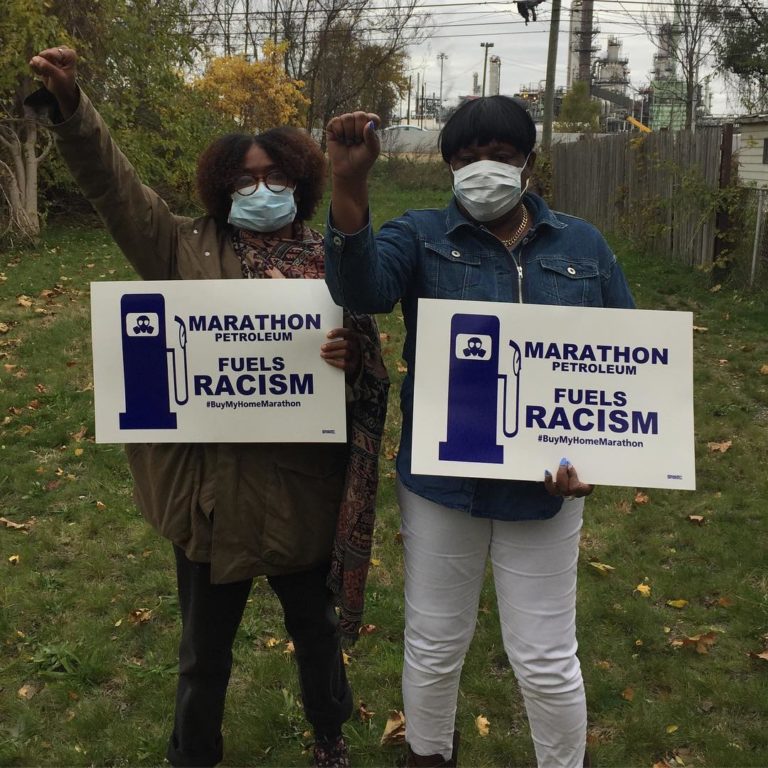 CJA Black Caucus Co-Chairs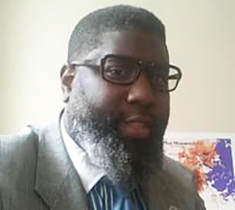 Dwaign Tyndal
Alternatives for Community & Environment
Dwaign has over twenty-eight years of professional experience in economic development, community and neighborhood development, youth development and workforce development. Throughout his professional experience, Dwaign has effectively led capable and diverse teams and has also been able to communicate complex public policies to various stakeholders to show how community-based partnerships can build stronger communities and empower residents and businesses to take active roles in their neighborhoods.
Alternatives for Community and Environment (ACE) builds the power of communities of color and low-income communities in Massachusetts to eradicate environmental racism and classism, create healthy, sustainable communities, and achieve environmental justice. ACE is a membership organization anchored in Roxbury, and from these strong roots, organizes residents and builds coalitions using an environmental justice framework to win significant concrete victories in Greater Boston and Massachusetts.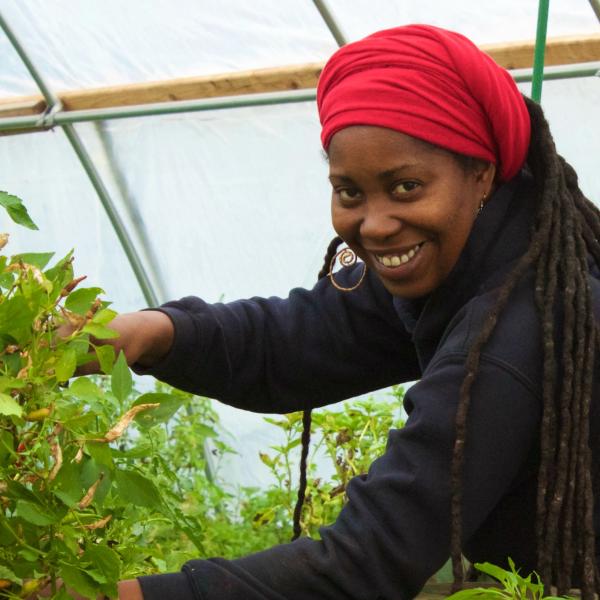 Kirtrina Baxter
Soil Generation/ Black Dirt Farm Collective
Kirtrina M. Baxter, M.A. is a dedicated mother, spiritual drummer, returning-generation farmer, food & land justice activist, community strategist and afroecologist. Kirtrina has spent the last twelve years facilitating growth and development of diverse individuals, groups, and organizations. As a systems thinker, her work largely focuses on supporting collective and group development of Black and Brown organizations and farmers to nurture the sustainable ecosystems that organically grow out of agrarian communities. In Philadelphia she co-organizes Soil Generation (SG) which is a women-led Black and Brown coalition of food justice activists that work within a racial and economic justice framework to help inform policy, provide community education and support growers in the city. She is a founding principle at 4DaSoil/AP3, a business support hub for Black and Brown folks in land and food and a member, educator and trainer of afroecology with Black Dirt Farm Collective in the Mid-Atlantic, she loves getting her hands dirty and meeting kindred spirits. Kirtrina is a board member of the Climate Justice Alliance, a mentor and friend to Black women in the EJ movement and land workers internationally. In 2008, she received her M.A. in Cultural Studies.
Leah Humphrey
KHEPRW Institute
Leah is an organizer with Indy10 Black Lives Matter Indianapolis, an Equity Fellow with the Kheprw Institute, and is also social media director for the Kheprw Institute. Leah is a student who plans to graduate with a degree in Philanthropy. Her goal is to help uplift and build her community. Leah has been with KI for one year and believes in their community empowerment model.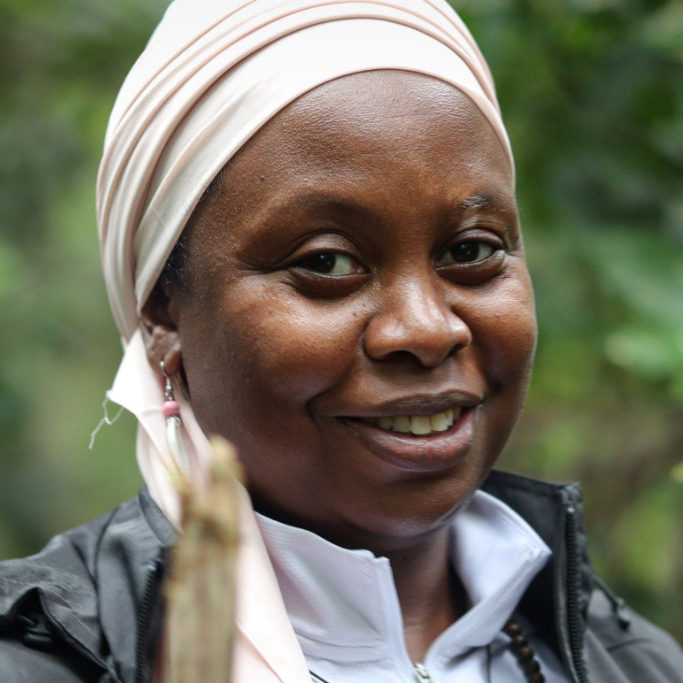 Melissa Miles
New Jersey Environmental Justice Alliance
Melissa Miles (she/her) is an Environmental and Climate Justice advocate who began her career in the field as a grassroots activist and community organizer while living in an Environmental Justice community in Newark, New Jersey. She holds an MA in Anthropology from The New School but maintains that her knowledge of EJ is rooted in her lived experience and her commitment to making sure that people at the frontlines are the protagonists in the struggle for their future. Melissa is a member of the Environmental Justice Advisory Council (EJAC) to the New Jersey Department of Environmental Protection where she serves as Co-Chair of the Air Committee. She also serves on the steering committee for the Coalition for Healthy Ports, a regional collaboration of groups and individuals concerned with diesel emissions from the freight industry. Nationally, she is on the Advisory Board of the Moving Forward Network and is part of the leadership team of the Climate Justice Alliance Black Caucus. Her international affiliations include the Global Alliance for Incinerator Alternatives. Recent recognition includes the Governor's Environmental Excellence Award, the 2021 Founders Award from the New Jersey League of Conservation Voters, and the Advocacy and Organizers Award from the Housing & Community Development Network of New Jersey for her role as a part of the coalition of advocates instrumental in the passing of New Jersey's landmark Environmental Justice Law in 2020. Melissa's vision is to support environmental and climate justice for communities that are rooted in place, where people can live, work, learn, and play in health and harmony. She currently serves as the Executive Director of New Jersey Environmental Justice Alliance, a statewide organization dedicated to serving New Jersey's low-income and Of Color communities overburdened by the impacts of pollution and climate change.
Participating CJA Members
Support the Alliance
Help us direct money and resources
to frontline communities
Grow With Us
Be part of the community by signing
up to our mailing list