"The most important thing to know about getting involved in Climate Justice is that the movement is rooted in inclusion."
Meet Chelsea Turner: a 19 year old Youth Organizer at UPROSE, Brooklyn's oldest Latino-led community organization that seeks to engage and preserve community in the Sunset Park Neighborhood through intersectional principles and cultural expression. Chelsea spoke to us about how youth can get involved in organizing, recovering from burnout, and more.
"I began doing Environmental Justice work when I was asked to do art for the Climate Justice Youth Summit in the Summer of 2018," said Chelsea. "From there, I was offered an internship for the summer with UPROSE, where I got a view firsthand of what it means to be an artist in the movement as we prepared for a direct action in the Puerto Rican Day Parade, shedding light on the thousands dead and continually affected by Hurricane Maria. The power in the visuals and the reactions reassured me that my space was just as needed as anyone else's in the movement."
Chelsea spoke to us about the exhaustion that youth organizers often face while working climate justice movements. "..a Just Transition is rooted in true Love and care for all, it can fuel you even in the face of disappointment and burn out."
In CJA's Frontline Youth: Fighting for Climate Justice Video, Chelsea talks about the effects of displacement on marginalized communities and how it's very much impacted by climate change. "Displacement innately threatens the cohesive nature of community and weakens the ability to be resilient, especially in communities of color," said Chelsea. Displacement is an issue that UPROSE organizes against continuously.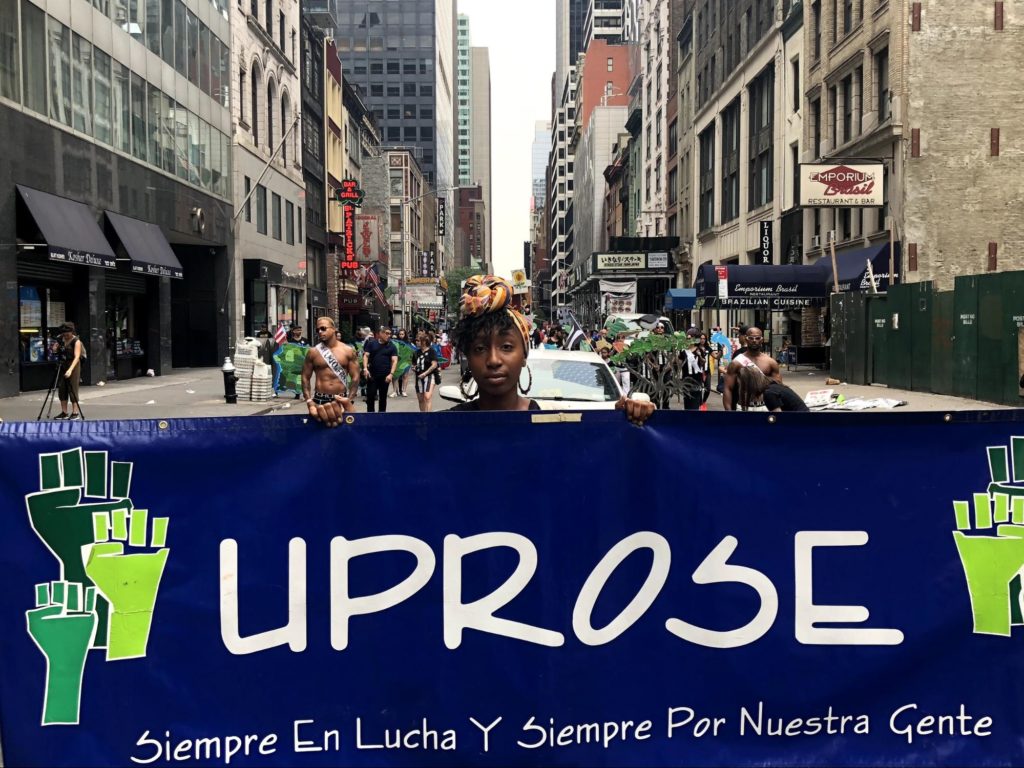 "The biggest source of power has been a collective community voice and an understanding of the Uniform Land Use Review Procedure (ULURP), which is the process that zoning applications has to go through to be passed and implemented. Being informed and being unified against the threat (of displacement), I feel are the most important organizing tools to have at your disposal."
Climate Justice Alliance is so grateful that we had the chance to speak with Chelsea and to learn more about her activism work and thoughtful experiences as an organizer. To see and hear more from Chelsea, take a look at our youth video.