Communities United for a Just Transition
Sign Up for Our Monthly Newsletter
Donate to Climate Justice Alliance
Stand with Those on the Frontlines of the Climate Crisis
At a time when traditional face to face organizing is not as possible as we would like, those hit first and worst by climate change–what we call Frontline communities–continue to build community solutions that are long-lasting and address the root causes of the climate crisis. This week, as many celebrate Earth Day, we honor those who have been building the new world we need while fighting the bad for more than 500 years. Join us!

Support Our Movement Artists and Cultural Workers
Coco Peila
G.O.L.D… (fka Coco Peila) is a Rap god.dess, Songwriter, and Producer dipped in Vocals, deeply engaged in activism, education, and liberation. She has worked with young people in the Bay Area for over 15 years facilitating creative writing workshops (Poetry, Songwriting, & Rap), and developing curriculum and programs.
Mollywop!
Mollywop! is a Detroit-based band led by Malik Yakini that plays hard-hitting original and classic funk, reggae, rock and more!
Maddy "MADlines" Clifford
Maddy "MADlines" Clifford is a creative powerhouse. With over a decade of experience as a rapper, poet, educator and intersectional feminist activist, she's mastered lyrical ceremonies within locked down facilities, on college campuses and even as far away as Uganda. Maddy was nominated for a Grammy for a collab with Alphabet Rockers, shot a stunning music video with Emmy-nominated director, Contessa Gayles and spit fire bars on the North Pole Show Season 2 anthem, "Flame Go," alongside Zion I and Donté Clark. Most recently Maddy has taken up digital creation, making funny, educational and artistic short-form video content on Reels and Tik Tok.
Nikki Hill
Creating a path outside of the norm and molding her own image has been a lifelong brand for singer, songwriter, and bandleader Nikki Hill, raised by a single mother and two older sisters in Durham, North Carolina. Having her first singing experiences in the church choir as a child and into her teens, curiosity eventually led Nikki to trade the pews for barstools, and her interests in music exploded in every direction, realizing it was a world with no boundaries. She felt oddly comfortable, finding a direct connection between the energy she saw at local shows, and the praise dancing, gospel shouting church services she experienced every week growing up.
In this unique way, Hill found her inspiration in pulling the different parts of her musical worlds together, taking the tones of the R&B, soul, and gospel that raised her at home, and blending with the expressions of blues, garage, rock n' roll, and roots that she soaked up on her own. Blending soulful, sensual and bold vocal tones with powerful chrome-plated riffs and swagger, her voice finds a home in it – a soul singing, bar rocking, roots revivalist, that writes with frank self-reflection at a dancing tempo.
Ahead of her album, Here's Nikki Hill, word was spreading from relentless touring and old-fashioned word of mouth. While that helped build a fan base, Nikki's style was also absorbed in an unexpected variety of ways amongst listeners and show-goers. With the lack of exposure for Black soul-rock singers/entertainers, Nikki found herself being misinterpreted. She became known in some circles just as much for confusing local audiences who initially assumed a different vibe based on her photo, as she did for leading an explosive, soulful, not-to-be-missed electric guitar-driven performance. Refusing to let the experience undo her path, Hill embraced the muse and jumped into the process of probing the vital role that Black women played in what became rock 'n' roll. As word spread, so did interest, allowing Hill opportunities to open for a range of artists like Dr. John, Aaron Neville, Los Lobos, to Eileen Jewel and Nelly, before any music was released. Nikki continued to develop her sound, learning with trial and error, a lot of road mileage, self-releasing albums, and carving out a place for herself, and hopefully a place for other people going through similar struggles.
Nikki's songwriting and passion for music of the 1950s and 1960s introduced more opportunities and recordings. Her song "Struttin'" contributed to Deke Dickerson and The Bo-Keys Soul Meets Country EP, produced by Scott Bomar in Memphis, TN. Nikki and her musical partner and husband Matt Hill also moved to New Orleans, LA, picking up influence in the Gulf Coast. The momentum continued through the release of her second album, Heavy Hearts Hard Fists, recorded at Fort Horton Studios in Wyldwood, TX. The acclaimed album was accompanied by a worldwide tour in the US, Europe, Australia, India and Morocco, and over 30 festivals, including Montreux Jazz Festival, Monterey Jazz Festival, and Byron Bay Blues Festival, receiving praise for uplifting the new songs with an erupting live performance. "Think Tina Turner front AC/DC and you'll have half of the picture. She's a machine…you've got no excuse if you miss seeing her… Nikki Hill is a revelation, her band masters of rocket-fueled bluesy swing, her voice the beacon which calls you home… a vocal powerhouse who don't mess around." (Rolling Stone). Hill's current touring band is Matt Hill (guitar), Laura Chavez (guitar), Nick Gaitan (bass), and Marty Dodson (drums).
On Nikki Hill's latest release, Feline Roots, Hill lets her soul rip on this new collection of songs. Nikki and her band take a muscular groove — that used to be called the devil's music, celebrating and wailing over love, transgressions, the hard times, and wild freedom — and inject it with timeless effect, giving Nikki a foundation on which to build.
It's her version of rock n' roll that can only come from her stories. Nikki Hill has never been afraid to take the road less traveled, and it's clear with "Feline Roots" that she's living every word.
Allison Victoria
Allison Victoria is a singer, songwriter, Emcee and self-taught musician from Indianapolis, IN. Her style ranges from soul, hip-hop, Rnb, folk, gospel, pop, jazz & much more. Allison always brings a refreshing rawness on and off the stage. She rooted herself in the community by using her art with purpose. Her mission is to be a true voice for others and spread love one song at a time.
Will See
Will See is a MC from Detroit, MI. Will See is a Detroit Poet. Will See is a social activist and a young freedom fighter. He has toured the midwest with the Long Hairz Collective. Their previous collections (Dreadlocks and Pony Tales and Burning) are available on cdbaby. He has been a supporter of the Detroit and Ann Arbor hip hop, battle, and open mic scenes since 2002, now he is releasing his new music with a variety of collaborations. This is just good music that promotes Knowledge of Self and awareness of our social conditions, with funky beats and real life lyricism.
Audiopharmacy
Audiopharmacy is not just a musical collaboration, it's a way of being rooted in creativity, a passion for raising the vibrations, respectful cultural-exchange, and a deep love for the healing of our planet. A multi-cultural community of creatives with its current touring members having Native American, Black, Pilipinx, Fijian-Indian, Mexican, Brazilian, European, and Chinese Tibetan Buddhist roots, the eclectic hip-hop ensemble intricately weaves together artistic and cultural inspiration and wisdom from all corners of the Earth. Audiopharmacy's performance is a global journey that fuses live instrumentation, turntablism, electronics, poetry, prayer and technical lyrics that stir, heal, and reveal.
Internationally, the ensemble has taken the stage at festivals, concert halls, clubs, cultural centers, orphanages, schools, and events in Canada, Germany, Switzerland, Austria, Holland, France, the UK, Japan, the Philippines, Indonesia, Samoa, New Zealand (Aotearoa), Fiji, the Solomon Islands, Ecuador, Morocco, Oman, Cyprus and Tanzania. Domestically, Audiopharmacy has performed throughout the US.
​
Audiopharmacy has also toured as music/cultural ambassadors globally, and has successfully fostered cross-cultural understanding by leading community engagements, music and cultural workshops, film showings/Q+ A, and intimate jam sessions. On March 19, 2013, the band received a Mayoral Proclamation from the City & County of San Francisco for artistic excellence, the promotion of cross-cultural understanding abroad, and representing the values of the San Francisco Bay Area.
Climbing PoeTree
From 2003-2020, Climbing PoeTree harnessed creativity as the antidote to destruction through their award-winning spoken word, hip hop infused world music, multimedia theater, and popular education models. Co-creators Alixa Garcia and Naima Penniman independently organized more than 35 national and international tours, taking their work from South Africa to Cuba, the UK to Mexico, and throughout the U.S. including 11,000 miles toured on a bus converted to run on recycled vegetable oil.
Climbing PoeTree stirred crowds at diverse venues from the United Nations to the world- renown TED: Ideas Worth Spreading, Harvard University to festivals including Lightning In a Bottle, Many Rivers to Cross, and Symbiosis, among others. They have been featured alongside powerhouses such as Alicia Keys, Alice Walker, Janelle Monáe, Erykah Badu, Maxwell, Cornel West, Madonna, and Angela Davis, who writes:
"Each time I have the pleasure of attending a performance by Climbing PoeTree, I feel enriched, renewed, and inspired. Alixa and Naima insist that poetry can change the world—and it is true that the urgency, power and beauty of their words impel us to keep striving for the radical futures toward which they gesture."
Free Radicals
The Suffers
The Suffers are an American soul, funk, and R&B group from Houston, Texas. The band consists of Kam Franklin (lead vocals), Juliet Terrill (bass guitar), Kevin Bernier (guitar), Jon Durbin (trumpet), Michael Razo (trombone), Jose Luna (percussion), and Nick Zamora (drums). They were formed in 2011.
Deep Seedz
The mission of Deep Seedz is to enhance the artistic skill through civic engagement, leadership development, and cultural enrichment for youth and young artist is Jackson, MS. Our objectives seek to enhance members seeking artistic development in graphic art, poetry & creative writing, dance, and all forms of creative arts.
Surreal the Messenger
"Freedom and Justice called me early in life to listen to my intuition, hear the voices of my ancestors, and lead unapologetically through life; breaking every barrier on this journey, even if I didn't believe I could. I found my way, by way, of the Mississippi River from Chicago. Welcomed by familiar spirits and hospitality in lands of the Natchez, Choctaw, and Ofo peoples ( Jackson, MS.)"Monica "Surreal the Messenger" Atkins is a cultural worker and organizer who is passionate about organizing with communities organizing for self-determination and self-governance. Atkins experience organizing is built upon her leadership within the labor movement, building worker power with unions including The United Auto Workers, American Federation of Teachers, and Communication Workers of America through direct action, cultural events, and more. It is through these experiences that she began to organize solidarity economies as a member of Cooperation Jackson to build worker power & ownership while organizing with the Climate Justice Alliance to expand the Just Transition Framework in the Southeast. Organizing with communities building regenerative economies to win real solutions to the climate crisis- a Just Transition away from an extractive energy economy to local, living, interdependent economies rooted in social and ecological justice, Atkins is Co-Executive Director of the Climate Justice Alliance.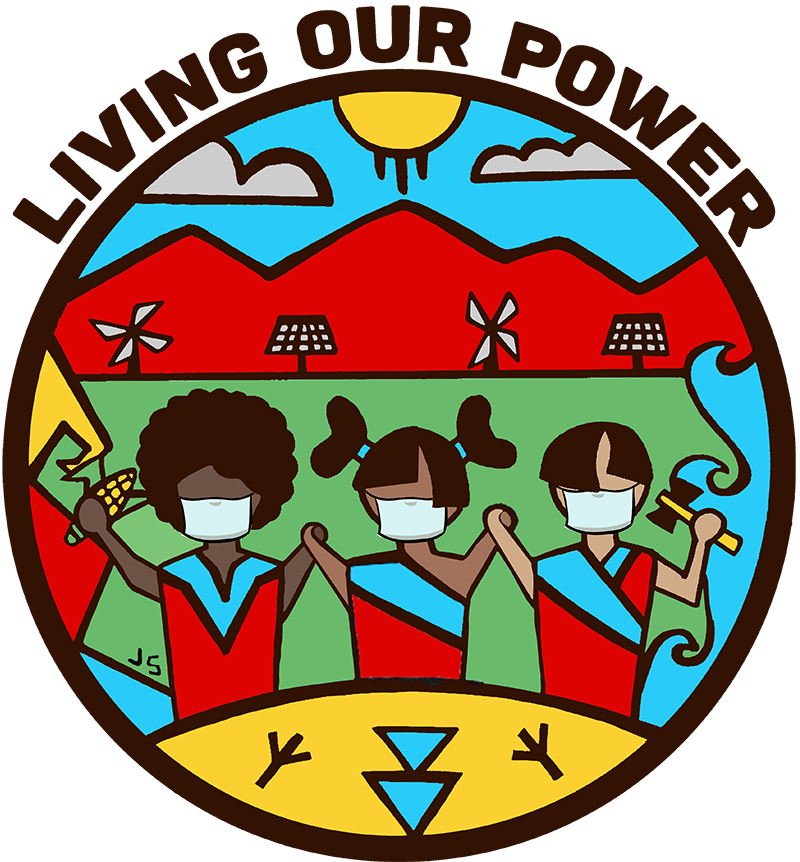 Climate Justice Alliance is…
Indigenous Peoples, Black, Latinx, Asian Pacific Islander, and poor white communities hit first and worst by climate change, fighting to end our dependence on fossil fuels by creating thriving communities that leave no one behind.
As a BIPOC-, women-,  and member-led alliance made up of 80+ grassroots, community groups and movement support networks, we are organizing to shift our culture through a bold movement for climate justice and a Just Transition away from the fossil fuel economy to equitable, clean, and community controlled economies that serve people and the planet.
Changing the Story
There is something fundamentally wrong with our globalized world. For far too long, Mother Earth and her people have been harmed, degraded, exploited, and killed by an extractive system that thinks of us as subservient to the Economy. But if we think of the roots of that word, economy simply means the management of home: which doesn't sound like what we've been sold. That's why we're working to Change the Story through our grassroots & cultural organizing strategies that build power for climate justice and liberation, while centering the sacredness of our cultures and traditions to be in right relationship with all of our relatives (human and otherwise) and Mother Earth. 
To get to a world where the economy doesn't harm people and the planet, we need a Just Transition. We know that is a really popular term right now, and it isn't always being used in the way it was originally intended. At its core, Just Transition simply means that everyone impacted by a harmful company, or even entire industry, is at the table deciding how it is replaced. This means the people in the communities and the workers, because pollution doesn't discriminate and the biggest difference between those groups is usually a fence line.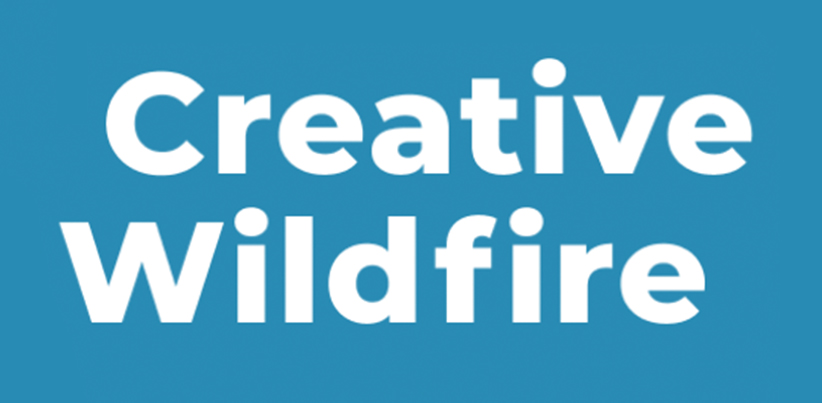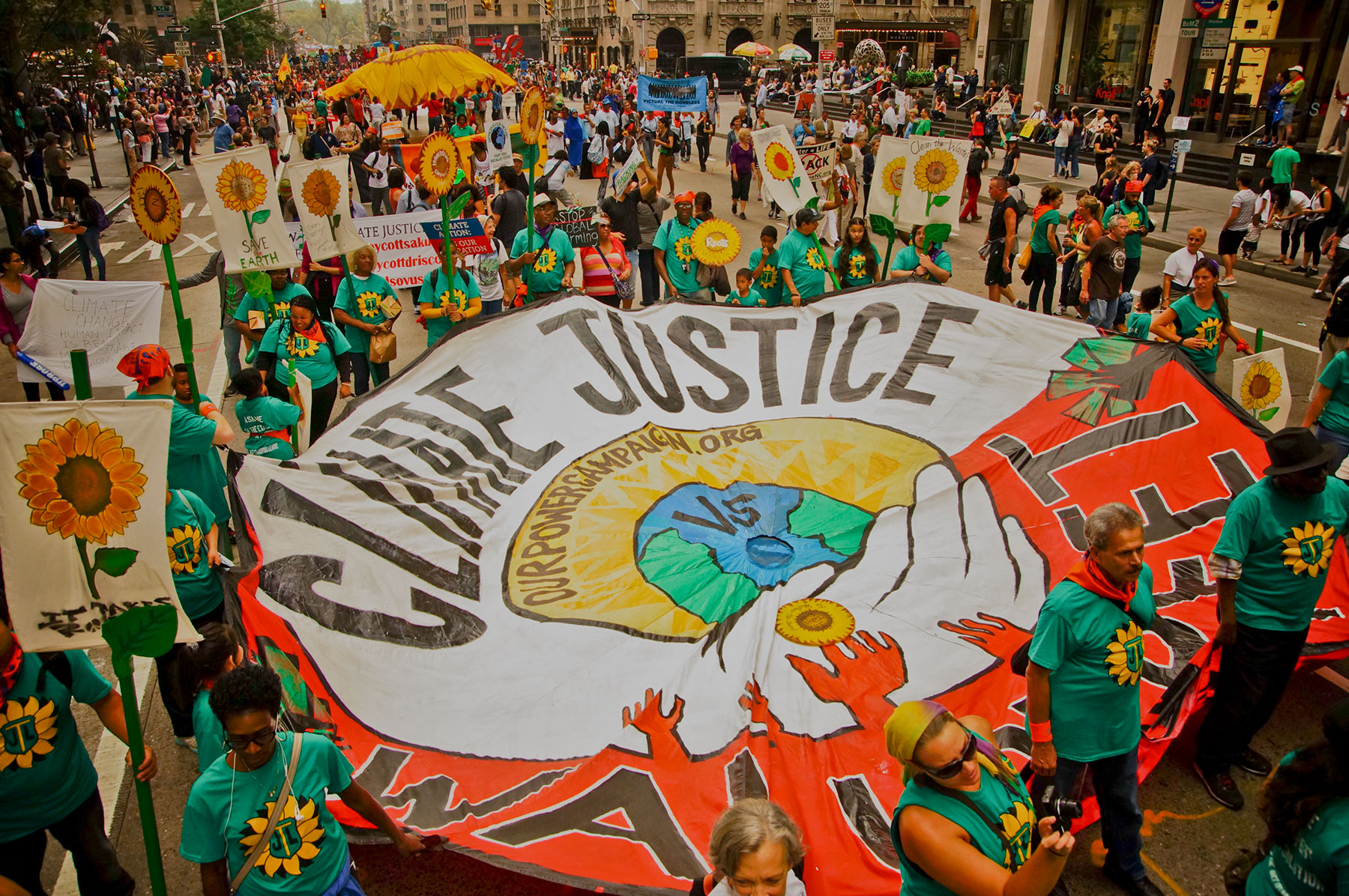 What is Climate Justice?
Climate Justice was born out of the Indigenous and civil rights movements demanding an end to environmental racism through environmental justice. It brings a much needed focus on justice to the broad, global shift towards fighting to stop climate change. To learn more about all of this, and why it's important for all of us, listen to our newest podcast season: Stories from Home: Moving the Just Transition. You'll hear from inspiring frontline, community leaders as they share what they are building on the ground and how they are organizing to change existing harmful policies and practices into ones that benefit people and the planet.
At our core, we are working to end the extractive (dig, burn, dump, fossil fuel) economy and all of the ways it manifests. It comes as no surprise that as globalized industries have formed around art and music, they have been full of harmful practices that extract power, resources, and much needed money from the artists that drive them.
Since we like to bring things back to the roots, we want to share a reminder that the best way to support musicians and artists is to give money directly to them. That's why we've decided to highlight the amazing BIPOC artists that are part of, and inspire, our movement. So that hopefully they can bring you much needed inspiration during these difficult times, and you can show them some love and support. 
When showing support for an artist remember: the less people between you and them the better. For smaller scale artists, the only way to know for sure that you're financially supporting them is to give them money directly, with merchandise sales typically being the next best thing. While it's beneficial in other ways to fill up the seats and rack up the streams: live shows and merchandise sales put the most money the artist's pocket.