Covering the Latest Developments
Don't miss out on the latest news from the Climate Justice Alliance! Interested in updates on frontline communities working tirelessly to forge solutions to the climate crises, information on environmental policy or what environmental justice leaders are saying? Sign up for our newsletter!
Climate Justice Alliance has always stood against imperialism, colonization and oppression. This includes opposing all forms of violence, war and genocide.  As environmental justice communities based in the United States, we call on Biden and the US Congress to...
read more
Speakers Bureau
Are you looking for grassroots leaders and experienced movement builders to interview, host on a panel, speak at a conference or feature in some way? We have compiled a list of some of our best and brightest, who have put in the work to make Just Transition real on the ground around their areas of expertise.
To obtain speakers contact information, email media@climatejusticealliance.org with [SPEAKER REQUEST] in the subject line.
Justice40
Just Transition
Energy Democracy
Food Sovereignty
International
Just Recovery
Reinvest In Our Power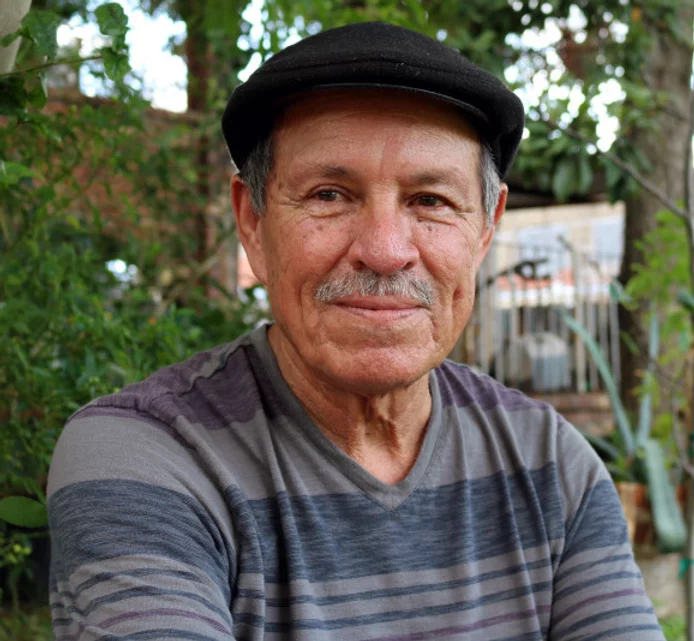 Juan Parras
Justice40
Juan Parras
Juan has been organizing community voices for years beginning as a social worker with the Harris County Welfare Office and later with the City of Houston Section 8 Housing Department where he organized the workers at both offices. Recognizing his unorthodox organizing efforts, he was recruited by AFSCME (American Federation of State County and Municipal Employees) as project staff. Organizing people to fight for standards in their working environments Juan eventually was elevated to be an International Union Representative for AFSCME as an International Union Representative until 1993 where his efforts reestablished MLK day and impeached Governor Mechum of Arizona. He then began working with Louisiana Labor Neighbor Project an Oil Chemical and Atomic Workers Union (now known as PACE) initiative.
Where he helped established a community-led fund to support union workers in during a 5 ½ year lockout. In 1995 Juan joined the ranks of Greenpeace USA in a longstanding battle and win against Shintech in Louisiana. 1996-2002 Soon after Juan began working with Texas Southern University at the newly formed Grover Hankins, at the Environmental Justice Law Clinic where he dedicated his skills and expertise in community organizing until 2002. In 1995 began the long-standing battle which started against the construction of Cesar Chavez High School and formed Unidos Contra Environmental Racism, which was later renamed T.e.j.a.s (Texas Environmental Justice Advocacy Services.  From 2002-2006 Juan, concurrently was working as an EJ organizer for CLEAN (Citizens League for Environmental Action Now) formed by Jane Dale Owen granddaughter to one of the founders of Humble Oil which became Exxon Mobile. Juan was an original member of the National Environmental Justice Advisory Council (NEJAC), and has served on many other boards such as the Gulf Restoration Network, Coalition of Community Organizations (CoCO)National Childhood Lead Prevention Program, and the Center for Health and Environmental Justice (CHEJ). He is currently an Environmental Justice Ambassador for the Gulf of Mexico Alliance. Juan received the CEC Synergy Award in 2008 and the Sealy Center for Environmental Health & Medicine HERO Award in 2009. Juan was also recognized as a recent recipient of the 2015 Robert Bullard Environmental Justice Champion Award from the Sierra Club. Juan Parras and his resolve for equity, justice and community resilience is the driving force behind the T.e.j.a.s. with over 40 years of organizing and work from social services to labor, to environmental justice Juan Parras can attest to the empowering force behind marrying issues of intersectionality in environmental work for marginalized communities.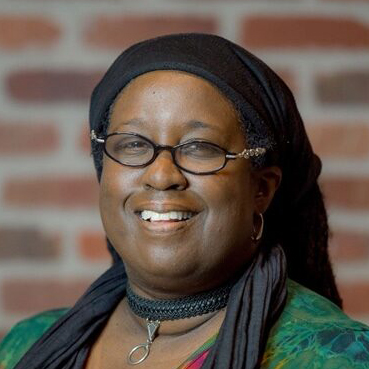 Jacqueline Patterson
Justice40
Jacqueline Patterson
Jacqueline Patterson is the Founder and Executive Director of the Chisholm Legacy Project: A Resource Hub for Black Frontline Climate Justice Leadership. The mission of the Chisholm Legacy Project is rooted in a Just Transition Framework, serving as a vehicle to connect Black communities on the frontlines of climate justice with the resources to actualize visions. Prior to the launch of the Chisholm Legacy Project, Patterson served as the Senior Director of the NAACP Environmental and Climate Justice Program for over a decade. During her tenure, she founded and implemented a robust portfolio which included serving the state and local leadership whose constituencies consisted of hundreds of communities on the frontlines of environmental injustice. She also led a team in designing and implementing a portfolio to support political education and organizing work executed by NAACP branches, chapters, and state conferences. Since 2007, Patterson has dedicated her career to intersectional approaches to systems change. Her passion for social justice led her to serve as coordinator & co-founder of Women of Color United; Senior Women's Rights Policy Analyst for ActionAid; Assistant Vice-President of HIV/AIDS Programs for IMA World Health, Outreach Project Associate for the Center on Budget and Policy Priorities, Research Coordinator for Johns Hopkins University, and U.S. Peace Corps Volunteer in Jamaica. Patterson has published multiple articles, reports, and toolkits including: "Equity in Resilience Building for Climate Adaptation: An Indicators Document," "Jobs vs Health: An Unnecessary Dilemma," "Climate Change is a Civil Rights Issue," "Gulf Oil Drilling Disaster: Gendered Layers of Impact," "Disasters, Climate Change Uproot Women of Color;" "And the People Shall Lead: Centralizing Frontline Community Leadership in the Movement Towards a Sustainable Planet;" "In the Eye of the Storm," "Our Communities, Our Power," "Fossil Fueled Foolery." She's also authored chapters in two books as follows: "Equity in Disasters: Civil and Human Rights Challenges in the Context of Emergency Events" in the book Building Community Resilience Post-Disaster, as well as, "At the Intersections" in the book, All We Can Save. Patterson holds a Master's degree in Social Work from the University of Maryland and a Master's degree in Public Health from Johns Hopkins University. She currently serves on the Advisory Boards for Center for Earth Ethics and the Hive Fund for Gender and Climate Justice, on the Governance Assemblies for Mosaic Momentum, Environmental Justice Movement Fellowship, and the Equitable Building Electrification Fund, as well as on the Boards of Directors for the Institute of the Black World, the Bill Anderson Fund, the American Society of Adaptation Professionals, the Movement Strategy Center, the Just Solutions Collective, and the National Black Workers Center Project.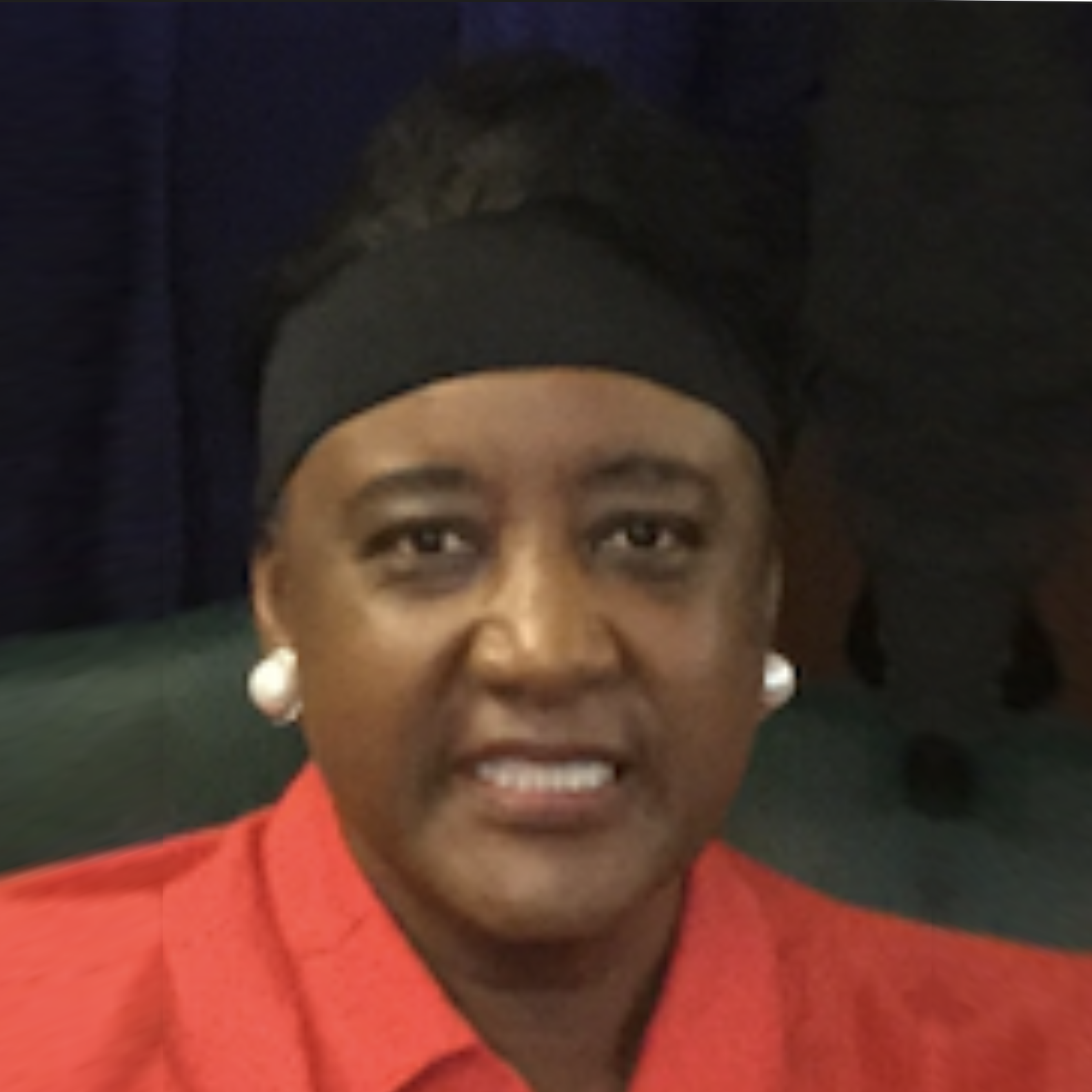 Sharon Lewis
Justice40
Sharon Lewis
Sharon E. Lewis is the Executive Director of the CT Coalition for Environmental Justice which promotes environmental justice through community advocacy and engagement. She was exposed to advocacy at an early age. Sharon worked for corporate America in the reinsurance and insurance industry for seventeen years where she traveled extensively, representing the insurance interests with regard to major catastrophes such as hurricanes, tornados and other natural disasters. It was her dealings with the Love Canal situation that gave rise to her feelings for the lack of environmental justice in low income and communities of color. Currently, she serves on the Board of the Rivers Alliance, as well as several environmental and health committees convened by the State of Connecticut.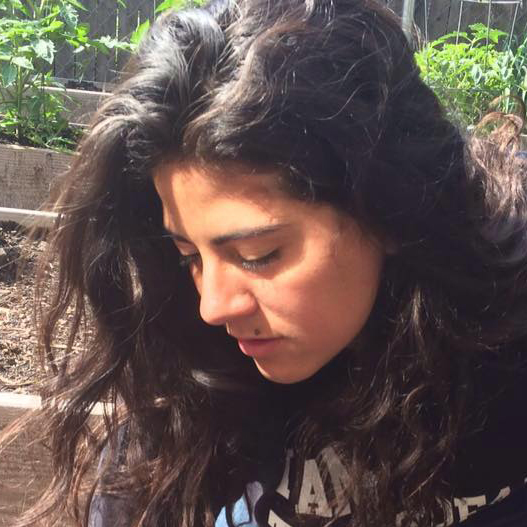 Maria Lopez-Nuñez
Just Transition, Justice40
Maria Lopez-Nuñez
Ironbound Community Corporation Deputy Director for Organizing and Advocacy, and Climate Justice Alliance Board member Maria has over 10 years of experience as a facilitator, specializing in conflict resolution, racial and gender justice, and community building. She is a founding member of the Roots Project, Inc., an organization that leads trainings in social justice, building connections and healing communities.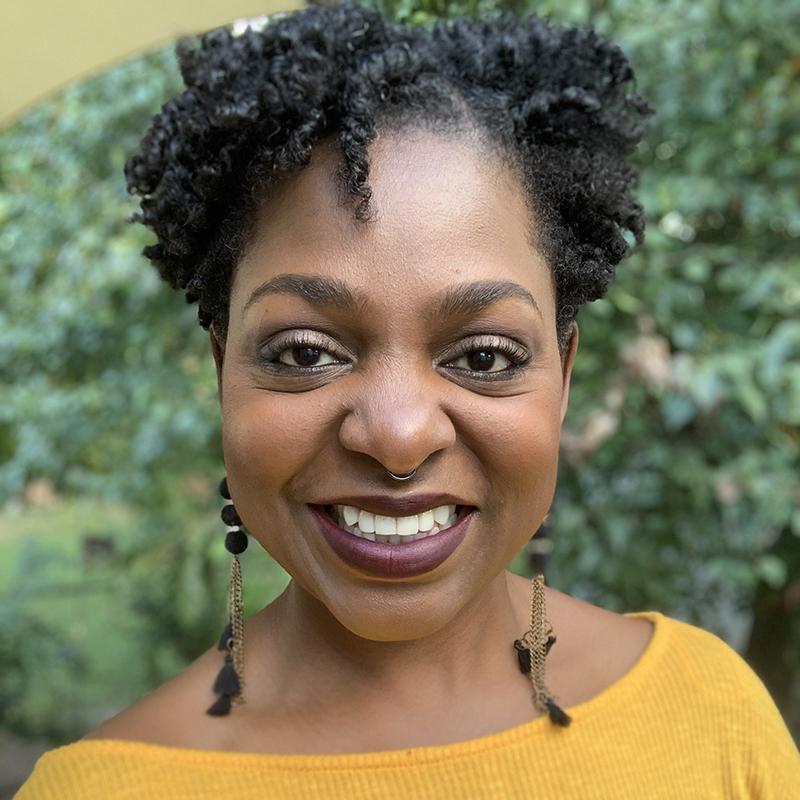 Cassia Herron
Energy Democracy, Food Sovereignty, Just Transition, Justice40
Cassia Herron
Immediate Past Chair of Kentuckians For The Commonwealth Cassia is a proud Kentuckian with over 20 years of experience working at the intersections of community and economic development, food systems and the built environment and systems change. Her service and leadership with local and statewide nonprofits and advocacy organizations has given her a broad understanding of the capacity needs and gaps in service for community developers in Kentucky and beyond. She is a co-founder of and first President of the Louisville Association for Community Economics, where she is leading efforts to open a community-owned grocery store in one of Louisville's downtown neighborhoods and growing the network and development of the city's cooperative ecosystem. As board chair, Cassia led Kentuckians For The Commonwealth while it instituted a staff union and an organizational change initiative that centers DEI practices and BIPOC leadership. She works as a planning and strategy consultant and freelance writer with a diversity of clients - nonprofits and entrepreneurs in the start up phase. Cassia is a graduate of the University of Louisville and has a Masters of Urban Planning from the University of Michigan.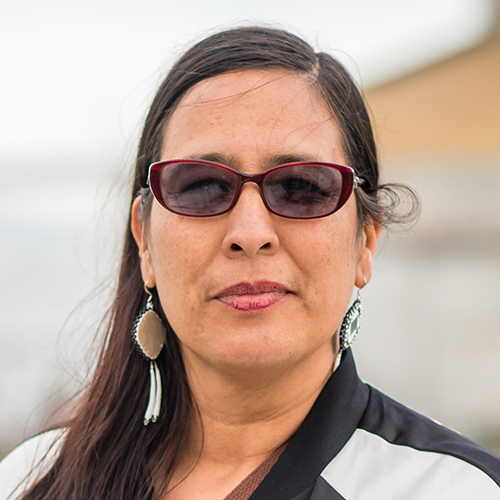 Ozawa Bineshi Albert
Just Transition, Justice40
Ozawa Bineshi Albert
Climate Justice Alliance Co-Executive Director Bineshi Albert grew up in the movement and remembers her family organizing for community and Indigenous Rights throughout her upbringing. Her work over the last 30 years has primarily focused on environmental justice and Native/Indigenous rights. She has also been part of many pivotal movement building and multicultural spaces throughout her career. She joins CJA from one of our founding member organizations, the Indigenous Environmental Network (IEN). In fact, she was a founding board member of IEN, served on their three person Leadership Team alongside the Executive Director and was their Movement Building Coordinator and Co-Coordinator for Indigenous Feminisms. She is proud to have contributed to the work of It Takes Roots, the Rising Majority and international movement spaces. While at IEN, Bineshi supported the creation and development of both an Indigenous Feminist Organizing School and an International Feminist Organizing School. Before that, she held many positions including the Interim Co-Director at SAGE Council, one of the founders of the Native American Voters Alliance; Regional Director (West) for the Center for Community Change, Co-Director of the SouthWest Organizing Project (SWOP), and she served as a lobbyist for a number of initiatives including Strong Families in New Mexico. Bineshi began her organizing work with the Coalition for the Rights of Indigenous Peoples and Native Lands' Toxics Campaign at Greenpeace. She holds a degree in Indigenous Liberal Studies from the Institute of American Indian Art with minors in Performing Arts and Creative Writing. She is the proud mother of three: a daughter and two sons, and recently became a grandmother. She makes her home in relocated Yuchi & Muscogee territory in Oklahoma, also known as Tulsa.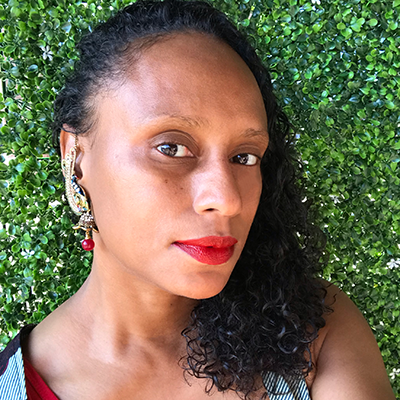 Piper Carter
Food Sovereignty, Just Transition
Piper Carter
Piper Carter is an Arts and Culture Organizer and Hip Hop Activist with focus on Entertainment Justice, Environmental and Climate Justice, Education Justice, the Maker Space movement, and Food Justice communities. She is a Volunteer for East Michigan Environmental Action Council (EMEAC), Communications Team Coordinator for Frontline Detroit Coalition, Cohort Member of Detroit Equity Action Lab (for Racial Equity), Founding Member of the Detroit Digital Justice Coalition, Volunteer Staff Member of Detroit Independent Freedom Schools Movement (providing supplemental education to marginalized youth as a result of a failed public education system), Adult Ally for Detroit Youth, Alumni of Public Allies Metro Detroit. She is a Member of World March of Women US Chapter, serves on the Detroit Creative Corridor Center UNESCO Detroit City of Design Stewardship Board, National Board Member of Universal Hip Hop Museum, Member of the Detroit Chapter of Hip Hop Caucus, National Board Member & Secretary of Hip Hop Congress, Detroit co-Coordinator for & National Board Member of HipHop4Foundation (providing relief to Black & Brown communities during natural disasters), Member of the Black Caucus of Climate Justice Alliance, Member of the leadership Team of The Rising Majority. She received the prestigious Muhammad Ali Global Peace Initiative Women of Impact Award from The United Nations.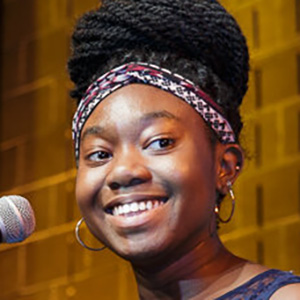 Nyiesha Mallet
Just Transition
Nyiesha Mallet
"We are seeing that no one else is going to fight for youth of color like youth of color. We don't need people to speak on behalf of us when we can speak for ourselves". Meet Nyiesha Mallet, a youth activist at UPROSE in Brooklyn, NY, Brooklyn's oldest Latinx led organization whose mission is based in climate and community justice for Black and Brown folks. Introduced to UPROSE at the age of 14, Nyiesha found herself in the midst of a Climate Justice boom that was in full swing. "I spent that Summer organizing my first Climate Justice Youth Summit, and was given the opportunity to speak on my first panel about how Environment injustice affected me. UPROSE not only gave me the knowledge, but the space to learn, grow and be a part of a community." said Nyiesha. "They believed in me enough, and that allowed me to believe in myself enough to grow into the activist I am today." Throughout her organizing, Nyiesha has begun to connect the dots between New York City politics and environmental justice solutions, "NYC leadership is lacking right now when it comes to creative solutions to continue to support youth of color." Even so, Nyeisha emphasized the importance of other youth like herself to use their voices as their source of power,"The most important thing that young people should know about environmentmental activism is that you're never too young to speak up. In fact your voice is the voice that matters the most, especially young people of color. Your voice is your experience, and your activism is you speaking up for yourself and your pears." Nyeisha continued, "Our elders in this movement can only fight and nurture us  for so long, and they need now more than ever to know that we will pick up the torch and light the way for others to join." In the midst of our current pandemic, Nyiesha spoke passionately on the intersection between the racial injustice that impacts Black and Brown lives and higher rates COVID-19 fatalities, "Black and Brown youth not only have to deal with Covid-19 and deaths and illnesses in their families like many others, but also the added levels of Economic injustice, and at home situations that are not ideal. This has always been our situation." She continued, "We know that the youth are going to be affected, but we know even more now than ever that  youth of color will be even more affected, especially Black and Brown youth. I believe that's what  Covid-19 is showing us this now more than ever." For youth looking to get involved in Climate Justice work, Nyeisha suggested a "bloom where you are planted" philosophy, "Join a nonprofit organization like UPROSE , that is doing the work in your community and that is made up by the community and is for the community," she said.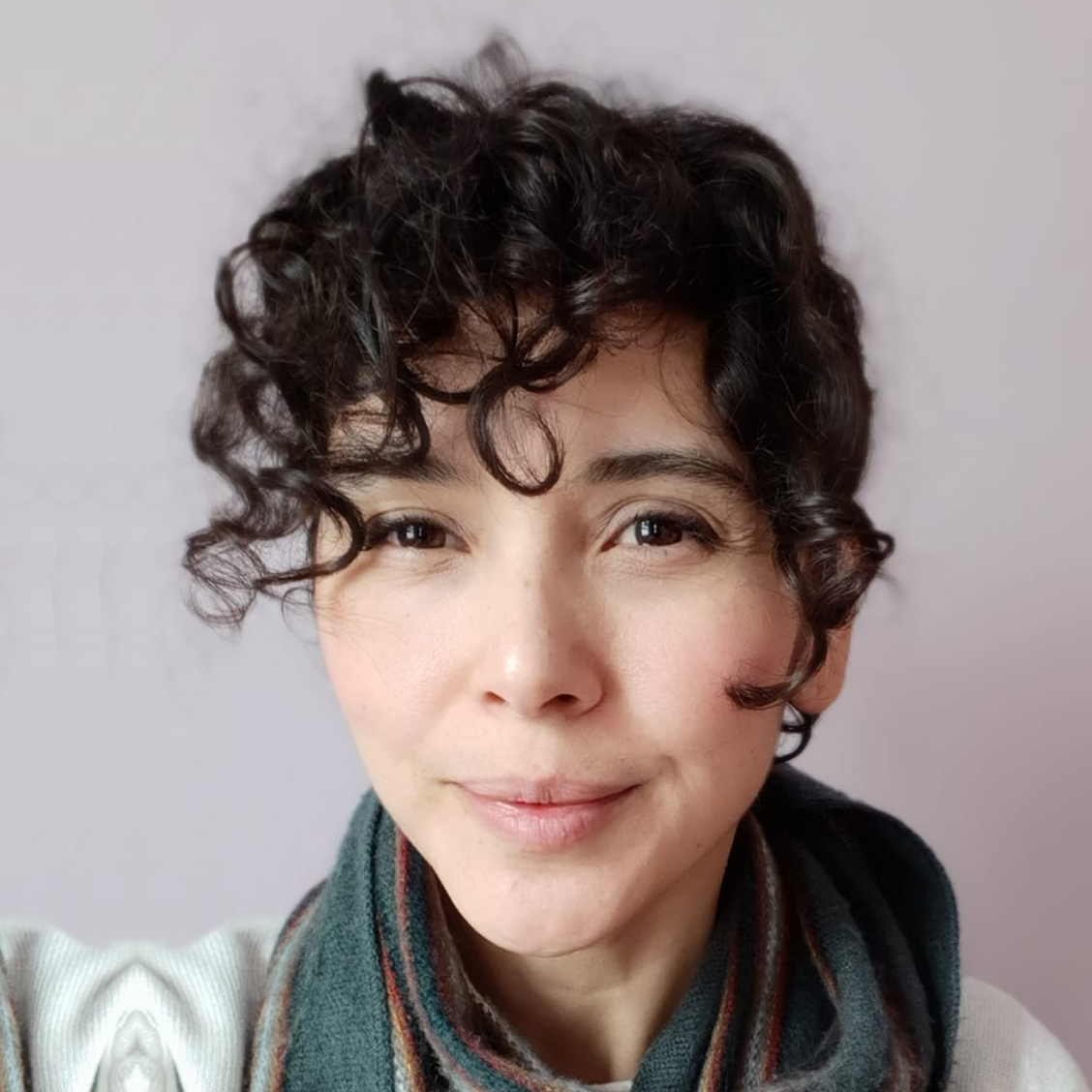 Michelle Martinez
Energy Democracy, Just Transition
Michelle Martinez
Michelle Martinez is a Latinx-Mestiza environmental justice activist, writer, and mother born in Detroit. Since 2006, she has worked in local communities of color to build power to halt climate change, and the detrimental effects of pollution in post-industrial Detroit. Working across issues of race, gender, and nationality, she has built and led coalitions using art / media, land-based programming, popular education, voter engagement, and corporate accountability tactics to shape policy solutions against environmental racism. Currently, she is the Statewide Coordinator for Michigan Environmental Justice Coalition, which advocates for demonstrable quality of life improvements for communities disproportionately impacted by environmental toxins. Her consulting work through Third Horizon Consulting focuses on primarily on equity in the environmental movement through storytelling, strategic planning, and collective decision-making. Her clients include the National Wildlife Federation, United Hispanic Workers, Wayne State University, Black Lives Matter Detroit and more. She is a 2017 Equity Fellow at Wayne State University Law School's Damon J. Keith Center for Civil Rights. She has a MS from the University of Michigan School of Nature Resources and Environment, and BA in English Literature.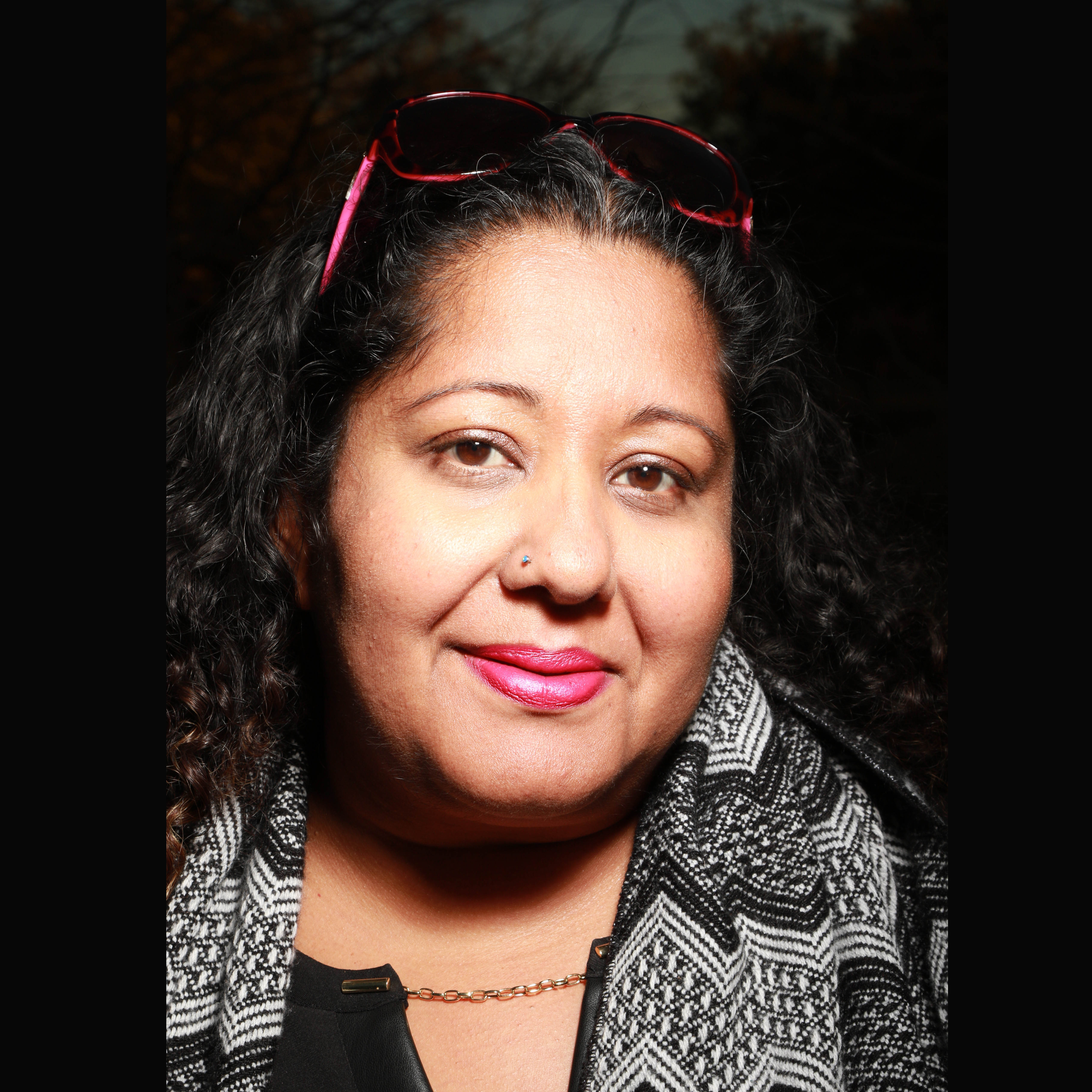 Jayeesha Dutta
Energy Democracy, International, Just Recovery, Just Transition
Jayeesha Dutta
Jayeesha Dutta is a tri-coastal, nearly tri-lingual Bengali-American interdisciplinary artist, cultural organizer and pop-ed facilitator. She is a co-founding member for Another Gulf Is Possible Collaborative, galvanizing voices and experiences from across the Gulf South to the Global South working towards a just transition for our people and the planet. She is a emiritus member of 826 New Orleans co-founding board of directors, current voting member of Alternate ROOTs, and serves on the national steering committee of the Climate Justice Alliance. Jayeesha is an avid traveler, home chef, live music lover, and adores being near (or in) any body of water. She was born in Mobile, raised in New York, aged in Oakland and is deeply grateful to call New Orleans home.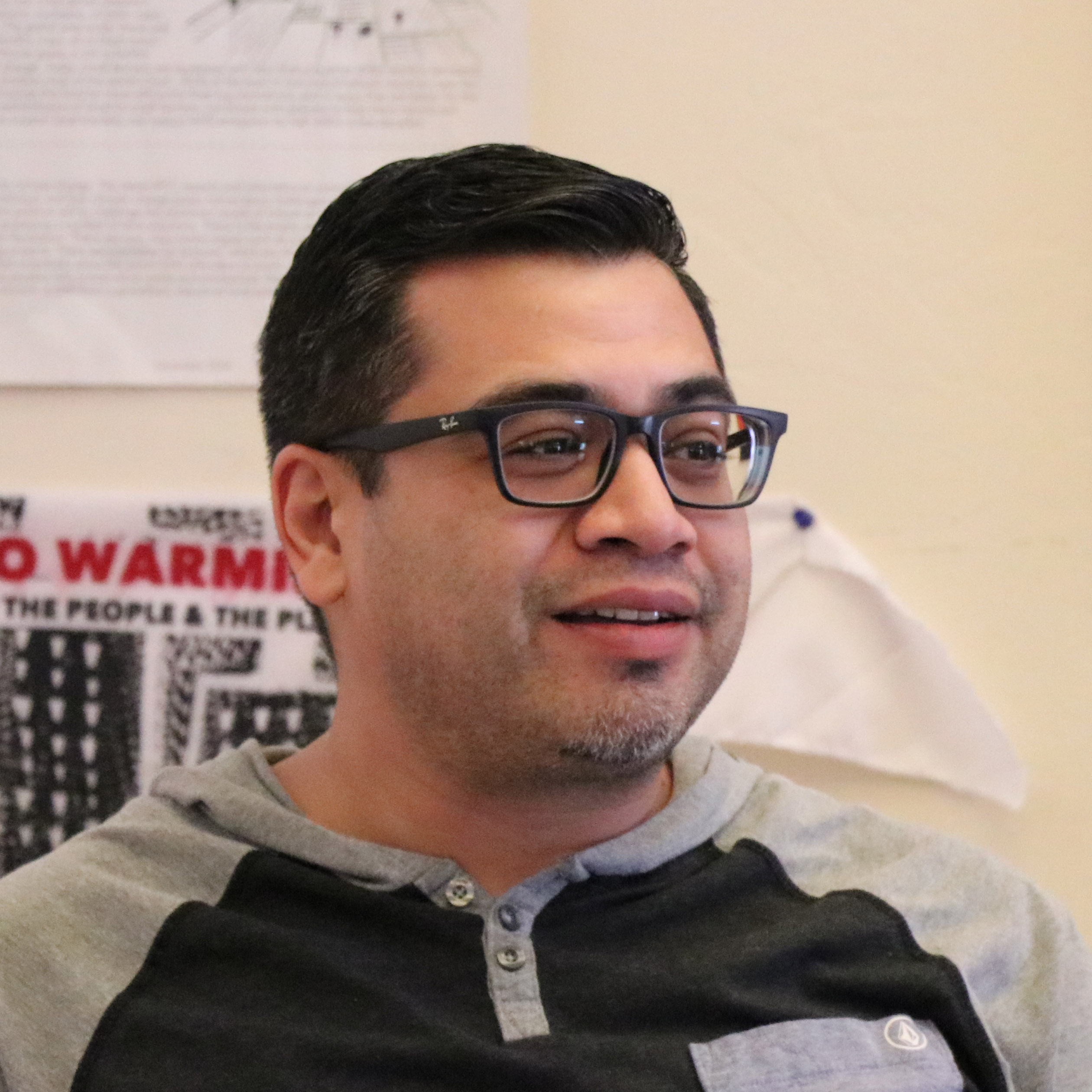 Juan Reynosa
Energy Democracy, Food Sovereignty, Just Transition
Juan Reynosa
Juan is a Chicano and proud New Mexican. His hometown is Hobbs, New Mexico, which is the epicenter of the oil and gas industry in southeastern New Mexico. Growing up in an oil and gas town that also has a lot of racism issues; Juan experienced many social justice issues on a firsthand basis. For the past seven years, Juan has been the Environmental Justice Organizer with SWOP, assisting environmental justice communities their fights for self-determination to achieve clean air and water. Before joining SWOP, Juan was the New Mexico Beyond Coal organizer for Sierra Club, an organizer with New Mexico Youth Organized, and a Green for All fellow. Juan has also helped lead many youth leadership programs in the past. Beyond his professional experience, he has a bachelor's degree in Environmental Science from the University of New Mexico. Juan brings a wealth of knowledge about the issues facing communities subject to polluting industry, and has a strong skill set in organizing.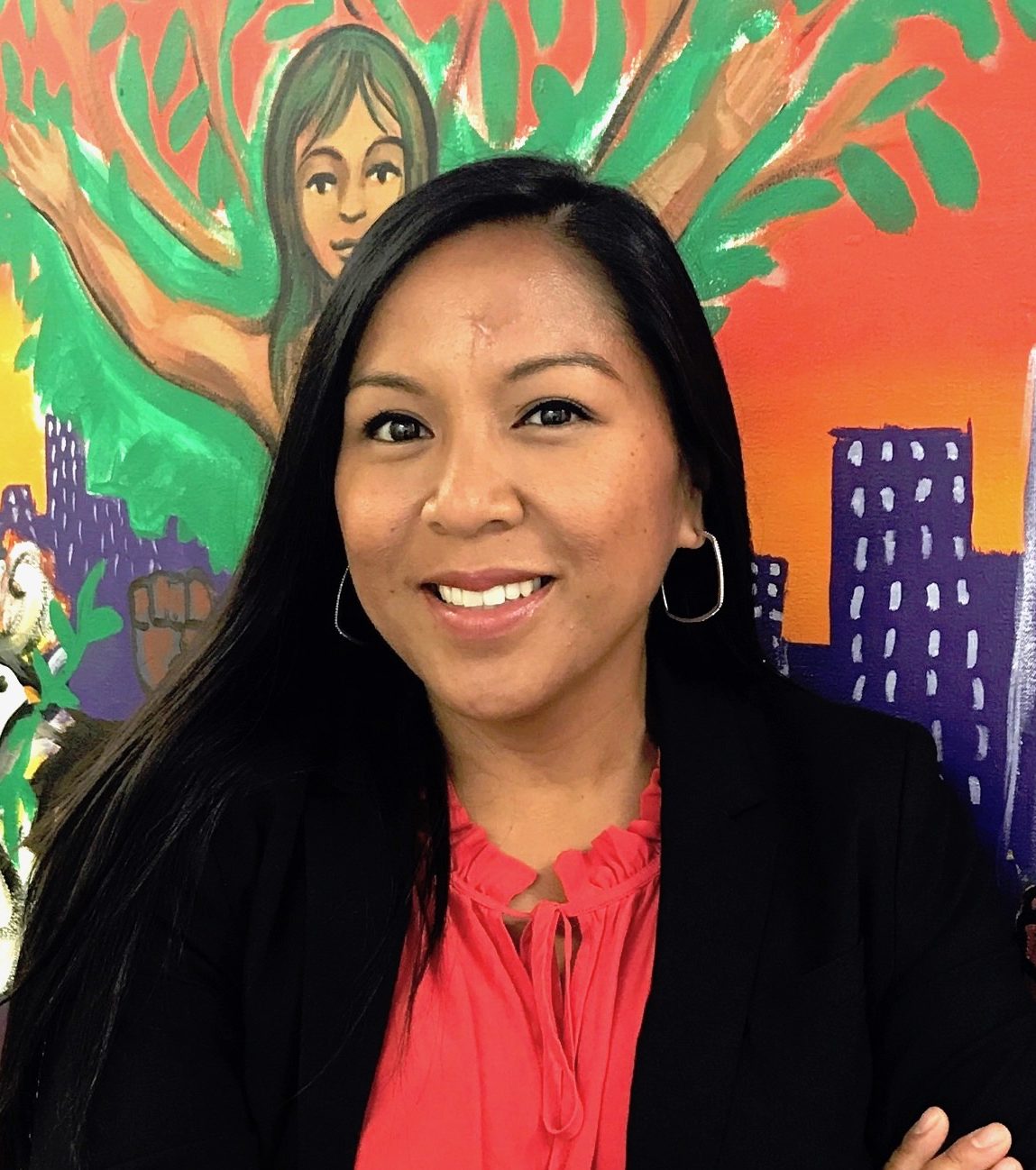 Darryl Molina Sarmiento
Energy Democracy, Just Transition, Reinvest In Our Power
Darryl Molina Sarmiento
Darryl Molina Sarmiento – Executive Director, Communities for a Better Environment Darryl Molina Sarmiento is the Executive Director for Communities for a Better Environment, a 40-year-old environmental justice organization that builds local power through community organizing, research, and legal support in Wilmington, South East Los Angeles, East Oakland, and Richmond, California. Darryl embodies CBE's leadership ladder, having first encountered CBE at the age of 18, when she took a CBE Toxic Tour. In 2005, she formally joined CBE as the Youth Program Coordinator where she organized youth to defeat the Vernon Power Plant. In 2011, Darryl transitioned into the role of CBE's Southern California Program Director and was at the helm of successful community-based campaigns against the fossil fuel industry and toxic polluters. Darryl was instrumental in leading the passage of Clean Up Green Up, a City of Los Angeles ordinance that is one of the first Environmental Justice Green Zone Policies in the nation. She has worked on the passage of statewide energy and climate policy and has worked to advance local clean energy and transportation goals. Darryl graduated from UCLA and has done labor organizing with AFSCME Local 3299 and community organizing with the Pilipino Workers Center of Los Angeles. She previously served on the boards of Southern Californians for Youth, The California Fund for Youth Organizing and the Southwest Network for Environmental and Economic Justice.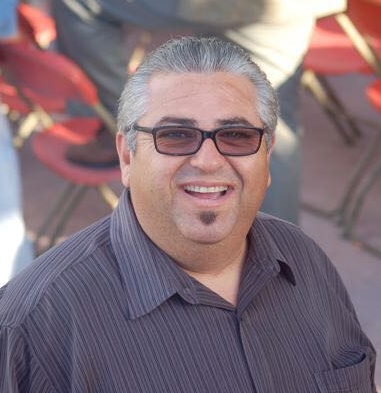 José Bravo
Just Recovery, Just Transition
José Bravo
José Bravo – Executive Director, Just Transition Alliance José is a long-time leader on just transition, climate justice and chemicals issues as they relate to environmental justice (EJ) communities and Labor (Organized and Unorganized). Born in México and brought to the U.S. as a child, José's work in social justice issues is rooted in his upbringing in the Southern California avocado fields alongside both his parents. Since the 1990s, José has gained recognition as a national and international leader in the EJ movement. José has worked on numerous campaigns in the U.S. and in México in his 30 years of organizing.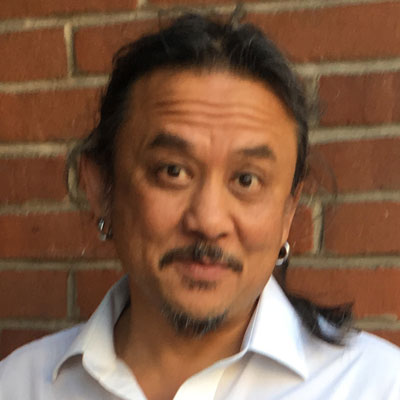 Ananda Lee Tan
Just Transition
Ananda Lee Tan
Ananda Lee Tan has been organizing grassroots movements since 1986 – building coalitions, networks and alliances for land defence, environmental justice, worker rights, energy democracy, food sovereignty, zero waste, community self-determination and climate justice around the world.
Over the last fifteen years, Ananda served the Global Alliance for Incinerator Alternatives, and co-convened the Climate Justice Alliance, a network of frontline communities organizing a Just Transition away from the global, colonial extractive economy.
He also co-coordinated the international People's Climate March in 2014, and the Building Equity and Alignment for Impact, an initiative aimed at shifting philanthropic resources and centering the leadership of Black, Brown and Indigenous communities on the frontlines of ecological crises.
Ananda lives on unceded Coast Salish territories in the Pacific Northwest, and serves as a trainer, facilitator, strategist and guide for grassroots environmental justice formations such as the Just Transition Alliance.
As for outcomes he's hoping to see for the Workers and Communities for Just Transition delegation, Ananda says he's "hoping we can villainize the term 'Net Zero Emissions' and derail a number of the false solutions that appear in the Paris Agreement and current proposals throughout the U.S. political landscape."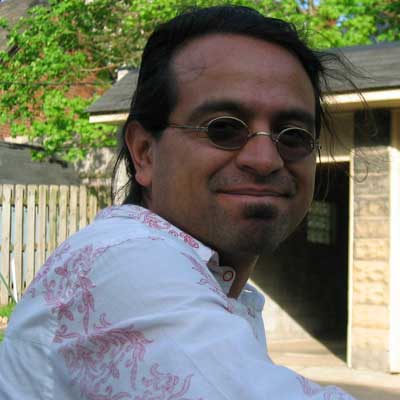 Antonio Tovar
Just Recovery
Antonio Tovar
Jose Antonio Tovar-Aguilar, Ph.D., is a medical anthropologist with a unique perspective on the impacts of environmental health and disease among farmworker communities. As a pesticide and poison investigator for the Florida Department of Health, he reviews occupational cases of acute pesticide exposure and performs outreach and education for affected communities. Tovar has extensive experience in community-based programs and social marketing methods to prevent disease and injury, primarily among Hispanic and Creole farmworker communities in Florida.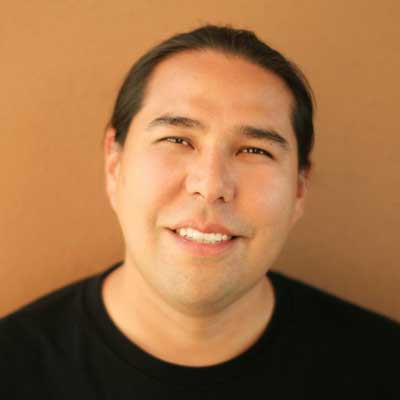 Dallas Goldtooth
Energy Democracy
Dallas Goldtooth
Dallas Goldtooth, (Mdewakanton Dakota and Dine) is a the Keep it in the Ground Organizer for the Indigenous Environmental Network.  He is a Dakota cultural/language teacher. He is a co-founder of the Indigenous comedy group, The 1491s. He is also a poet, traditional artist, powwow emcee, and comedian.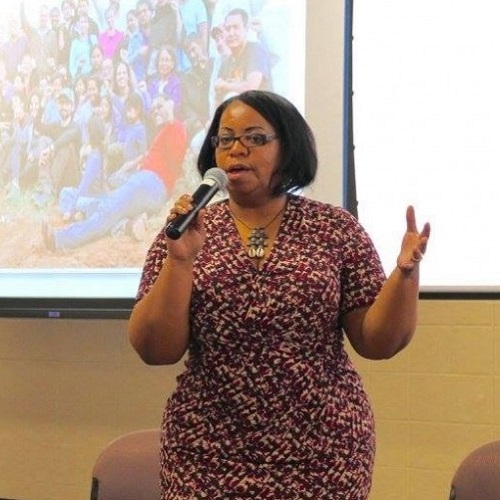 Denise Abdul-Rahman
Energy Democracy
Denise Abdul-Rahman
Denise Abdul-Rahman is the NAACP Indiana Environmental Climate Justice Chair. She advocates on behalf of communities that are affected by environmental climate injustice.  She works to develop research, educate and engage the community and its leaders and the influence in the shaping of public policy, that is imperative to support equitable, just and sustainable communities. Denise recently served as a delegate to Paris France, COP 21 Climate Change Agreement.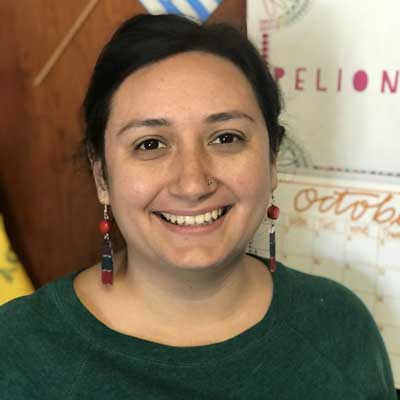 Diana Lopez
Just Transition
Diana Lopez
Diana Lopez is a Chicana born and raised in San Antonio, Texas. Her work with Southwest Workers Union (swunion.org) involves linking issues around environmental justice, living wage and community accountable governance. Diana's work has a strong solutions based approach of promoting the implementation of clean energy sources, sustainable practices, youth leadership, and community empowerment. She received the 2009 Brower Youth Award from Earth Island Institute and The Urban Renewal Award for community organizing and food sovereignty. She has brought local struggles to two United Nations Framework Conventions on Climate Change and the Social Pre-COP process in the Bolivarian Republic of Venezuela. She serves on coordinating committees of Grassroots Global Justice Alliance, and South by Southwest Experiment. Diana is currently the Director at Southwest Workers Union, a grassroots organization of workers, families and youth united in one struggle for workers rights, environmental justice and community empowerment. SWU's aim is to build multi-generational grassroots power to create sustainable systemic change and to build the movement for dignity and justice. Topics: Environmental Justice, Climate Justice, Food Sovereignty, Labor Rights and the intersections with health, environment and climate. Languages available for interview in: English, Spanish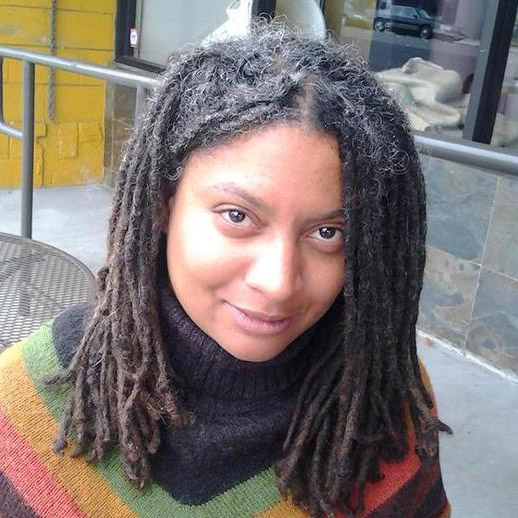 Doria Robinson
Food Sovereignty, Just Transition, Justice40, Reinvest In Our Power
Doria Robinson
A third-generation resident of Richmond, CA, Doria grew up spending weekends at her grandparents' church ranch, in Fairfield, California, tending chickens, turkeys, rabbits and hogs on its small farm with her grandmother. Doria previously acted as the Program Manager at Urban Creeks Council in Berkeley, Coordinator and Manager for Community Stewardship Programs at the Watershed Project, and Instructional Assistant in the West Contra Costa Unified School District. She also worked at Real Food Company in San Francisco, an early proponent of organic and sustainable agriculture, and with Veritable Vegetable, a women-owned organic produce distribution company, also in San Francisco. Today, Doria is the Executive Director of Urban Tilth, a community based organization rooted in Richmond dedicated to cultivating a more sustainable, healthy, and just food system. Urban Tilth hires and trains residents to work with schools, community-based organizations, government agencies, businesses, and individuals to develop the capacity to produce 5% of Richmond's own food supply. Doria holds a BA in Media and Film Production from Hampshire College as well as a BA in Environmental Studies from San Francisco State University. She is a Certified Permaculture Designer, Certified Bay Friendly Gardener and a Certified Nutrition Educator. Doria currently lives in the neighborhood she grew up in in Richmond with her wonderful 11 year old twins.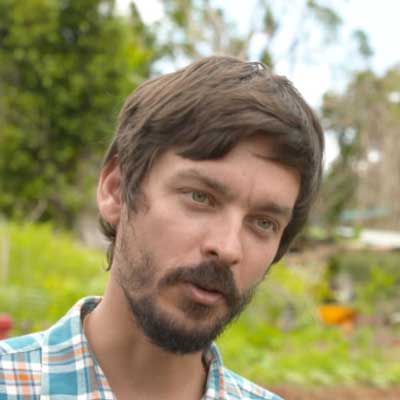 Jesús Vázquez
Food Sovereignty, Just Recovery
Jesús Vázquez
Jesús Vázquez is an activist, organizer and lawyer who is part of the Sustainable Agriculture and Agroecology Movement of Puerto Rico. Jesús Vázquez, works with public policy and advocacy around environmental justice food sovereignty issues. He also coordinates different activities to support the network of local sustainable farms in the different regions of Puerto Rico. Jesús Vázquez, gives priority to organizing tasks to strengthen the local movement for food justice. He is a member of the National Coordination Team of Organización Boricuá de Agricultura Ecológica de Puerto Rico.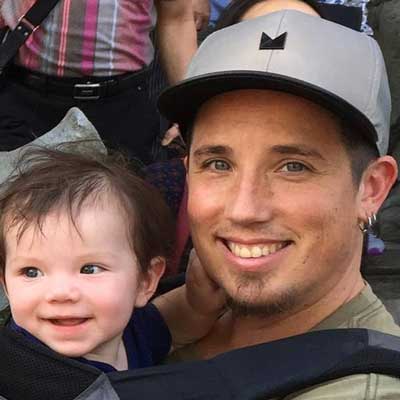 Sha Grogan Brown
Reinvest In Our Power
Sha Grogan Brown
Shaun (Sha) Grogan-Brown, Deputy Director for Grassroots Global Justice Alliance (GGJ), considers himself a "plumber for the movement," ensuring the collaborative fundraising models and logistical & administrative infrastructure necessary for grassroots organizing to happen. He has worked to strengthen movements for social justice since the late 90s, and is dedicated to increasing the effectiveness and self-sustaining capacity of grassroots organizations. He worked with Committee In Solidarity with the People of El Salvador (CISPES) from 2001-2008, was the Grassroots Fundraising Coordinator for the US Social Forum 2010, and then joined GGJ staff in 2010.  In the past Sha has served on the boards of Resource Generation and Grassroots Institute for Fundraising Training (GIFT). He currently serves on the boards of Grassroots International and CISPES, and is the Art Editor for the latest edition of Trans Bodies Trans Selves: A Resource Guide for the Transgender Community. Sha is an anti-racist white queer transman & dad of a toddler from the Washington DC area, where he is currently based.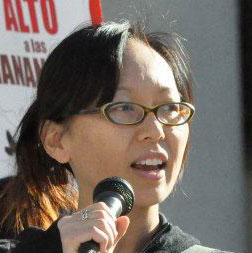 Yuki Kidokoro
Reinvest In Our Power
Yuki Kidokoro
Yuki Kidokoro is CJA's National Organizer for Reinvest in Our Power, supporting strategies to move money from the extractive economy and towards building local regenerative economies. After graduate studies in Urban Planning at UCLA, Yuki spent 15 years at Communities for a Better Environment as a Youth Organizer, Lead Organizer, and Southern California Program Director. At CBE, Yuki was active in successful grassroots campaigns to: stop two fossil fuel power plant projects in Southeast LA, prevent the expansion of the I-710 diesel truck corridor, and pass health protective policies at the city, regional and state levels. She also helped carry out CBE's movement building work with the California EJ Alliance and with the Grassroots Global Justice Alliance at the state and national levels. Raised in Southern California, Yuki helped to create a 40+ unit affordable housing cooperative at the Los Angeles Eco-Village in Central Los Angeles where she is an active member. She is trained in conflict mediation and group facilitation, and enjoys biking, gardening, and board games.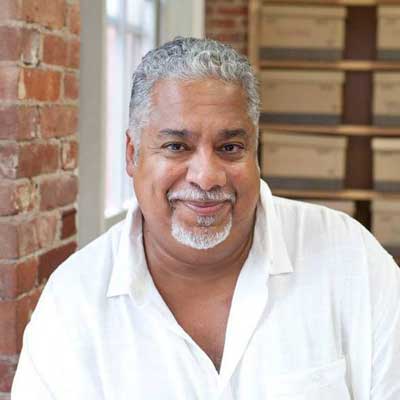 Eddie Bautista
Energy Democracy, Just Transition
Eddie Bautista
Executive Director Eddie Bautista is an award-winning community organizer and urban planner. In February 2010, Eddie resigned as Director of the Mayor's Office of City Legislative Affairs to take the reins at NYC-EJA. The Mayor's Office of City Legislative Affairs is the Mayor's local lobbying office representing the Mayor and City agencies at the City Council, and serving as liaison between the Bloomberg Administration and the Comptroller, Public Advocate and Borough Presidents. As Director, Eddie spearheaded efforts to pass several major pieces of legislation, including: the City's 20-year landmark Solid Waste Management Plan (which relied for the first time on principles of environmental justice and borough equity); the creation of the first municipal brownfields remediation office in the nation; the required retrofit of all diesel-powered school buses to reduce air pollution in bus cabins; and the Greater Greener Buildings Plan, the nation's first comprehensive package of legislation aimed at improving energy efficiency for large scale buildings. Eddie also facilitated meetings for policy advocates with Administration officials on a range of legislative and regulatory initiatives such as PlaNYC 2030 (NYC's environmental sustainability plan, which has become an international model for large cities) and Mayoral Executive Order 120 of 2008, which for the first time called for all City agencies to make services and documents available to immigrant New Yorkers in the top six languages spoken in the City. Previously, Eddie was the Director of Community Planning for NY Lawyers for the Public Interest (NYLPI), where he served as the lobbying/communications/community organizing director for this non-profit civil rights law firm. At NYLPI, Eddie organized numerous grassroots coalitions and campaigns, including the Organization of Waterfront Neighborhoods (OWN) and Communities United for Responsible Energy (CURE), two citywide coalitions of community-based organizations which blocked the siting of mega-waste transfer stations, large power plants, incinerators and sludge plants in environmentally-burdened, low income communities of color, while changing City and State solid waste and energy policies. Eddie has written articles and been interviewed for local and national news broadcasts. Eddie has a B.A. from N.Y.U., an M.S. in City and Regional Planning from Pratt Institute and was a Revson Fellow at Columbia University. In 2003, Eddie was among 17 national winners of the Ford Foundation's Leadership for a Changing World awards. Nine books feature or mention Eddie's work, including Noxious New York: The Racial Politics of Urban Health and Environmental Justice, by Julie Sze (2006); We Won't Move: Community Planning in The Real Estate Capital of the World, by Tom Angotti (2008); and The Battle for Gotham: New York in the Shadow of Robert Moses and Jane Jacobs by Roberta Brandes Gratz (2010). Eddie is also a Visiting Assistant Professor at the Pratt Institute School of Architecture's Graduate Programs for Sustainable Planning and Development, where he teaches courses that apply basic principles and practices of city planning and urban design to specific topical projects.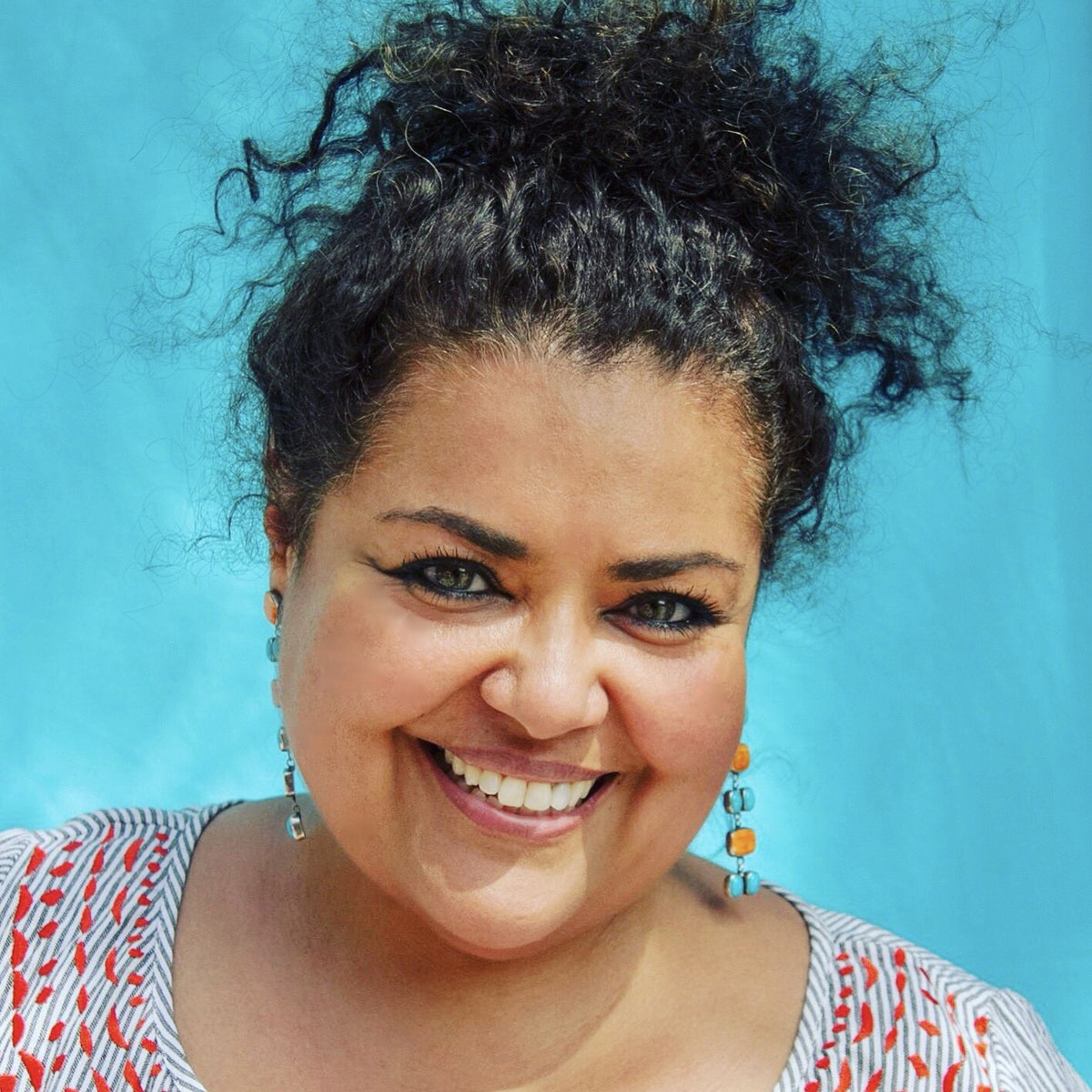 Elizabeth Yeampierre
Energy Democracy, Just Recovery, Just Transition, Justice40
Elizabeth Yeampierre
Elizabeth Yeampierre is an internationally recognized Puerto Rican environmental/climate justice leader of African and Indigenous ancestry, born and raised in New York City. Elizabeth is co-chair of the Climate Justice Alliance, and Executive Director of UPROSE, Brooklyn's oldest Latino community-based organization. Elizabeth was the 1st Latina Chair of the USEPA National Environmental Justice Advisory Council and opening speaker for the first White House Council on Environmental Quality Forum on Environmental Justice under Obama. Elizabeth has been featured in the NY Times as a visionary paving the path to Climate Justice. She was named by Apolitical as Climate 100: The World's Most Influential People in Climate Policy , also featured in Vogue as one of 13 Climate Warriors in the world and a recipient of the Frederick Douglass Abolitionist Award FD200. Recently, she has spoken at Oxford University,  the Ethos Conference in Brazil and the Hague.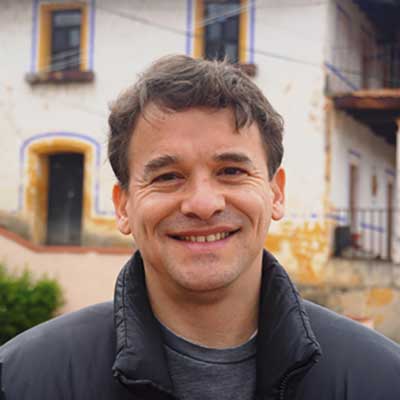 Saulo Araujo
International
Saulo Araujo
Saulo Araujo is the Global Movements Program Director for Why Hunger. Saulo works to advance initiatives of food sovereignty and agroecology by identifying resources and network opportunities that will strengthen the work of grassroots organizations and social movements. Originally from Brazil, Saulo brings years of experience working with urban and rural families in the United States and abroad. Prior to WhyHunger, he worked as the Latin America Program Coordinator for Grassroots International, and served as consultant to international funders, including the United Nations Food and Agriculture Organization. He has a bachelors of science degree in Agricultural Engineering from the Federal Rural University of Pernambuco state, Brazil and a M.A. in International Development and Social Change from Clark University. Saulo is a senior fellow of the Environmental Leadership Program, and has served as board member and advisor for many organizations, including The Food Project, New England Grassroots Environmental Fund and Justice at Work.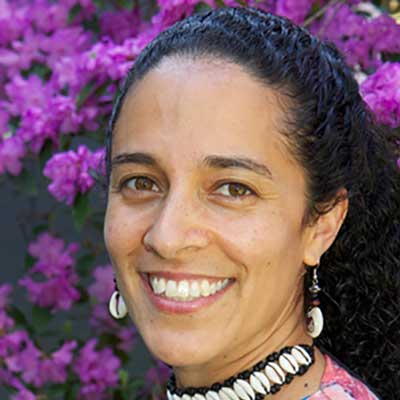 Sara Mersha
International
Sara Mersha
Sara Mersha has been Director of Grantmaking and Advocacy at Grassroots International since 2010. She works to build and maintain long-term relationships with partner organizations and social movements led by peasants, indigenous peoples, women, and youth in the Global South.  Sara also coordinates Grassroots' advocacy work, collaborating with other US allies as part of the US Food Sovereignty Alliance and the Climate Justice Alliance. In 2014, Sara joined the Planning Committee of the Movement Generation Justice and Ecology Project.  Born in Addis Ababa, Ethiopia, Sara has spent the majority of her life in the United States and brings years of experience connecting local community organizing (such as with Direct Action for Rights & Equality in Providence, RI) with broader movement building efforts.  Sara served as Visiting Faculty in the Ethnic Studies Department of Brown University, and entered a graduate program at Brown's Center for Environmental Studies in 2009. Since then, she has focused her academic and movement-building work on climate justice and food sovereignty.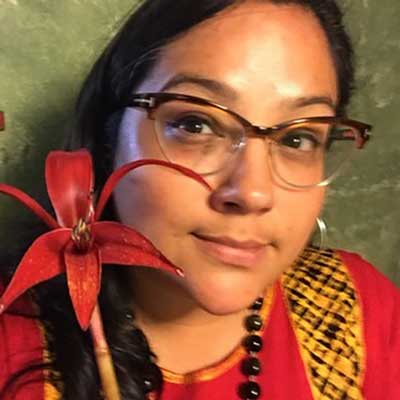 Tere Almaguer
Just Transition
Tere Almaguer
Tere is PODER's Environmental Justice Organizer and has served in this role for over 15 years. Tere previously coordinated the youth leadership program, a hands on organizing and political education program for hundreds of San Francisco youth. Currently, Tere is working with the Urban Campesinx Program to steward Hummingbird Farm and create a space for community to reconnect with land, grow healthy food, practice herbal healing traditions, provide job training, and create community governance structures.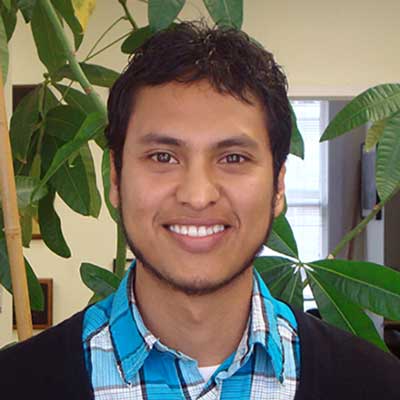 Jose Lopez
Just Transition
Jose Lopez
Jose brings key experience to CBE, having been an organizer with Berkeley Organizing Congregations for Action and an Environmental Fellow at Central Coast Alliance United for a Sustainable Economy where he worked on a campaign that stopped gas tankers from being built off the Oxnard coast. Prior to his current position, Jose was an East Oakland Organizer for CBE. Jose has an Environmental Science degree from UC Berkeley.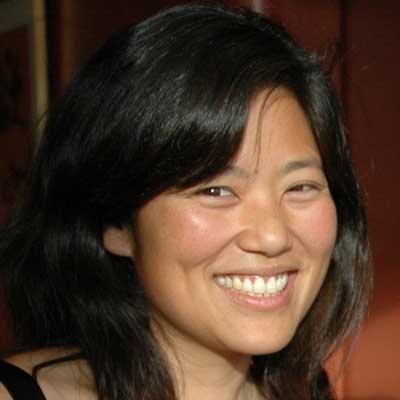 Vivian Huang
Just Transition, Reinvest In Our Power
Vivian Huang
APEN organizes API community members to advance an environmental, social, and economic justice agenda.  Prior to working at APEN, Vivian spent seven years advocating for statewide policy, legislation, and budget funding for immigrants, communities of color, migrant farmworkers, and women.  She was Director of Legislative Advocacy at Asian Americans for Civil Rights & Equality (the Sacramento office of Chinese for Affirmative Action, Asian Pacific American Legal Center, and Asian Law Caucus), as well as Deputy Director of Policy at the California Primary Care Association (the statewide organization representing community health clinics). Vivian also worked on federal policy as a Presidential Management Fellow.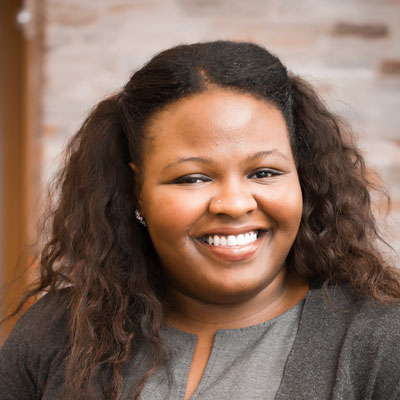 Monica Atkins
Just Transition
Monica Atkins
Monica Atkins began her journey with CJA as our Southeast Regional Organizer in 2017 through Cooperation Jackson. She then moved on to become CJA's National Organizer and Co-Coordinator until finally in 2020 she became the Organizing Director & part of the organizations' interim leadership structure. With the support of members, Monica has supported the Our Power Communities expansion from 7 to 34 active communities working toward a Just Transition and building regenerative economies through translocal organizing. She has also been critical to the success and operation of CJA's Black Caucus organizing. Before joining CJA she was and continues to be an active member of Cooperation Jackson in Jackson, Mississippi and organized social and cultural events and actions including Art, Poetry, and Justice Slam; Freedom Summer March; and March on Mississippi For Workers' Rights with artists and activists such as Common and Danny Glover. Monica also worked for several labor organizations including the United Auto Workers, American Federation of Teachers, and Communication Workers of America. She is a Chicago native and graduate of Jackson State University where she completed a Bachelor's degree in English with an emphasis in Journalism. A poet and activist at heart, Monica's passion for the arts has led her to organizing workers and communities through cultural organizing and base-building for more than 10 years.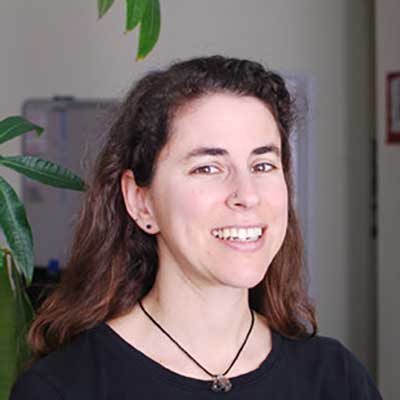 Shana Lazerow
Energy Democracy
Shana Lazerow
Shana Lazerow is a staff attorney at Communities for a Better Environment. She is committed to providing the legal assistance needed to bring about CBE's vision of empowered communities and an environmentally just society. Shana brings the legal perspective to CBE's campaign teams, and develops and pursues lawsuits using federal and state environmental statutes,. She also engages in regional and statewide policy issues including transition to clean energy. Shana graduated from the University of Pennsylvania in 1993, and from University of California, Los Angeles School of Law in 1997. Prior to joining CBE's staff, she was the program director for San Francisco Baykeeper and a staff attorney at Waterkeepers Northern California, where she ran a small legal clinic to train public interest lawyers. In her 18 years of legal practice, Shana has also made brief forays into academia, and cherishes the prospect of helping the next generation of activists and lawyers develop strategies to bring about social change.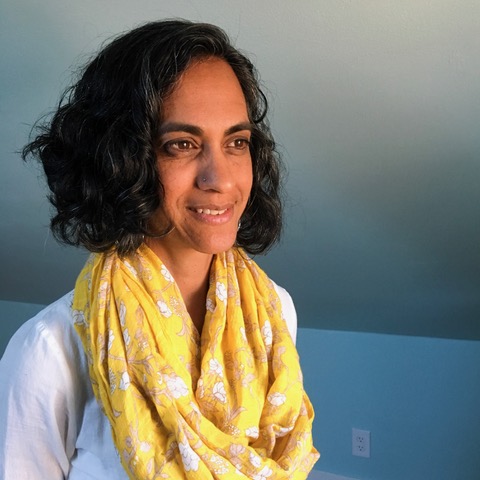 Michelle Mascarenhas-Swan
Michelle Mascarenhas-Swan
Michelle Mascarenhas-Swan is Co-Director of the Movement Generation Justice & Ecology Project (MG). Since 2007, MG has been bridging the gap between our current social movement strategies and the scale of the unfolding ecological crisis. As a collective member, Michelle leads trainings, facilitates strategy sessions, and works with other groups to foster a just transition to local living economies. Michelle brings over a decade of experience pairing resilience and resistance in fostering a just food system as the founding director of the Center for Food and Justice and a Kellogg Food and Society Policy Fellow. She organized community groups in South Los Angeles and family farmers from across California to forge model programs and policy campaigns to shift power in the food system. She was one of the early initiators of the Farm to School movement in the U.S. Under her leadership, the Center for Food and Justice organized high school students, parents, and cafeteria workers in a campaign for healthy school food in the Los Angeles Unified School District. After moving to the San Francisco Bay Area, Michelle served as co-director of the School of Unity and Liberation from 2005-2008 before joining Movement Generation. She has a M.A. in Urban Planning from UCLA and grew up in Southern California. Michelle is now setting roots in Berkeley where she gardens with the extended Movement Generation family and her two lively daughters.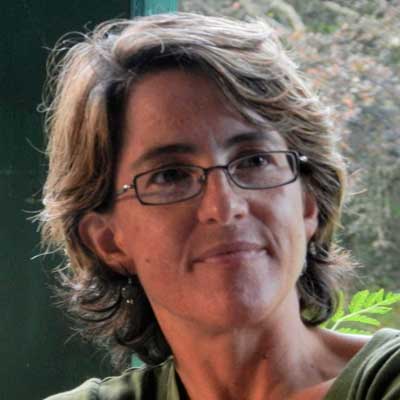 Lisa Abbott
Just Transition, Justice40
Lisa Abbott
Lisa Abbott is an Organizing Co-Director with KFTC. She joined KFTC's staff in 1992 and served as organizing director from 2002 to 2015. Currently she coordinates KFTC's work on Just Transition, sustainable energy, and climate change. She also serves on the boards of the Climate Justice Alliance, New World Foundation, and Philanthropic Trustees of the Solutions Project. Lisa was instrumental in the formation of the Student Environmental Action Coalition in the late 1980's. She holds a Masters in Public Policy from the University of Maryland at College Park and a BS in Biology from the University of North Carolina - Chapel Hill.
Kandi Mossett
Energy Democracy
Kandi Mossett
Kandi Mossett (Mandan, Hidatsa, Arikara – North Dakota) has emerged as a leading voice in the fight to bring visibility to the impacts that climate change and environmental injustice are having on Indigenous communities across North America. After completing her Master's Degree in Environmental Management, Ms. Mossett began her work with IEN as the Tribal Campus Climate Challenge Coordinator, engaging with more than 30 tribal colleges to instate community based environmental programs, discuss issues of socio-ecologic injustice, and connect indigenous youth with green jobs. She currently serves as the IEN's Lead Organizer on the Extreme Energy & Just Transition Campaign, focusing at present on creating awareness about the environmentally & socially devastating effects of hydraulic fracturing on tribal lands. Her local work is complemented by international advocacy work, including participation in several UN Forums and a testimony before the U.S. Congress on the climate issue and its links to issues of health, identity, and well being on tribal lands. Kandi's message is: "Above all, fight to protect all life; be a voice for all those that can't speak and never give up hope." Always remember, "You're not guaranteed change when you make your voice heard against injustice; but you're guaranteed to fail if you remain silent."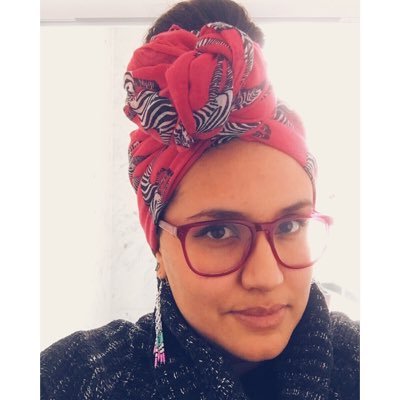 Juliana Pino
Energy Democracy
Juliana Pino
Juliana Pino is the Policy Director at the Little Village Environmental Justice Organization (LVEJO). Born in Tuluá, Colombia, and raised in both Colombia and the United States, Juliana's personal life is transnational and her background is interdisciplinary. At LVEJO, Juliana analyzes, researches, and advocates for environmental justice in local, state, and federal policy. LVEJO campaigns cross many areas of environmental policy, including energy systems, food systems, water quality, air quality, brownfields, toxics, land use, transportation, and others. Her work focuses on: advancing energy democracy and community self-determination in regulatory and policy arenas; creating just transition with meaningful collaborative and participatory management of shared environmental resources; and centering frontline community leaders as generators of transformative policy ideas and governance models. In 2017, Juliana was recognized in Midwest Energy News 40 Under 40 for her work in the transition to a clean energy economy. She serves on the Board of Directors of the Illinois Environmental Council, a statewide organization that promotes sound environmental policy and protections for land, air, water, wildlife, and human health. Juliana is a graduate of the University of Michigan School of Natural Resources and Environment (MS, Environmental Policy and Planning; Environmental Justice), the University of Michigan Gerald R. Ford School of Public Policy (MPP, Public Policy Analysis), and the University of Chicago (AB, East Asian Languages and Civilizations). Prior to joining LVEJO, Juliana has contributed to the U.S. Department of Commerce's National Oceanic and Atmospheric Administration, the U.S. Department of Agriculture, the Great Lakes Commission, and the U.S.-China Chamber of Commerce, among others. Juliana is passionate about anti-oppression frameworks, is invested in anti-racism movement struggles, and is a big fan of animals.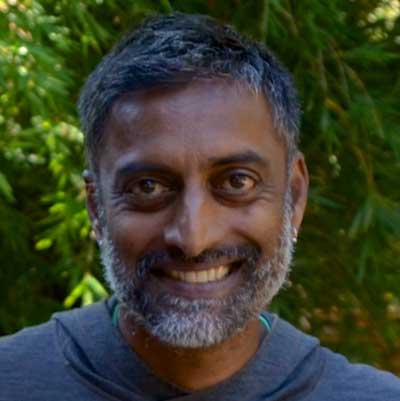 Gopal Dayaneni
Reinvest In Our Power
Gopal Dayaneni
Gopal has been involved in fighting for social, economic, environmental and racial justice through organizing & campaigning, teaching, writing, speaking and direct action since the late 1980's. Gopal is an active trainer with and serves on the boards of The Ruckus Society and the Center for Story-based Strategy (formerly smartMeme). He also serves on the advisory boards of the International Accountability Project, and Catalyst Project. Gopal works at the intersection of ecology, economy and empire. Gopal has been a campaigner for Silicon Valley Toxics Coalition on human rights and environmental justice in the high-tech industry and the Oil Campaigner for Project Underground, a human rights and environmental rights organization which supported communities resisting oil and mining exploitation around the world. Gopal has been active in many people powered direct action movements, including the Global Justice/Anti-Globalization Movement, Direct Action to Stop the War, Mobilization for Climate Justice, Take Back the Land, and Occupy. Gopal is the father of two young direct action junkies, Ila Sophia and Kavi Samaka Orion, and lives in an intentional community with 9 adults, 8 kids and a bunch of chickens.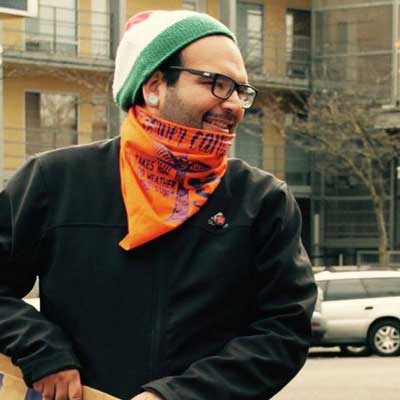 Edgar Franks
Energy Democracy
Edgar Franks
Edgar Franks lives in Bellingham, WA. He serves as the Civic Engagement Program Coordinator at Community to Community Development, working to engage supporters and develop a strategy that ensures the needs of the Farm Worker community are represented. Community to Community works on issues of Food Sovereignty through the lens of Farm Workers, with the goal of creating a politically conscious inter-sectional base that is fighting to create a local solidarity economy. Edgar currently represents Community to Community in the Climate Justice Alliance and on the US Food Sovereignty Alliance. He is also on the National Leadership Team of Move to Amend.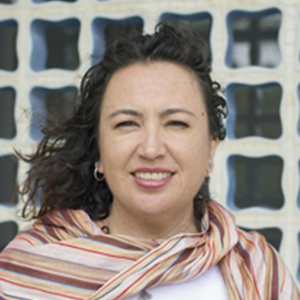 Cindy Wiesner
International
Cindy Wiesner
Cindy Wiesner, National Coordinator of Grassroots Global Justice Alliance (GGJ) and Co-Chair of the Climate Justice Alliance (CJA) and the Our Power Campaign, has been active in the grassroots social justice movement for over 20 years. She started organizing with HERE Local 2850. Cindy then served as Director of Organizing for People Organizing to Win Employment Rights (POWER) in San Francisco, and as an Organizer and Board member for generation FIVE. Cindy has also been a consultant for Men Overcoming Violence Everywhere and Mujeres Unidas y Activas. Before joining GGJ staff she was the Leadership Development Director of the Miami Workers Center (MWC) and represented the MWC as a member of the US Social Forum (USSF) National Planning Committee. In both USSF's, Cindy was the co-chair of the national outreach working group and served on the leadership and coordination bodies of those efforts. She currently represents GGJ on the International Council of the World Social Forum. After 5 years as GGJ Political Coordinator, Cindy stepped into the role of National Coordinator in September, 2012. Cindy is originally from Los Angeles and is of Salvadoran, Colombian and German descent and is Queer. She is based in Miami, FL.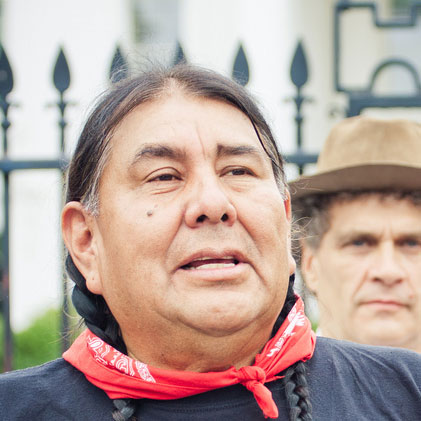 Tom Goldtooth
Energy Democracy, International
Tom Goldtooth
Tom is Dine' and Dakota and lives in Minnesota. Since the late 1980's, Tom has been involved with environmental related issues and programs working within tribal governments in developing indigenous-based environmental protection infrastructures. Tom works with indigenous peoples worldwide. Tom is known as one of the environmental justice movement grassroots leaders in North America addressing toxics and health, mining, energy, climate, water, globalization, sustainable development and indigenous rights issues. Tom is one of the founders of the Durban Group for Climate Justice; co-founder of Climate Justice NOW!; a co-founder of the U.S. based Environmental Justice Climate Change initiative and a member of the International Indigenous Peoples Forum on Climate Change that operates as the indigenous caucus within the United Nation Framework Convention on Climate Change. Tom is a policy adviser to indigenous communities on environmental protection and more recently on climate policy focusing on mitigation, adaptation and concerns of false solutions.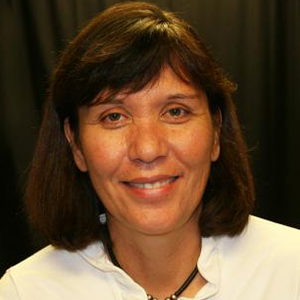 Dr. Cecilia Martinez
Energy Democracy
Dr. Cecilia Martinez
Center for Earth, Energy, and Democracy (CEED) Dr. Cecilia Martinez previously held positions as Associate Research Professor in the College of Earth, Ocean and Environment at the University of Delaware, Associate Professor at Metropolitan State University and Research Director at the American Indian Policy Center. Dr. Martinez has led a variety of projects to address sustainable development at the local and international levels. Her research is focused on the development of energy and environmental strategies that promote equitable and sustainable policies. Dr. Martinez has also worked with a range of organizations from local grassroots groups to international organizations engaging in the promotion of sound environmental policy and environmental justice. She served on the Climate Action Planning Steering Committee for the City of Minneapolis, and has been appointed to several national advisory boards. She is also on the leadership team for the national EJ and Science Initiative, and is leading the effort on a Truth and Reconciliation Commission on environmental harms. Most recently she co-authored a chapter on environmental justice and climate resiliency with Dr. Nicky Sheats. She is working on a manuscript on environmental justice and climate change and among her other publications is the co-edited volume Environmental Justice: Discourses in International Political Economy which includes some of her work on North American Indigenous peoples and the challenge of forging a common agenda of indigenous rights, justice and sustainability. She received her B.A. from Stanford University and her Ph.D. from the University of Delaware's College of Urban Affairs and Public Policy.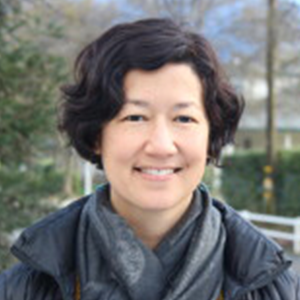 Miya Yoshitani
Energy Democracy
Miya Yoshitani
Miya has an extensive background in community organizing, campaign strategy, leadership development and training, organizational development, and fundraising, and a long history of working in the environmental justice movement. In her twenties she was the executive director of the largest student environmental network in the US, the Student Environmental Action Coalition, SEAC, and worked broadly in international environment and development networks organizing for environmental and economic justice. Miya was a participant in the First National People of Color Environmental Leadership Summit in 1991, and was on the drafting committee of the original Principles of Environmental Justice, a defining document for the environmental justice movement. Miya first joined the APEN staff in the mid-90's as a youth organizer, and has served as lead organizer, development director and spearheaded APEN's strategic planning. APEN has been fighting – and winning – environmental justice struggles for the past 18 years and remains one of the most unique organizations in the country explicitly developing the leadership and power of low-income Asian American immigrant and refugee communities. APEN has been a trailblazer in bringing the voices of APA communities to the forefront of environmental health and social justice fights in the Bay Area, winning real policy solutions for the community across a gamut of issues including occupational safety of high-tech workers, affordable housing, transportation and land-use, and challenging multinational corporations to mitigate pollution that is devastating the health and well-being of countless low-income communities of color.
Support the Alliance
Help us direct money and resources
to frontline communities
Grow With Us
Be part of the community by signing
up to our mailing list