WASHINGTON D.C. – This morning, the Biden Administration announced the winners of $7 billion in federal grants to build out regional hydrogen hubs. The grant initiative, called the Regional Clean Hydrogen Hubs program, comes from the 2021 bipartisan infrastructure bill, and allocated up to $7 billion to help fund six to ten regional clean hydrogen hubs across the US.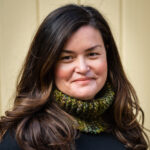 In reaction to this announcement, Marion Gee, Co-Executive Director at the Climate Justice Alliance, a national coalition representing 89 rural and urban community-based environmental justice organizations, issued the following statement: 
"At face value– and according to the Biden playbook– the hydrogen hub grants aim to help transition the United States to clean energy. In reality, they amount to another corporate scam, one that preserves and extends the life of the extractive economy and prevents the frontline communities most impacted by climate disaster from having input. 
"Hydrogen development is energy intensive to produce, could present a public safety risk in transit, can produce health-damaging air pollution when combusted, and is a play by the fossil fuel industry to extend its viability and profits. 
"We must work to move capital and power into the hands of local communities who will center traditional ecological and cultural knowledge and create a pathway toward a regenerative future."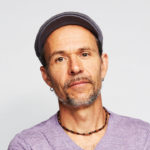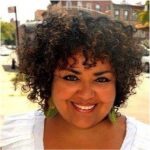 Reacting to the specific harms of the development of hydrogen hubs, Climate Justice Alliance co-chairs, Elizabeth Yeampierre (Executive Director of UPROSE in Brooklyn, NY) and Mateo Nube (Co-founder of Movement Generation Justice & Ecology Project in San Francisco, CA) added: 
"Hydrogen hubs are not what our communities asked for. They require massive new infrastructure and transportation routes and many will use unproven carbon capture and storage technologies. 
"These produce increased pollution in poor and working class communities and the build up of new pipeline systems which we know can leak and explode putting frontline communities at risk across the nation.
"We need solutions that tackle the root cause of the climate crises such as community controlled renewables, rooted in true energy democracy, not another distraction by the fossil fuel industry."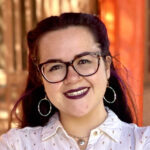 Alejandria Lyons of the New Mexico No False Solutions Coalition commented on the impact in New Mexico where a hub has been considered:
"Both Biden and Michelle Lujan-Grisham's administrations are putting frontline communities at risk by delaying a Just Transition. We've repeatedly urged the Department of Energy to ditch hydrogen hub investments, and will only intensify the climate emergency by emitting more greenhouse gasses and pollution in our communities.  
"Just last week, we saw 75,000 people march in the streets of New York demanding an end to the fossil fuel economy and false solutions such as hydrogen. But instead of heeding the call of communities affected by this toxic industry our supposed 'climate leaders' are looking to new and unproven industries that delay the economic transition."
                                                                         # # #