CJA EMERGENCY CALL WITH DIRECT UPDATES FROM ALLIES & MEMBERS AFFECTED BY HARVEY AND IRMA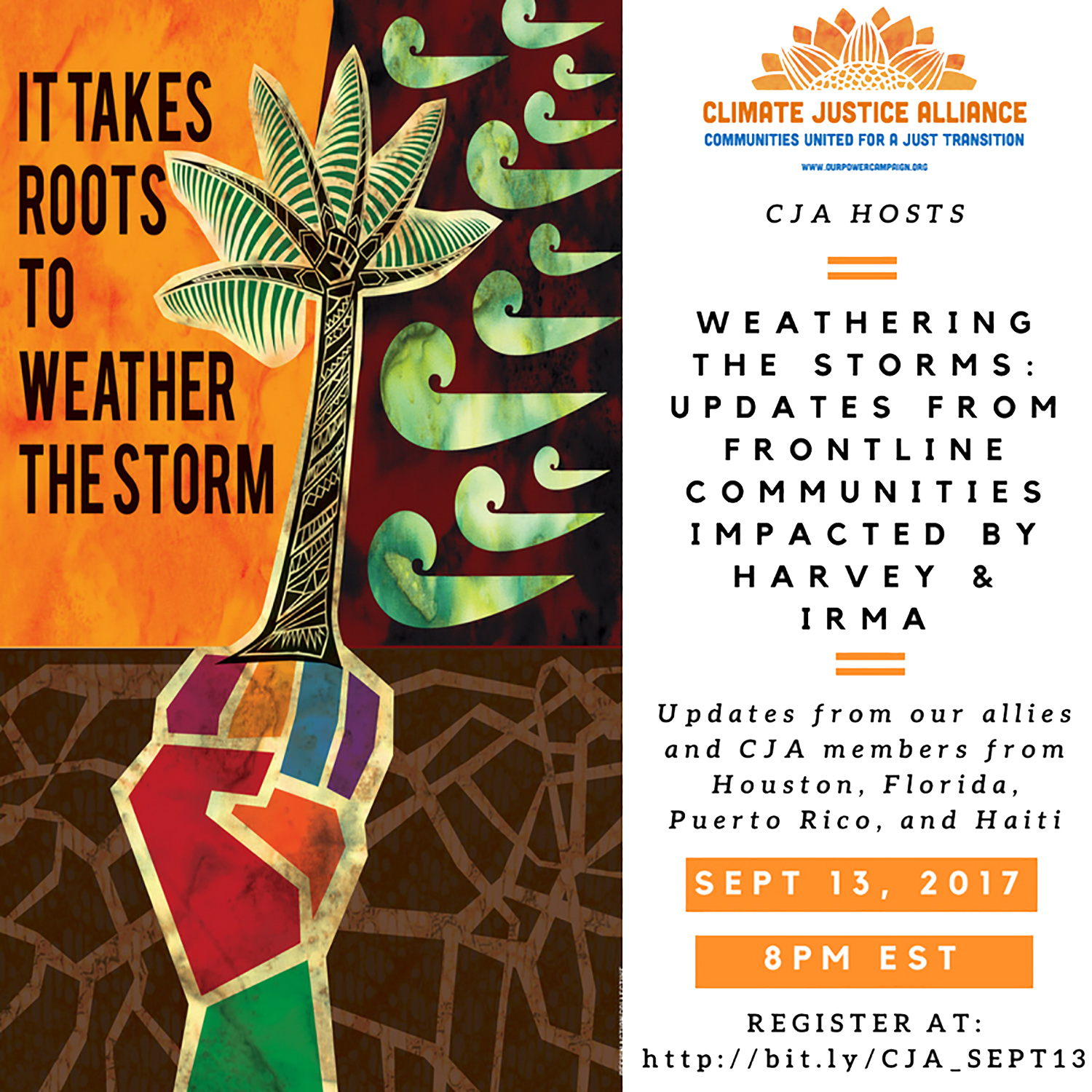 Hurricanes Harvey and Irma have devastated communities from the Caribbean to the southern United States. Climate Justice Alliance is hosting a call at 8:00pm EST Wednesday evening to hear directly from our members and allies in Houston, Florida, Puerto Rico, and Haiti.
Find out ways you can support a frontline response that is inclusive of all communities in the recovery effort. Now is the time for all of us to pull together to advance a Just Transition and rebuild for resilience. JOIN US WEDNESDAY!
This call is open to CJA allies, members, and those seeking to help in a Just Transition recovery. The call is limited to 500 members so REGISTER NOW!