Our Power Puerto Rico Brigades
#OurPowerPR is an ongoing translocal campaign pushing for a resilient recovery for Puerto Rico in the aftermath of Hurricane Maria. The long-term goal is to provide Puerto Rico with resilient tools so its people don't rebuild on pollution, debt, dependence, and crumbling infrastructure, but rather, bounce forward to environmental justice, economic democracy, self-determination, and climate resilience.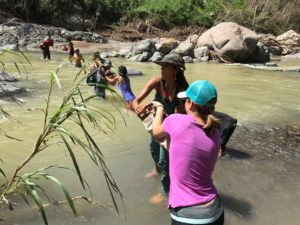 The campaign is led by Climate Justice Alliance and UPROSE, and joined by It Takes Roots, Grassroots Global Justice Alliance, LEAP, and Grassroots International. Together, they represent 30 states and 150 organizations across the US and Puerto Rico. For updated information on the campaign, check out the #OurPowerPR page here.